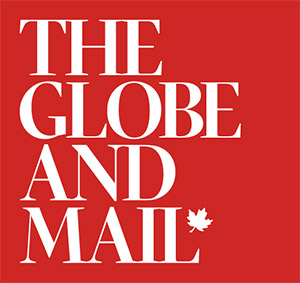 Welcome to The Globe's digital specifications. Our digital advertising formats enable you to deliver high impact and engaging creative across all of our digital properties.
In addition to IAB standard display formats, we provide a range of advanced creative options from large format, responsive custom units to full-screen mobile creative.
Need creative inspiration first?
Ready to begin? Let's go!
Testing and approvals
Testing
All mobile, rich media or third-party advertising on Globe sites is subject to a minimum of 5 business days testing, before the selected placements will become active.
Please ensure all creative is fully tested to work in all versions of Explorer, Firefox, Chrome and Safari.
All third party served ads must be tested prior to running on globeandmail.com sites.
Approval
All ad units are subject to publishers approval based on motion path overlay, animation, length, and/or content of advertising.
Campaign management
Polite download refers to loading content to ad based on user interaction, or post-page content load. Example: a movie trailer loads and plays after a viewer clicks to view within a lightbox ad.

Initial plus subsequent/polite loading includes all progressive video, images and/or HTML.

Larger progressive file size must be arranged with Rich Media vendor in advance. 

NOTE: All 3rd-party vendor and polite download costs are paid by Advertiser. We will not host oversize secondary files.

3rd-party creative cannot be changed after review/approvals have been made, and under no circumstances can be changed once campaign is in flight. If creative has to be changed, campaign must be stopped and pulled, and not allowed to continue, pending adjustments and new round of reviews and approvals.

We reserve the right to halt and pull any campaign, for any reason, at any time, without providing prior notice. An explanation would be immediate once the campaign has been paused.
Delivering your creative
Please package and deliver all applicable gif/swf/html files within individual Zip files – one for each creative unit to run.
Please use file names and associated gif files that are similar.
Attach all associated files to an e-mail and send to both traffic@globeandmail.com AND your Globe representative.
Get complete information about how partnering with the Globe Media Group builds your strongest connection to Canada.