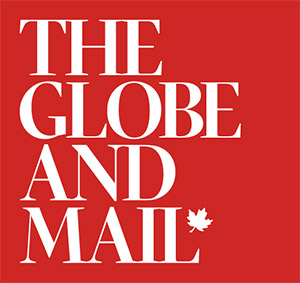 Digital Specifications
Welcome to the new Globe digital specifications. Our digital advertising formats enable you to deliver high impact and engaging creative across all of our digital properties.
In addition to IAB standard display formats, we provide a range of advanced creative options from large format custom units to responsive full-screen mobile creative.
Need creative inspiration first?
Ready to begin? Let's go!
Frequently asked questions:
You're in the right place. Our new specifications are divided into 3 sections – Build, Prepare and Deliver your Advertising.

Build houses our specifications PDF and supporting information  about creative and functional requirements in your ads.

Prepare provides information on getting completed ads ready for testing, approval and deployment.

Deliver features instructions for sending your final creative to us.

Have any questions? Please reach out to contact us – we're happy to help!

All HTML5 files should be built to follow IAB's guidelines and best practices
HTML5 compressed (.zip) file allowance includes all assets contained within an ad package, which would be displayed upon loading. Duplicate assets for high resolution displays are considered one asset in the ad package, contributing respectively to the overall file size. Includes HTML, images, CSS, JavaScript, font files, media and any other files which contribute to the ad display, zipped.

Additional notes:

HTML5 creative is no longer required to be served via 3rd Party Ad Tags
All references to external source files must be secure, ie. "https" not "http"

Publishers and advertisers are encouraged to allow user control over their auto play experience by storing user preference or providing low data consumption modes
in apps and websites. Video MAY be played by the ad without user initiation when it does not significantly impact the user's cost of consuming content. It may be used
under the following guidance:

When a user is on Wi-Fi or broadband internet connections. This applies as a default For Outstream Mobile Video
Audio MUST be muted when video is played without user initiation
Auto play MUST begin after ad is at least 50% in view
Auto play MUST provide pause/play and mute/unmute controls from the start of video play
The video file for auto play MUST be downloaded as part of the subload

We allow verification tags for tracking purposes only
We require that all ad tags respond to every ad call to ensure an ad response 100% of the time
"Blocking" ad impressions can be used for tracking purposes only on your end – or you can serve an alternate creative or PSA
creative in the "blocked" impression however creative must be served.

We use DFP geo-targeting based on IP address.
All inventory running on our Alliance Partner sites is Canada only.
Please confirm specific geo-targeting requirements prior to campaign booking.

We bill on actual delivery based on our ad server (DFP) numbers. Therefore we will be tracking delivery and invoicing based on ad calls accessed through The Globe DFP instance, regardless if the impressions fall outside of your verification parameters.
The Globe requests clients provide a monthly report in order to proactively track any inconsistencies in impressions.

Additional Notes

DFP complies to IAB standards when it comes to fraud traffic – any of these impressions/clicks will be filtered out of all delivery and reporting.
Many of the Globe Media sites are news based publishers. There is a likelihood that we may have some ad impressions that will appear on content that could be deemed inappropriate. In the event of a sensitive breaking news story, we may adjust a campaign to ensure ads or brand exposure is minimized.
Please feel confident that we will not be serving any of your ad impressions outside of our Globe Media properties.
Globe Digital specifications
Access the technical requirements for advertising in The Globe and Globe Alliance sites
Globe and Mail creative guidelines
The following information represents our baseline requirements. The Globe and Mail adheres to IAB Canada's specifications, which can be found at iabcanada.com/guidelines
For rich media and/or click-to-expand ad unit creative opportunities, guidelines and best practices, please visit our partner website: celtra.com
Advertising terms and conditions
All advertising must meet The Globe and Mail terms and conditions, or request a copy from your Globe representative.
---
Overall, your creative must be complementary to the experience and not overpower or distract from the main reason our audience comes to the site, to read and consume our content.
Design
Cannot interfere with ability of user to read or consume our content. Any expanding/overlay creative is prohibited from using instant mouseover expansions. All overlay creative must have a visible manual close [X] button.
Cannot replicate our content, otherwise deface, impair, harm or modify images of our content.
Creative should never mimic our own content style sheets including fonts & backgrounds
Cannot imply an association or approval of editorial consent with advertising messaging.
Cannot be overpowering nor excessively distracting.
Creative must be clearly branded and include a 1 pixel border.
Colour
Colour schemes should be tasteful and complementary to our site's style.
No large swatches of colour that overpower and conflict with the style of our site. (ie. Red, …)
Billboard and Hero units must not use red or dark grey fills which conflict with or imitate the Globe's brand and navigation colour. Do not use: Red: Hex #DA161 and Grey: Hex #595959.
Use of the Globe and Mail logo
Use of the Globe logo mark in co-branded campaigns is subject to approval
Globe Alliance sites
Take advantage of our unique ad formats
Many of our Globe Alliance partners offer advertising opportunities that are unique to each of their sites. To explore the detailed creative and technical possibilities, please speak to your Globe representative.
Advanced creative possibilities
With the scope of possibility within digital advertising constantly developing, we are happy to evaluate any concept or idea presented to us by a client that is beyond the technical and creative options shown on our site.
We evaluate all concepts in detail, based on our technical and editorial considerations and work with you to ensure your campaign is delivered both creatively and effectively.
Please contact your Globe representative to discuss your concepts in more detail.
Testing and approvals
Testing
All mobile, rich media or third-party advertising on Globe sites is subject to a minimum of 5 business days testing, before the selected placements will become active.
Please ensure all creative is fully tested to work in all versions of Explorer, Firefox, Chrome and Safari.
All third party served ads must be tested prior to running on globeandmail.com sites.
Approval
All ad units are subject to publishers approval based on motion path overlay, animation, length, and/or content of advertising.
Campaign management
Polite download refers to loading content to ad based on user interaction, or post-page content load. Example: a movie trailer loads and plays after a viewer clicks to view within a lightbox ad.

Initial plus subsequent/polite loading includes all progressive video, images and/or HTML.

Larger progressive file size must be arranged with Rich Media vendor in advance. 

NOTE: All 3rd-party vendor and polite download costs are paid by Advertiser. We will not host oversize secondary files.

3rd-party creative cannot be changed after review/approvals have been made, and under no circumstances can be changed once campaign is in flight. If creative has to be changed, campaign must be stopped and pulled, and not allowed to continue, pending adjustments and new round of reviews and approvals.

We reserve the right to halt and pull any campaign, for any reason, at any time, without providing prior notice. An explanation would be immediate once the campaign has been paused.
Delivering your creative
Please package and deliver all applicable gif/swf/html files within individual Zip files – one for each creative unit to run.
Please use file names and associated gif files that are similar.
Attach all associated files to an e-mail and send to both traffic@globeandmail.com AND your Globe representative.
Learn More
For complete information about our platforms and products, and how we can ensure your next campaign is the most successful one yet, get in touch!