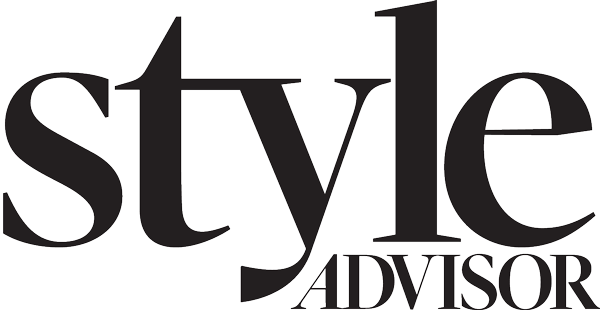 Style Advisor magazine
advertising specifications
Welcome! On this page, you'll find complete information to help build, prepare and upload your advertising materials for Globe Style Advisor magazine. 
Need creative inspiration first? Please explore our advertising formats gallery.
For readership info and editorial calendar, please visit our Style Advisor page. 
If you need assistance, please refer to the FAQs or contact our production team – we're happy to help!
Standard Ad Formats
Ad type
Size
FULL PAGE
9" W x 12.375" D NEW SIZE
DOUBLE PAGE SPREAD
18.5" W x 12.375" D NEW SIZE
(RUNS THROUGH GUTTER, CENTRE SPREAD ONLY)
Special Ad Formats
| 6 Page Gatefold Off Cover | Live | Trim | Bleed |
| --- | --- | --- | --- |
| INSIDE FRONT COVER | 8.75" W x 12.375" D | 9.25" W x 12.875" D | (0.125" BLEED ALL SIDES) |
| GATE PANEL (INSIDE AND OUTSIDE) | 8.625" W x 12.375" D | 9.125" W x 12.875" D | (0.125" BLEED ALL SIDES) |
| BACK COVER (INSIDE AND OUTSIDE) | 9" W x 12.375" D | 9.5" W x 12.875" D | (0.125" BLEED ALL SIDES) |
PLEASE NOTE:
FORMATS ABOVE ARE FOR UPGRADED COVER STOCK ONLY
ALL GATEFOLD EXECUTIONS REQUIRE AN ADDITIONAL 4-WEEKS LEAD TIME FOR SPACE BOOKING AND MATERIAL SUBMISSION.
Additional special executions are available, including scent strips and sampling. Please speak with your Globe representative for more information.
General Information
Ads must be created at 100% final booked size
Ad material not sent in at final size may be floated within the ad space or scaled to fit
The given ad size is the final trim size, there is no bleed allowance
No trapping, chokes or spreads should be used
DPS ads must be set up as a single unit
All colour ads should be accompanied by a colour proof that simulates the intended colour reproduction – without a colour proof The Globe and Mail cannot ensure that the colour reproduces as the client intended or that it was prepared properly for magazine reproduction – a fax, electronic PDF, or printout can only be used for content, not colour accuracy
General requirements for PDF files
Optimized PDF_x1a with thumbnail preview
Output resolution set to 2400 dpi
No compression or resampling
Embed all fonts
All embedded art or images should be high resolution in CMYK (minimum 266 dpi)
No colour conversion and all colours should be defined as CMYK
Maximum Ink Density 280%
We also accept Native Files. TIFF and EPS files need to be embedded or linked and collected with the document
Mechanical specifications
Saddle Stitched
Web offset printing
133 Line Screen
Please follow our production requirements to make sure your creative will look its best in our magazine.
Need more information or have questions? Please contact:
FTP instructions
To submit your Style Advisor magazine ads to The Globe and Mail, please use our AdForward FTP via the links on this page.
Is Bleed or Trim needed in creating an ad?
For Style Advisor magazine, Bleed and Trapping is not needed.
How should I supply my material for publication, RGB, LAB, Spot…etc?
All high-resolution files need to be submitted in CMYK or B/W.  
For Style Advisor magazine, if material is not supplied in the proper colour space, it will be converted without notification.
Why do I have to supply material with a ink density under 280%?
Our paper can only absorb so much ink without contributing to reproduction issues.  The maximum total ink density is 280%
For Style Advisor magazine, if material is supplied over 280% ink coverage, it will be converted without notification.
What kind of PDF should be submitted?
For Style Advisor magazine, please produce press-ready files, at a minimum 266DPI. Please submit optimized PDF-X1a files, with thumbnail preview.


For general advertising inquiries, please contact your Sales Representative.
For technical inquiries, please contact the Production team below.