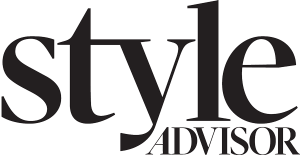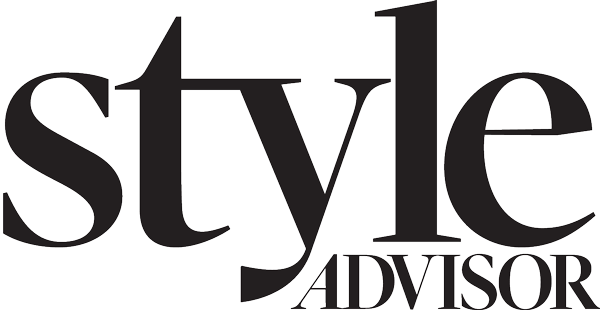 Published in a bold, oversized format with rich full colour, Globe Style Advisor delivers premium content in a premium package – the perfect showcase for your premium brands.
This year, Style Advisor features a dedicated Travel issue, a spring issue, two fall issues – one focused on Men's wear, and, one perfectly timed for the holiday season.
Source: Globe estimates, 2020
"When a reader picks up a lifestyle magazine, they've already made the choice for themselves that they want, not only an escape, but to be inspired and dream about life on the other side of the pandemic.
Editorially, that's why it's important we're staying positive and focused on the future."
Andrew Sardone
Editorial Director
November 2020
HOLIDAY GIFTS AND ENTERTAINING
The Globe and Mail Style Advisor is back with our annual celebration of the best of the holidays. This issue helps our readers dream about a festive season that is creative, full of opportunities to connect and feeds their passion for style.
Omnibus:
What's new and noteworthy for Christmas 2020 including unique finds for beauty buffs, accessory collectors and voracious travelers. In wine and spirits, a buzz-worthy collaboration pairs an iconic architect with an equally notable cognac house.
Essential Features:
The Globe and Mail Style Advisor's Essentials section features the key finds and trends in fashion, beauty, gifts, design, tech,food and drink, and columns on the industry players and ideas to watch. Makeup artists sketch out the holiday season's inspiring beauty trends, and a special gift guide shows readers how to find fabulous presents with a philanthropic twist.
BOOKING DEADLINE: Friday, October 16 
MATERIAL DEADLINE: Tuesday, October 22
PUBLICATION DATE: Friday, November 20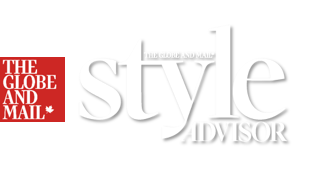 Design, Travel & Tech
ESSENTIALS
Tips for holiday dressing and giving special-edition fragrances. Plus, columnist Nathalie Atkinson shares the lengths she went to for the gift of a perfect coat.
FEATURES
The latest fashion accessories come out of the wardrobe to do double duty as beautiful design objetsthat help make your home feel festive.
Fashion & Grooming
ESSENTIALS
Chic additions for your Christmas table, a design-savvy instant camera to capture important moments, and a look ahead to luxury destinations that will reignite your wanderlust.
FEATURES
Our holiday fashion extravaganza showcases the sparkling jewelleryand iconic timepieces worthy of your wish list.
Food & Drink
ESSENTIALS
Update your entertaining arsenal with unique dishware and serving accessories. Also, gifttablecook books and advice for tasting the youngest of wines.
FEATURES
We capture the diverse ways people entertain through December around the world via an encyclopedia of delicious treats.
The world of luxury travel is evolving as consumers seriously consider the sustainability and lifestyle benefits of their vacation choices. Our annual travel issue is their guide to inspiring adventures that deliver unique experiences and enrich an interest in fashion, design, food and drink. In our Omnibus section, we share news on 2020's top destinations, while our Essentials market pages gather great getaway gear and break down wanderlust-sparking trends. Features go deep into must-visit locales from buzzy Tokyo to design-savvy Sao Paulo.
BOOKING DEADLINE: Friday, February 7
MATERIAL DEADLINE: Thursday, February 13
PUBLICATION DATE: Friday, March 13
April
THE BUSINESS OF STYLE
The April issue highlights the ways that the luxury consumer experience is evolving and helps our audience feel confident that the stylish things they're coveting this season will make them feel good – and are good for the world.
This year, we focus on how creative voices are returning to the centre of the conversation in fashion by highlighting the ways brands collaborate with designers and artists. In this edition, you'll also find our primer on spring's top collections and the season's big beauty ideas.
BOOKING DEADLINE: Friday, March 13
MATERIAL DEADLINE: Thursday, March 19
PUBLICATION DATE: Friday, April 17
September
THE FALL FASHION ISSUE
Fashion is an era when idiosyncrasy trumps trends but developing an individual sense of personal style can be a tricky task. The fall fashion issue profiles the ways designers and dressers translate who they are into the pieces they create and wear. In this edition, you'll also find features on autumn's big launches in retail, cosmetics, fragrance, furniture, destinations and restaurants and understand how they're changing the direction of style. As always, we end off the issue by spotlighting a game-changing lifestyle book.
BOOKING DEADLINE: Friday, August 7
MATERIAL DEADLINE: Thursday, August 13
PUBLICATION DATE: Friday, September 11
October
AUTUMN MEN'S WEAR
Where will the men's fashion pendulum swing this October? Toward another season of sporty, streetwear-influenced attire or in the direction of a more formal wardrobe? Our autumn men's-wear issue has the answer, and makes the case for a closet that mixes it all together. We'll also spotlight skincare, hair and fragrance products that help transition your grooming routine from warm to cool weather.
Design coverage captures the best cozy spaces while travel stories suggest all the places worthy of a winter escape.
BOOKING DEADLINE: Friday, September 3
MATERIAL DEADLINE: Thursday September 10
PUBLICATION DATE: Friday, October 9
November
HOLIDAY GIFTS AND ENTERTAINING
From the sea of seasonal gift ideas, 2020's holiday edition of The Globe and Mail Style Advisor assembles the best presents for every fashionista, beauty buff, design-devotee, frequent flier and epicurean on your list.
Fashion features capture winter's best outerwear, fine jewellery and special occasion pieces. Design stories look at festive ways to update your decor. And a more robust food and drink lineup covers unexpected entertaining concepts for everyone preparing to host – or attend – a month's worth of get-togethers.
BOOKING DEADLINE: Friday, October 16
MATERIAL DEADLINE: Thursday, October 22
PUBLICATION DATE: Friday, November 20
Get complete information about how our platforms and products will keep you connected to Canada.
© 2020 The Globe and Mail. All Rights Reserved.