Gold-medal winning Young Lions Ryan Grippo and Mike Miura from MLSE (Maple Leaf Sports & Entertainment) recently sat down with Katherine Scarrow for an IG Live interview. During the conversation, they shared their experiences, learnings and highlights from Cannes Lions festival, shedding light on what it's like to compete on the world stage in the Young Marketers competition. Here are the five key takeaways from their conversation:
Global appeal: Embracing diversity in campaigns
Ryan and Mike stressed the importance of adopting a global mindset when crafting campaigns. Their initial strategy targeted Toronto-based teams and local fans, but they soon realized that a broader approach was necessary for international success. This insight serves as a reminder for marketers and creatives to consider cultural nuances, language variations, and diverse levels of brand awareness when aiming to resonate with a global audience.
"Competing on a global stage means thinking bigger and adapting our campaign to be relevant to audiences beyond our local market." – Ryan Grippo
Creative storytelling: Captivating hearts and minds
The duo highlighted the power of creative storytelling to engage both judges and audiences. Visuals, imagery and compelling anecdotes formed the backbone of their campaign's presentation, leaving a lasting impact. A striking hero image that resonated with their target audience set the stage for their campaign to stand out amidst stiff competition. This insight underscores the importance of crafting narratives that evoke emotions, effectively convey core messages and leave a lasting impression on consumers.
"To make a memorable campaign, you need to master the art of creative storytelling that captures the imagination of your audience." – Mike Miura
Humility and learning mindset: The path to growth
Ryan and Mike emphasized the value of humility and an eagerness to learn. Seeking feedback and advice from mentors and industry experts during the Young Lions competition proved instrumental in refining their ideas and presentation. Their openness to constructive criticism allowed them to continuously improve and remain receptive to fresh perspectives. This insight encourages marketers and creatives to embrace a learning mindset, remain open to mentorship and acknowledge that there is always room for growth.
"Approaching our work with humility and a desire to learn helped us thrive under pressure and excel in our creative endeavors." – Ryan Grippo
Purpose-driven campaigns: Making a positive impact
The rise of purpose-driven campaigns in the Young Lions competition and the marketing industry at large caught Ryan and Mike's attention. Their award-winning campaign centred around co-branding with a not-for-profit organization focused on changing the global climate narrative. This approach resonated with judges and audiences, highlighting the increasing significance of aligning campaigns with meaningful causes to forge authentic connections with consumers.
"Creating campaigns that serve a higher purpose not only resonates with audiences but also leaves a positive impact on society." – Mike Miura
Stepping out of comfort zones: Embracing creativity under pressure
Competing on a global stage required Ryan and Mike to step out of their comfort zones and embrace challenges. Their experience in high-pressure situations showcased their ability to adapt and excel even in unfamiliar territories. Valuable insights from the competition, such as witnessing the transformation of ideas through personal connections and diverse environments, continue to shape their daily work. This insight emphasizes the value of creative risk-taking, exploring new experiences, and pushing boundaries to foster innovation in the ever-evolving marketing landscape.
"Stepping out of our comfort zones taught us to embrace creative risks and leverage diverse experiences to drive innovation in our work." – Ryan Grippo
Rewatch our Cannes Lions IG Live Interview with Mike and Ryan, here.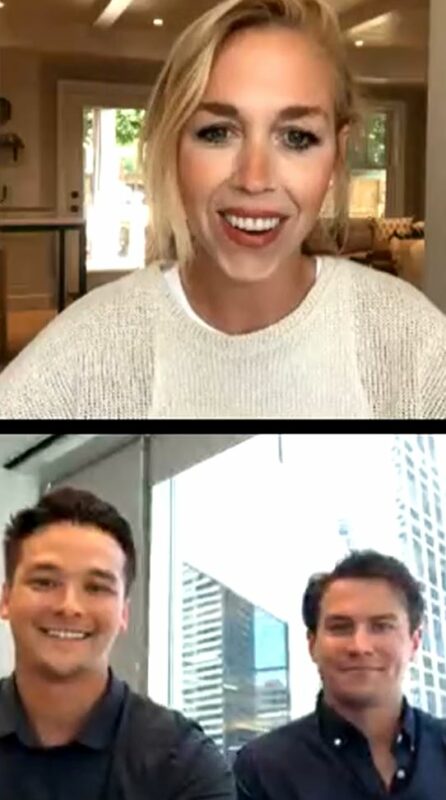 See all Ideas & Insights