Like many, the Canadian travel industry was hard hit over the past two years. However, there was hope in 2021 as Canadians starting to explore and vacation once again. Eager to understand what Canadians were thinking about travel in 2022, we reached out to our Globe Insider's Panel to understand plans, destinations and interests.
It was clear that Globe readers want to travel in 2022.  74% have already started to research or plan their next vacation and 57% are planning to travel in 2022.  Discover where Globe readers plan on going and their key interests by downloading our category pulse on travel.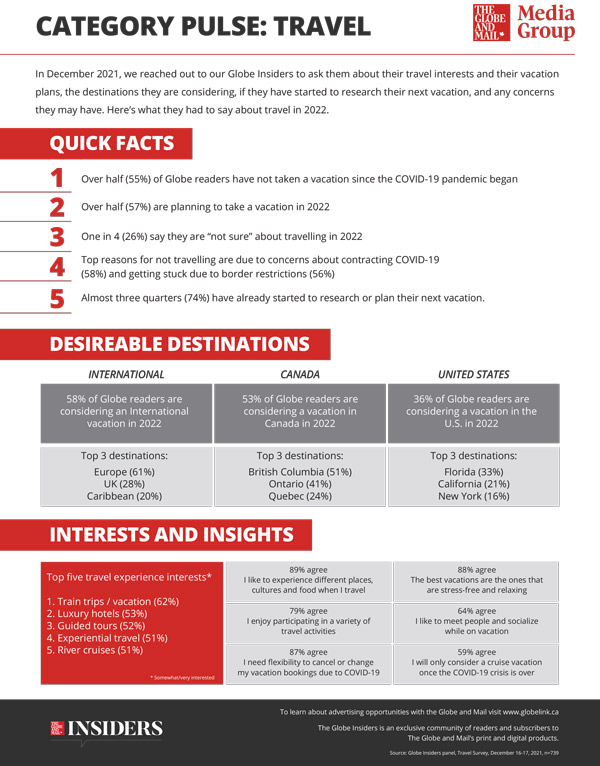 The Globe Insiders is an exclusive community of readers and subscribers to The Globe and Mail's print and digital platforms.
See all Ideas & Insights