On Thursday, March 23rd, Globe Media Group hosted an exclusive event on the state of the automotive sector and what's to come on the horizon. This intimate breakfast session featured a panel discussion moderated by Globe Content Studio Head Sean Stanleigh, with Globe Drive journalists, Jordan Chittley, Matt Bubbers, and Petrina Gentile, and Thomas Tetzlaff, Manager of Public Relations for Volkswagen Canada, focusing on technology, connectivity, and electrification. Following the panel, Sean Stanleigh and Matt Ledger, Senior Web Designer for The Globe and Mail, presented a Creative Content Showcase, walking the group through past custom content marketing campaigns, covering insights and trends, and best in creative ad formats from The Globe and Mail team.
Included in the presentation was an overview of our recently conducted Globe Insiders research study on the Auto Industry. In March 2023, we reached out to our Globe Insiders to ask them about their car buying and driving habits. The survey targeted past purchasers and intenders to learn about their behaviours, needs, and wants when shopping for a vehicle. Here's what they had to say: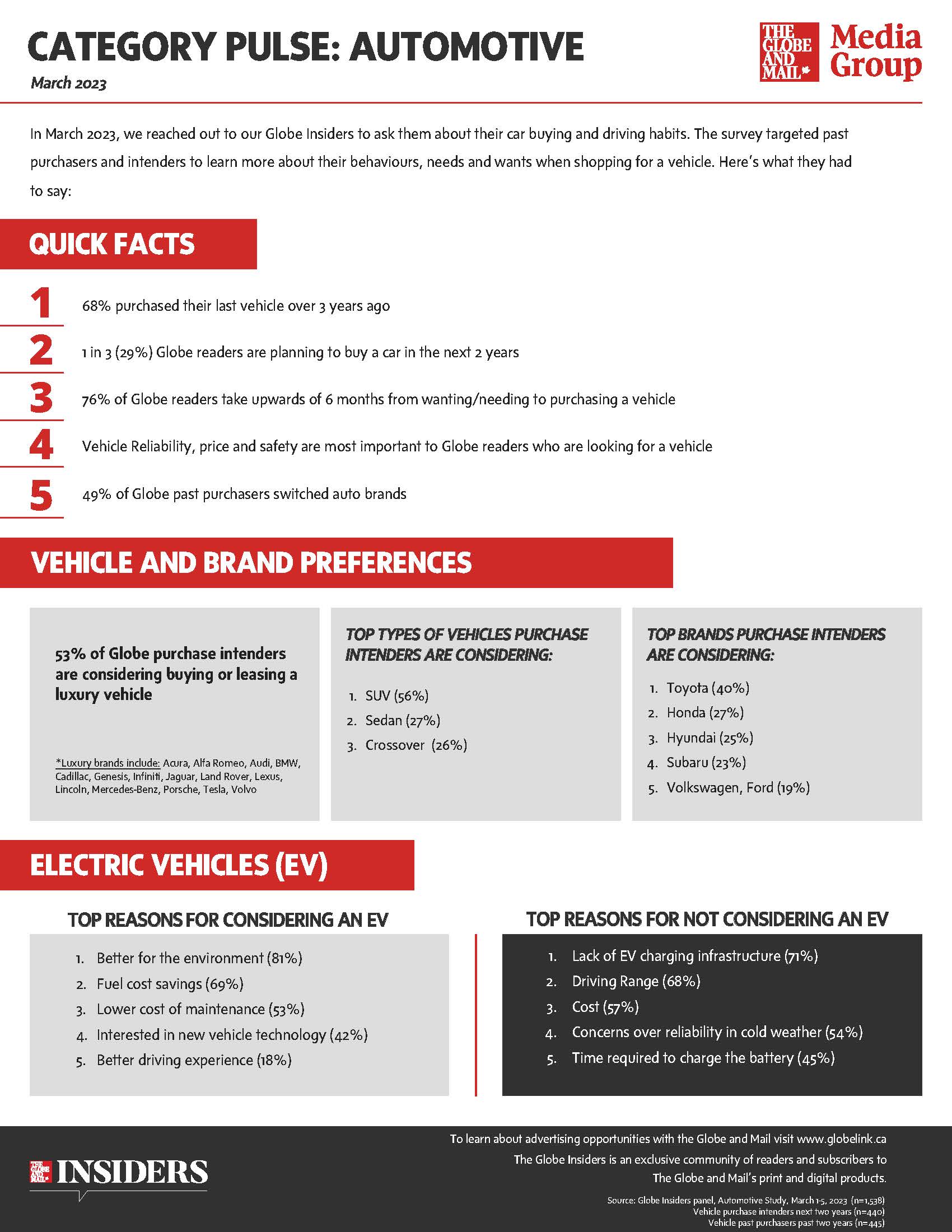 The Globe Insiders is an exclusive community of readers and subscribers to The Globe and Mail's print and digital platforms.
See all Ideas & Insights