Power to the Informed
It's been an extraordinarily busy September for The Globe and Mail and the Globe Media Group. We're proud to show you the result of that hard work with the launch of our new consumer audience brand campaign.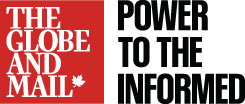 As a Globe partner, you know the strength of our brand. We stand for courageous, independent journalism that's needed now more than ever. Created with Cossette, our new brand platform, Power to the Informed, delves deep into the power of Globe content and how it improves readers' everyday lives, from what wine to serve at dinner to how to manage an investment portfolio.
Our first phase is election focused and you'll see the multi-channel campaign rolling out across the country, beginning with our Cineplex spot.
We're very proud of this campaign and how it presents our values, and think you'll agree its visual and emotional impact will cause a real buzz.
Watch our Cineplex and YouTube ads
View our outdoor activations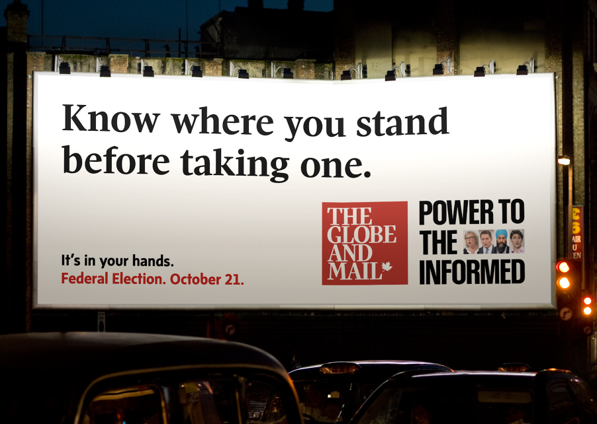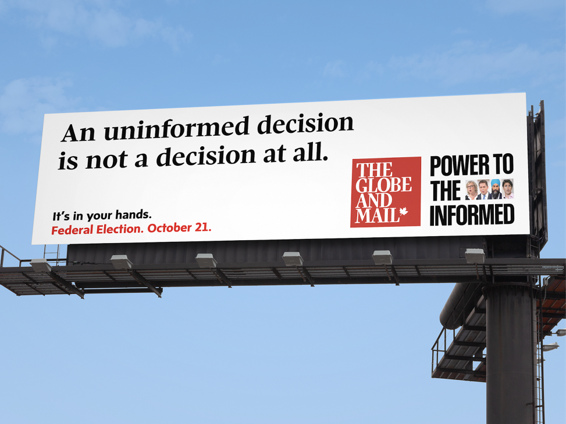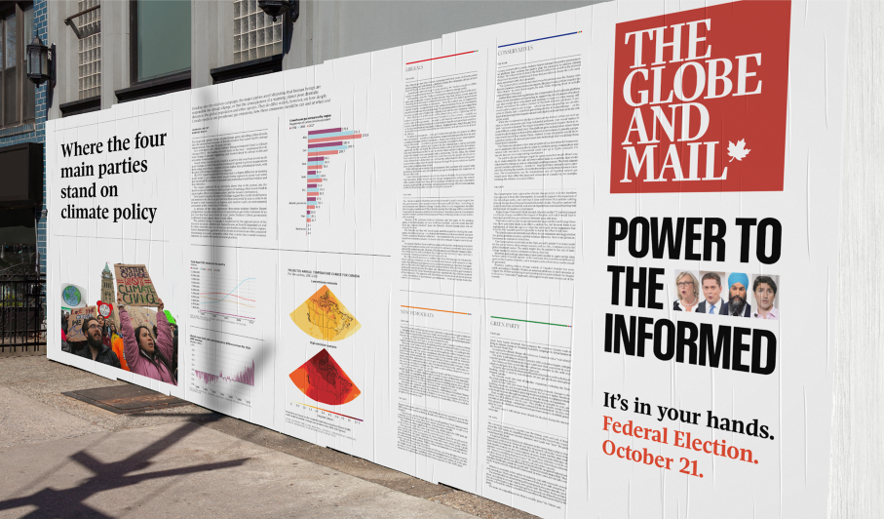 Explore our election coverage
A crucial turning point for Canada.
Canadians need vital insights to help make the most informed decisions on the issues that affect their business, their family and their communities,
It's why Canadians choose The Globe.
Audiences value our integrity and we're trusted to deliver expert and balanced commentary and debate, including in-depth profiles of the candidates.
Join the debate in a national conversation.
Connect to your Globe representative to explore the many ways to reach passionate, engaged people while they explore the issues and form their decisions – and experience our insightful, engaging coverage for yourself.
See all Ideas & Insights