The Globe and Mail has proudly been Canada's Cannes Festival Representative for the past 16 years.  Over the years, we have established the tradition of delivering Cannes Lions to the country's winning agencies, sharing in their celebration. But with winners working from home and in-person congratulations still not feasible, we wanted to ensure the joy of Canada's record-breaking 52-win year wasn't dimmed while teams worked remotely. 
An imaginative solution was needed to keep the spirit of honouring great creative work alive.  Working with Naked, our agency of record, we decided to bring to bring the Cannes Lions celebration directly into winners' home offices.
Enter the Origami Lions.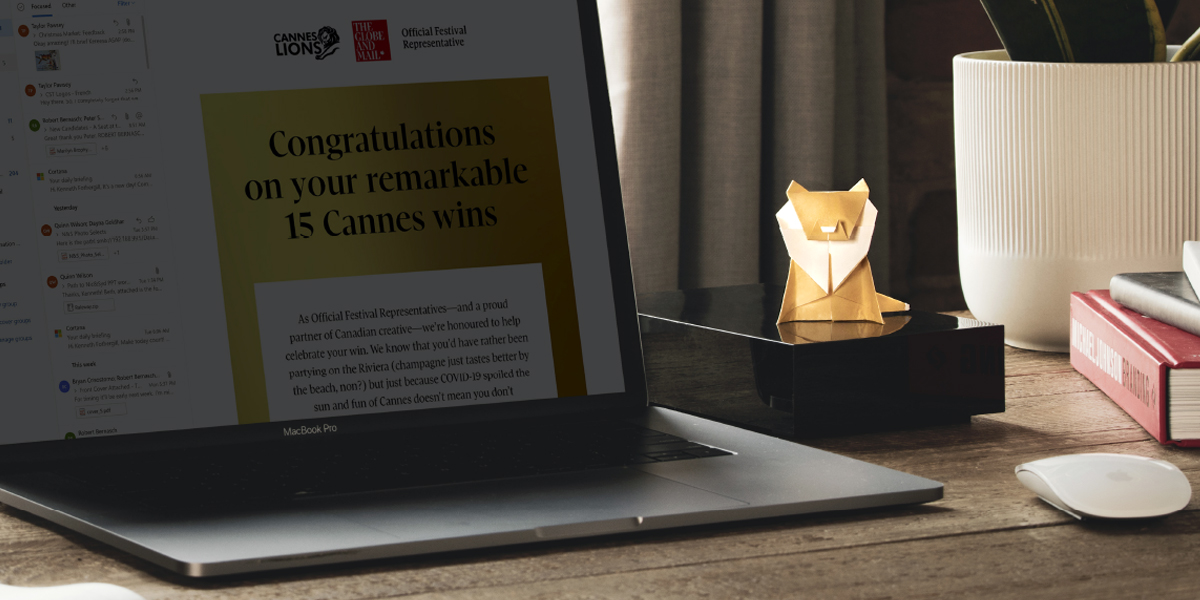 A smart, simple and customized DIY way to let winners hold a (mini) lion of their own. Origami Lions were emailed to winning agencies, and came with a printout (colour coordinated bronze, silver or gold to reflect the actual Lion won) and folding instructions.
The print out was personalized for each win, featuring the name of the winning agency and campaign into the design making each origami Lion (26 in total) truly one of a kind.

Cannes Lions, Marketing Insights
See all Ideas & Insights