In this edition:
The festival of missing the mark?
Inside McDonald's Fan-Driven Creative
From NFTs to AI
Young Lions big moment
The Don't DIY movement
Quote round
Standout session
Exclusive experiences undermine festival's message of inclusivity
Dozens of event pavilions surround the Palais, featuring marquee brands from Wall Street Journal to Amazon, Amex, Meta, Spotify, and Reddit. Surprisingly, only a few make the most of this coveted space, with many being "invitation-only" or offering a lacklustre brand experience.
The irony is undeniable at a festival that champions inclusion and world-class activation ideas. However, Pinterest stands out as a beloved hub where visual discovery ignites inspiration. Perhaps next year, brands outside the Palais will draw inspiration from within and seize the opportunity.
From Chasing Culture to Creating It
With the help of Wieden+Kennedy, McDonald's recognized the need to reconnect with their fans and developed "fan truths" by listening to their customers, even creating a coffee table book based on these insights. This approach became the foundation of their creative strategy and inspired their global platform. It serves as a reminder that it's never too late to reconnect with fans to build a brand and foster a vibrant culture.
Grappling with three big AI questions
Last year, Cannes Lions stages were ablaze as futurists predicted a seismic revolution driven by NFTs, the Metaverse and Web3—a future where brands would connect with consumers like never before. Yet, fast forward to the 70th Festival of Creativity, and those same stages are now witnessing a breathtaking shift in focus: AI.
Guest columnist Sonia Carreno on AI's impact on creativity, the challenges of deep fakes and misinformation and the integration of AI in various industries.
A message to Young Lions
What a busy day it's been for the Young Media Lions! They've been hard at work on a media brief for a great cause and tomorrow is the big day where they'll present their ideas. As they finalize their ideas and prepare for their big moment, let's wish them the best of luck! The Cannes Young Media Lions are the future of our industry, and we have no doubt that they'll make us proud.
-Shannow Lewis, president of Canadian Medial Directors Council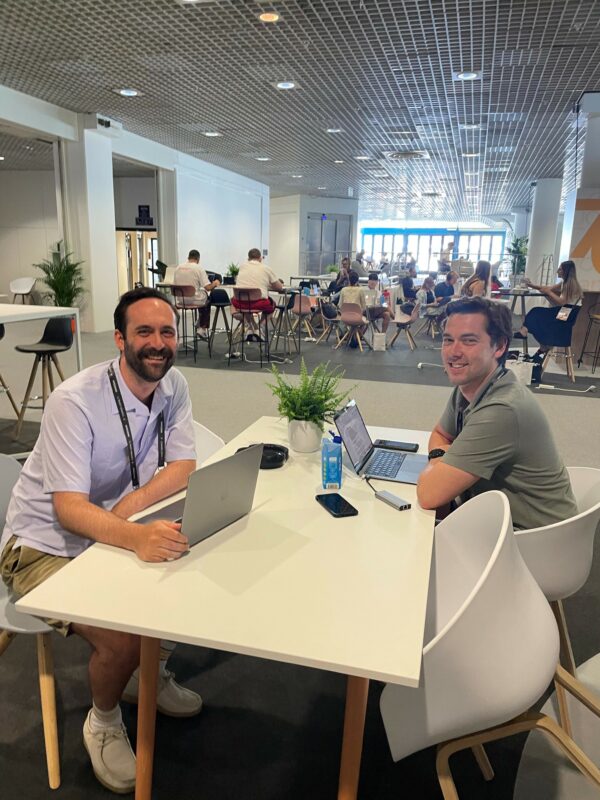 The don't do it yourself department
When life gives you lemons, you make lemonade. Or in this case you make your own Mini … out of lemons. The global supply-chain shortage of Minis spurred a phenomenon resulting in Minis crafted using things like pasta, duct tape and yarn. This movement paved the way for the clever campaign known as the "Don't Do it Yourself Department."
Quote roundup
"The show doesn't go on because we're ready. It goes on because it's 11:30." – Lorne Michaels, executive producer of SNL
"It's going to be freaking awesome." – Will.i.am on the potential of AI
Ground intelligence from Karen Howe
I hear rumours of yachts and rosé – but I'm bunkered down in the basement of the Palais reviewing shortlisted work from around the world. I'm on day three, at hour seven, because entries are up this year. Almost 100 countries are participating and the entries number over 26,000. Creativity is back in a big way and I'm dazzled. If you're looking for me, head for the basement.
-Karen Howe
In 'Building Your Brand as an Operating System,' R/GA's chief creative officer Tiffany Rolfe and chief strategy officer Tom Morton discuss how to reimagine brands as operating systems.
Four key principles:
A robust definition: Align your brand's purpose to encompass the entire organization, unlock future potential and guide your actions.
The brand as an interface: Every interaction expresses your brand's unique identity, whether through customer service or products.
A platform for innovation: Embrace a solid design system and tech stack to foster collaboration, "permission-less innovation" and scalability.
Iteration and evolution: Building a brand ecosystem is an ongoing process. It adapts over time, incorporating changes driven by the economy and culture. Think of the Brand OS as flexible building blocks growing from a shared foundation.
See all Ideas & Insights