The exclusivity of invite-only event pavilions at Cannes Lions seems out of place at a festival advocating for inclusion.
There are dozens of event pavilions dotting the perimeter of the Palais. The marquee brands range from the Wall Street Journal, Amazon, Amex and Meta to Spotify and Reddit. However, it may surprise you to know how few are making wise use of this envied real estate. Most are now "invitation-only" or offer an empty brand experience.
The irony of being at a festival touting inclusion and the celebration of world-class activation ideas is undeniable. Missing out on a chance to strut your stuff to global marketers and creatives perplexes me. As a result, a nod goes to Pinterest, one of the most beloved hubs here. Visual discovery is celebrated to spark inspiration, and the activities range from creating personalized hats, totes, and cross-body bags, real-time tattoos and piercings to adult colouring. It's joyful, fun, and everyone is invited.
Maybe next year, those brands outside the Palais will tap into some of the inspiration celebrated within.
Karen Howe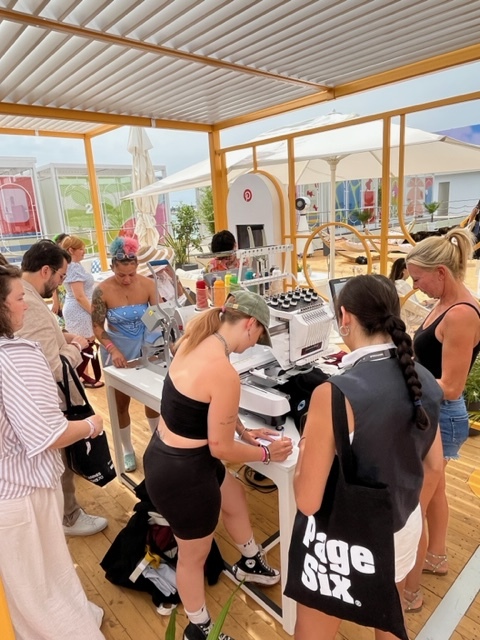 See all Ideas & Insights