When a new year begins, it's always a great time to look back at standout projects and programs that rise above the others. While The Globe is known for consistently high standards of journalism, here are three purpose-driven, engaging and creative programs from 2021 that we're particularly proud to highlight.
The Globe Women's Collective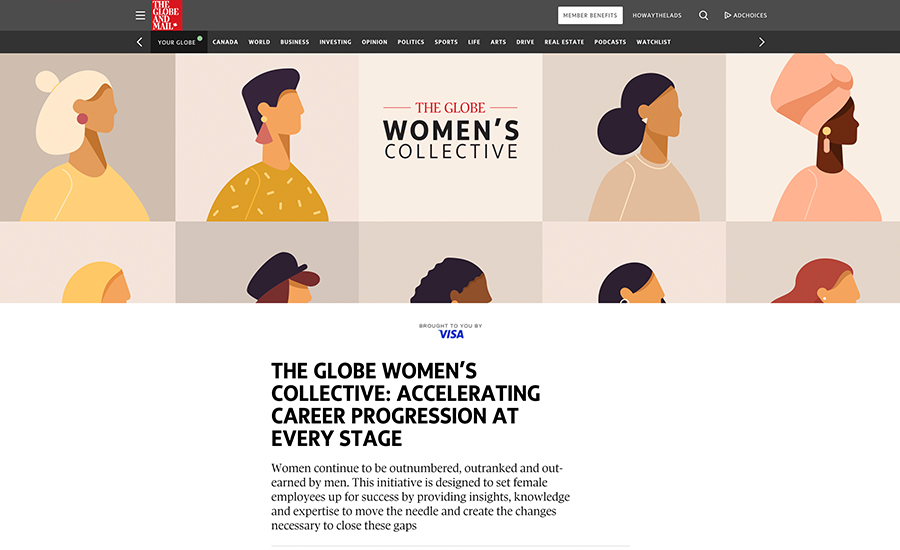 The Globe's Power Gap investigation shed light on the continued gender inequality at organizations across the country. We wanted to know whether public discourse and promises made about fixing gender imbalances were translating into the workplace. While women represent about half of Canada's workforce, our reporting and data analysis found that men still hold the bulk of decision-making positions, and they continue to dramatically outnumber, outrank and outearn their female colleagues.
Aiming to change that, The Globe created The Women's Collective, a new initiative featuring a wide-ranging series of articles and roundtable discussions that provide insights and advice to help solve some of the most persistent issues that affect women in the modern workplace. Issues that have only been heightened by working remotely through the pandemic. How do we advance and retain more women in leadership positions, and how can we better support those who are starting on their career path?
Read all the stories in the series, and subscribe to our Women and Work newsletter.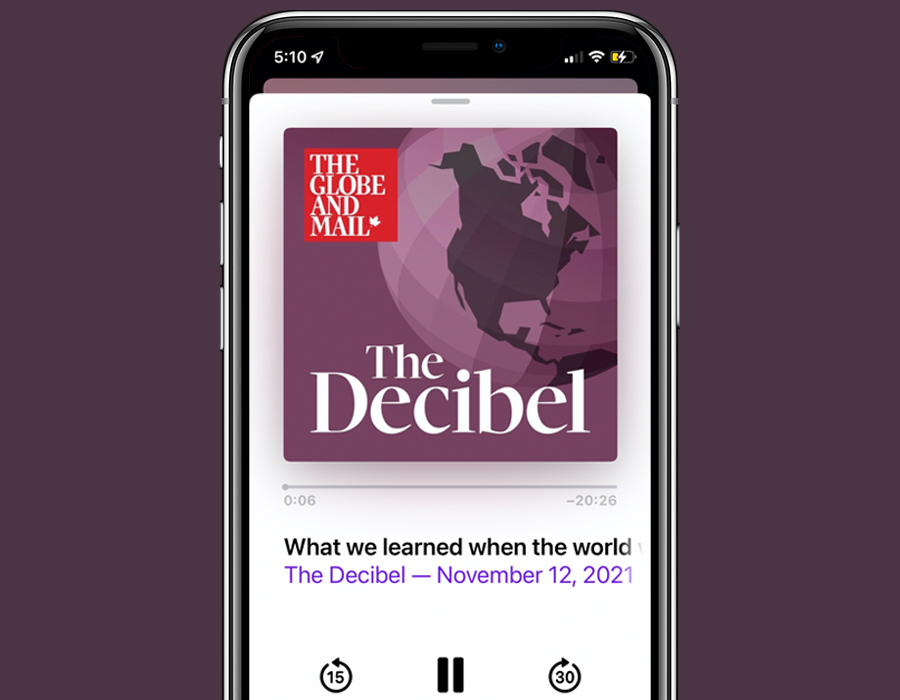 The Decibel is The Globe's weekday podcast that helps Canadians make sense of the most important stories shaping our world.
Launched in May, The Decibel rapidly became a feature in the top 10 of Canada Top Podcasts on Spotify and Top Shows on Apple Podcasts, as listeners joined our Globe journalists to discover and unpack the topics being passionately debated in business, politics and households across our country.
You can listen to The Decibel in The Globe's site and in your favourite streaming app: Apple Podcasts, Spotify, Amazon Music, Stitcher, Google Podcasts, iHeartRadio, Pocket Casts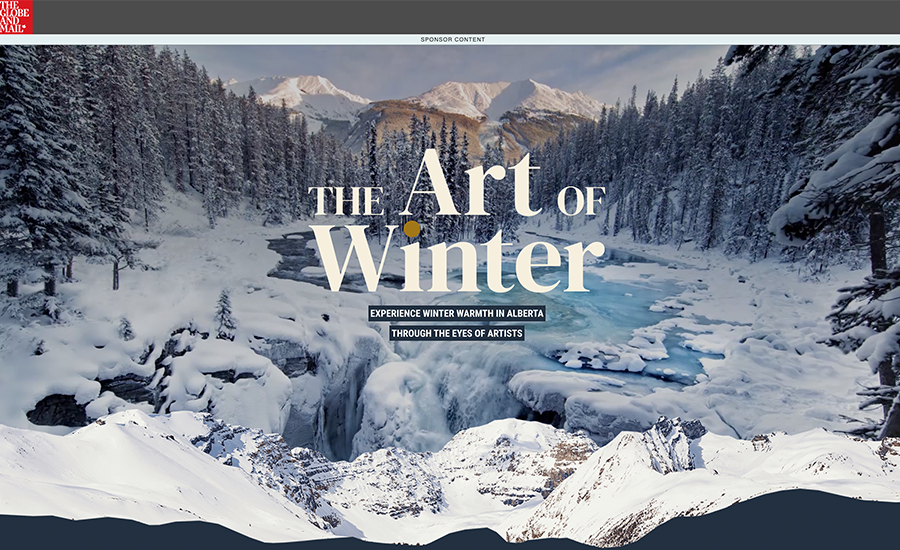 Alberta is known for its world-class skiing and winter activities, but for many people outside of the province, travelling in winter to a snowy destination isn't top of mind. Travel Alberta partnered with Globe Content Studio to invite Canadians to consider a winter holiday in the province by romanticizing the season and revealing the comfort, warmth and escape it can offer visitors.
With travel restrictions and safety measures in place due to the pandemic, Globe Content Studio commissioned artists all over the province to create custom works inspired by their own experiences of Albertan winters. By creating an immersive digital world that Canadians can safely travel to, through a combination of visuals, audio and text, we brought Alberta's winter beauty to them. 
A recent award winner at both the 2021 MIAs and CMA awards, The Art of Winter leveraged homegrown artistic talent to shift the narrative around Albertan winters and amplified diverse voices to connect with a large audience of future travellers. 
See all Ideas & Insights