LEAH POWER, EVP, STRATEGIC OPERATIONS CONSULTANT, ICA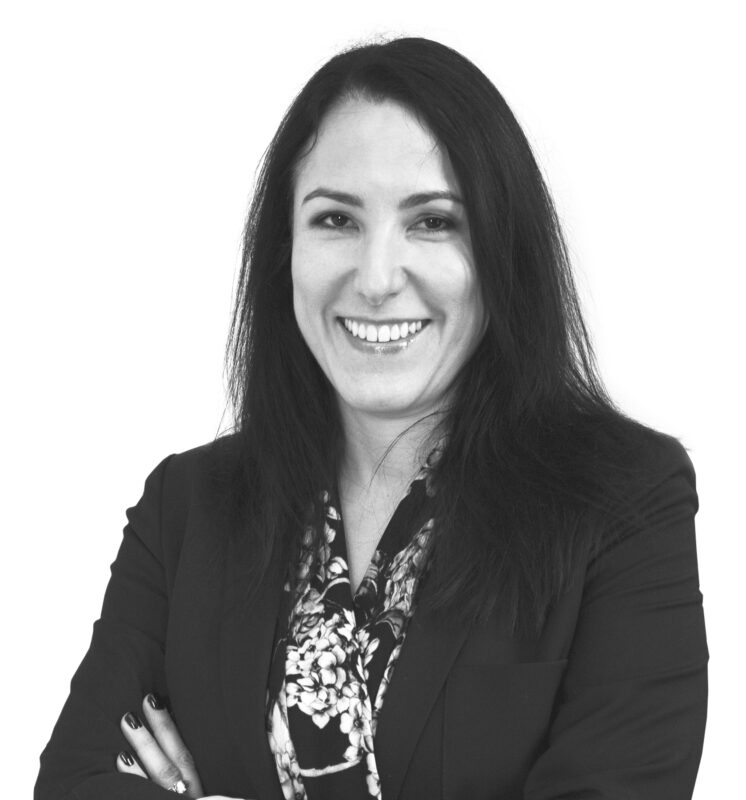 "It's really not the earthquake that's killing the people, it's the buildings that fall down on people that cause most of the casualties."
This quote, from Thomas Jordan, director of the Southern California Earthquake Center, oddly has a lot to do with selecting the best adverting or marketing communications agency to work with your company.
It was the principle of Jordon's statement that Jack Brooks, a Texas Congressman, used to demonstrate to government procurement that quality in design was important, and would ultimately save lives. The Brooks Act passed into US Federal Government law in 1972, requiring architects and engineers to be selected for public sector projects based on their qualifications and expertise, rather than by price.
This law was recognition that the lowest price choice didn't encourage innovation, foster collaboration, or, most importantly, signify quality. Now 49 US States utilize a qualification-based selection (QBS) process to procure design services in architecture and engineering.
QBS has proven to be an excellent selection process ideal for procuring creative services that are custom, complex and costly.
This method utilizes performance-framed or process-based case studies, which go beyond the standard problem, solution, outcome and push proponents to frame their proposals in ways that demonstrate their ability to replicate success in terms of impact, process, and effectiveness. This forms the basis on which decision makers can effectively assess an agency's value in terms of functional, category and geographic expertise.
Under QBS, the proponents are not asked to provide insights, recommendations, strategy or final creative. Speculative work is not required. In truth, it simply does not provide the decision makers with what they need. Clients do themselves a disservice by thinking that solutions to unique business challenges can be crafted in a vacuum with little to no client interaction, collaboration or data.
Speculative work is non-predictive, and doesn't provide clients with confidence in the agency's ability to replicate that success. Plus, it has been hypothesized that less than 5 per cent of speculative work reaches market. What a waste of intellectual capital, agency and client resources, time, and money.
Under QBS, interviews, rather than presentations are utilized to get at the heart of an agency's mission, culture, team competencies, process and their connection with the project and the marketing team. Don't be fooled, the interviews are tough and require a depth and breadth of expertise. It's not an easy pitch. It's a better pitch.
Price has a role to play but it is not part of the agency search process until the most qualified proponent has been chosen. Then negotiations begin. Procurement is focused intently on finding cost savings from creative agencies, but one can't expect bespoke and complex business solutions to be created for the lowest price.
The search for the lowest price demotivates highly-skilled agencies and promotes a vendor relationship. We need, instead, partner-based relationships built on trust and a desire for both partners to achieve success. Lowest price selection processes shift the perspectives of the proponents to one of low-innovation and encourages them to search for scope flaws, ultimately leading to cost growth.
QBS, on the other hand, shifts the focus of agencies to high-innovation, encouraging an environment of interaction and collaboration whereby scope flaws can be openly discussed and a fair price negotiated. It also promotes effectiveness, innovation and partnership, while providing clients with the confidence that the agency they've chosen can deliver bespoke creative solutions to their business challenges for a fair price.
A foundation built on trust, transparency and understanding will withstand the earthquakes that come with shifting economic climates, changing business challenges and category disruptions.
---
The Institute of Communication Agencies' Report on Marketing is where leading Canadian agencies showcase their insights, cutting-edge research and client successes. The Report on Marketing provides a valuable source of thought leadership for Canadian marketers to draw inspiration from. Find more articles like this at the Report on Marketing.
See all Ideas & Insights