Vividata Fall 2020 results show The Globe and Mail continues to be the leader in national weekly print and digital readership. The study covers Vividata's 12-month major market rolling data from July 2019 to June 2020.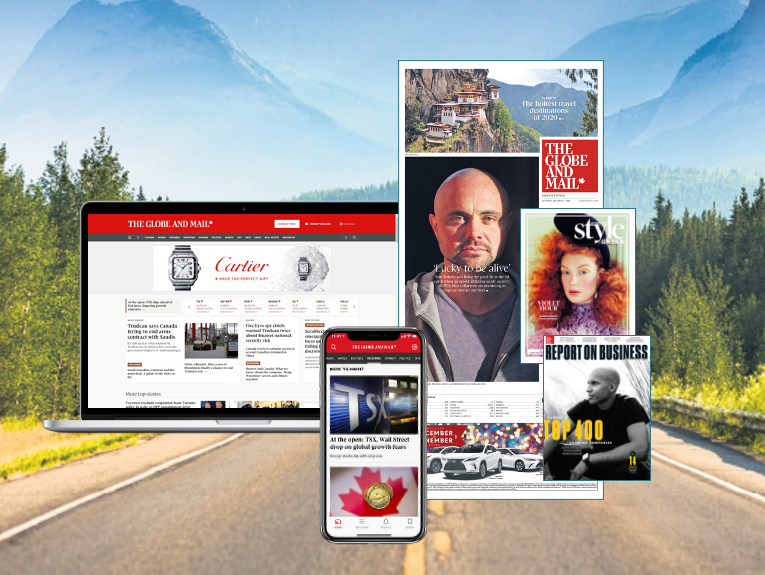 Vividata's Fall 2020 results:
The Globe and Mail's national readership is 7.1 million (this includes Globe weekly newspaper, Globe weekly digital, Report on Business magazine print/digital)
With an 8.5% increase to 6.4 million, The Globe's weekly readership (print and digital) remains higher than any other individual publisher brand and leads readership in key demographic areas (University graduates, MOPES, HHI $100k+, Business Purchase Influencers and Business Decision Makers)
Weekly digital cumulative audience increased 13% to 4.5 million (the largest national weekly digital readership of any digital products)
The Globe has the largest weekly print newspaper readership at 3.3 million, up 3.5%
Saturday print readership grew 7% to 2 million
Report on Business magazine has the largest readership of any other business magazine with a print readership of 1.1 million and monthly digital readership of 1.3 million.
"These results confirm that as the pandemic hit, Canadians were turning to The Globe for steady and accurate information and insights about COVID and what it meant for Canada, our economy, and our lives. The Globe became a daily habit for Canadians trying to make sense of this new world, and continues to be so."
Phillip Crawley, Publisher and CEO
The period covered by the survey also includes The Globe's award-winning investigations into the SNC-Lavalin affair and the BC/Western Canada manhunt.
See all Ideas & Insights