At this year's Marketing Evolution C-Suite Summit, Matt Coyle, chief customer experience officer at Purpose Investments spoke with Katherine Scarrow, GM of Globe Content Studio about how marketers are missing the mark when it comes to the retiree cohort. It was a compelling conversation and we've recapped just some of the insights and key takeaways.
For the complete conversation, click here to watch the event video.
Insight: 
Retirement is ripe for redefinition. 
Even in 2021, marketers are still stuck in the cliches from the 80's. Fifty isn't Blanche Devereaux anymore, it's JLo killing it at the Superbowl.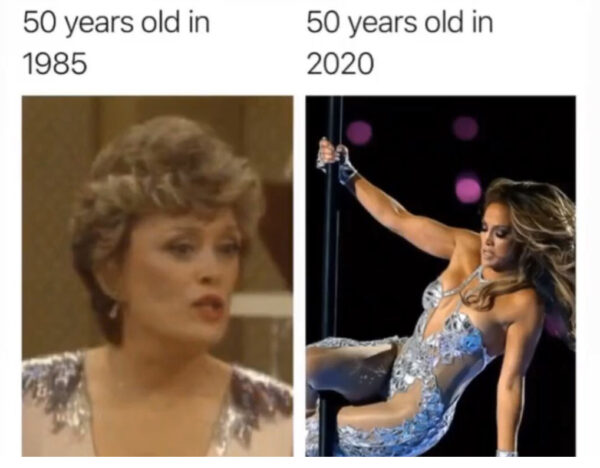 So what? Avoid the cliches and pitfalls of what retirement used to mean. There are many of them and they run pretty deep. The retiree cohort of today isn't the stereotype that first comes to mind.
Retiring today means retiring from work, not life. Retirees are very social, keeping busy and active: both mentally and physically. They have access to capital and spending power to live it up and enjoy themselves. 
So what? Look at your brand through the eyes of the retiree cohort. Exploring your targeting strategy and how you can reposition your product and service could open an entirely new revenue opportunity. 
Insight:
The retiree cohort has time to consume content, are tech savvy and are active across multiple platforms. They've spanned multiple decades and multiple channels – many are even on TikTok!  
So what? Media choice could possibly be more complex with this cohort as they have broad interests and experience. Focus on finding the right channel mix. Print, direct mail, social, online, they're all relevant to this cohort. 
Insight:
The young ones are getting all the attention and the retiree cohort are feeling ignored.  
So what? Acknowledge this cohort and nurture your relationships with them. Tell stories that they would find meaningful and valuable, to connect and build trust with them.
Watch the full discussion
Learn more about the Sixty Five retirement hub, developed by Globe Content Studio in partnership with Purpose Investments, to provide clear information on how to approach retirement as a beginning rather than an end.
Find out more about the Globe Content Studio and explore their work.
See all Ideas & Insights