How do Canadians successfully plan for a fulfilling retirement? How can they creatively spend their time? What are the best ways to manage their money? 
The Globe and Mail's new Sixty Five hub, tgam.ca/sixtyfive, was created to provide clear information about the best retirement choices to go confidently into the future. Created by Globe Content Studio, in partnership with Purpose Investments, Sixty Five offers a different view on retirement, approaching it as a beginning rather than an end.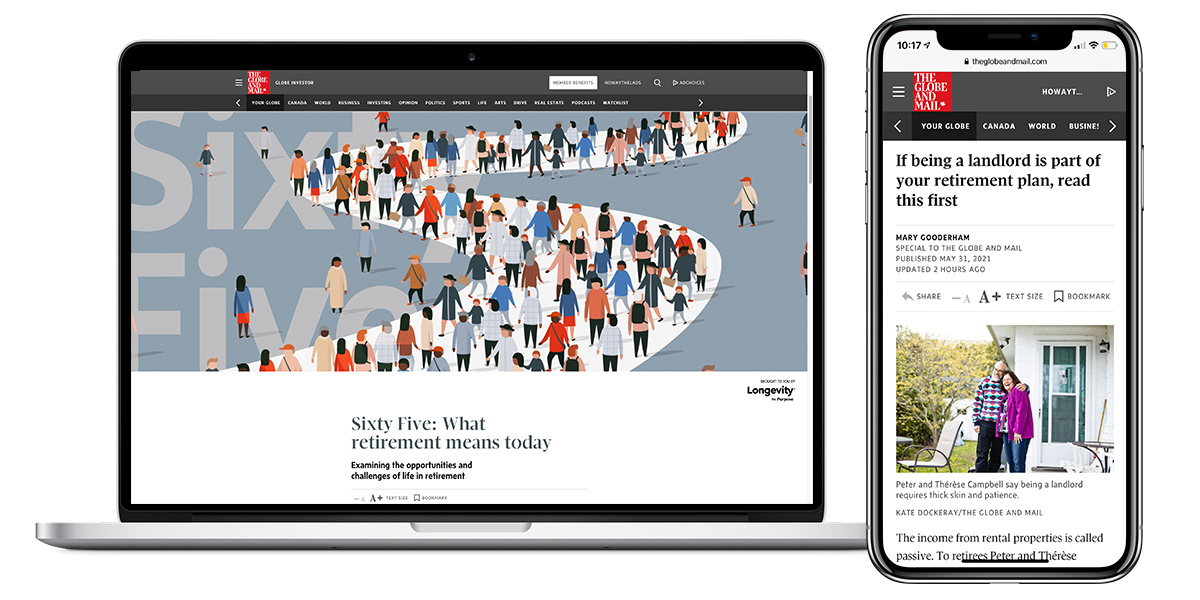 The initial stories cover wellness, hobbies, entrepreneurship, fitness, investing and family planning, with future topics being informed by data from Sophi, The Globe's proprietary AI-powered audience insights, content automation and optimization platform, that informs our editors about content that will be most valued by readers.
Sixty Five delivers a wealth of contextually-relevant editorial content for Purpose's new low-cost mutual fund Longevity, raising awareness among target consumers who are interested in trusted and insightful retirement information.

See all Ideas & Insights