With the escalation of the COVID-19 pandemic forcing the majority of Canadians to stay home, people have been accessing news sites in record numbers, to keep on top of the situation.
According to Comscore, the News and Information category has seen huge increases in Unique Visitors, Visits and Total Minutes.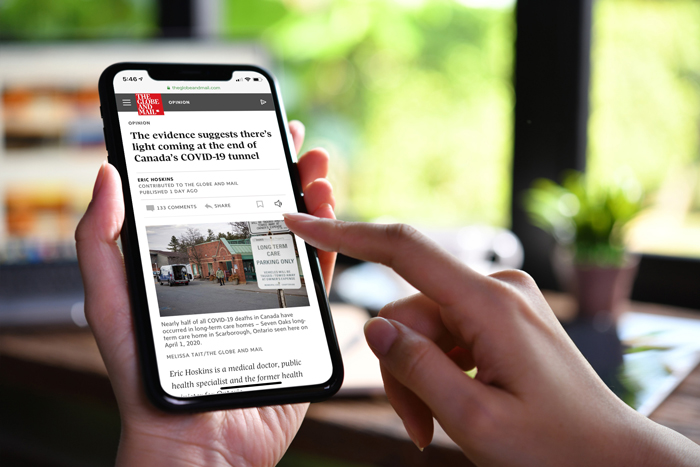 With millions of people, coast-to-coast, turning to the sources they trust the most, The Globe has attracted the largest audience in our history, making us Canada's fastest growing news publisher.
See all Ideas & Insights