With the summer vacation season approaching and many travel restrictions having been lifted, we wanted to learn about Globe readers' future travel plans.​
We reached out to our Globe Insiders to ask them about their travel plans for the next 12 months; the destinations they are considering, the type of vacation they're looking to take, their sources of inspiration, and their timelines for research/planning, and booking their next vacation. Discover what type of trips Globe readers are planning and where their top destinations are, by downloading our category pulse on travel.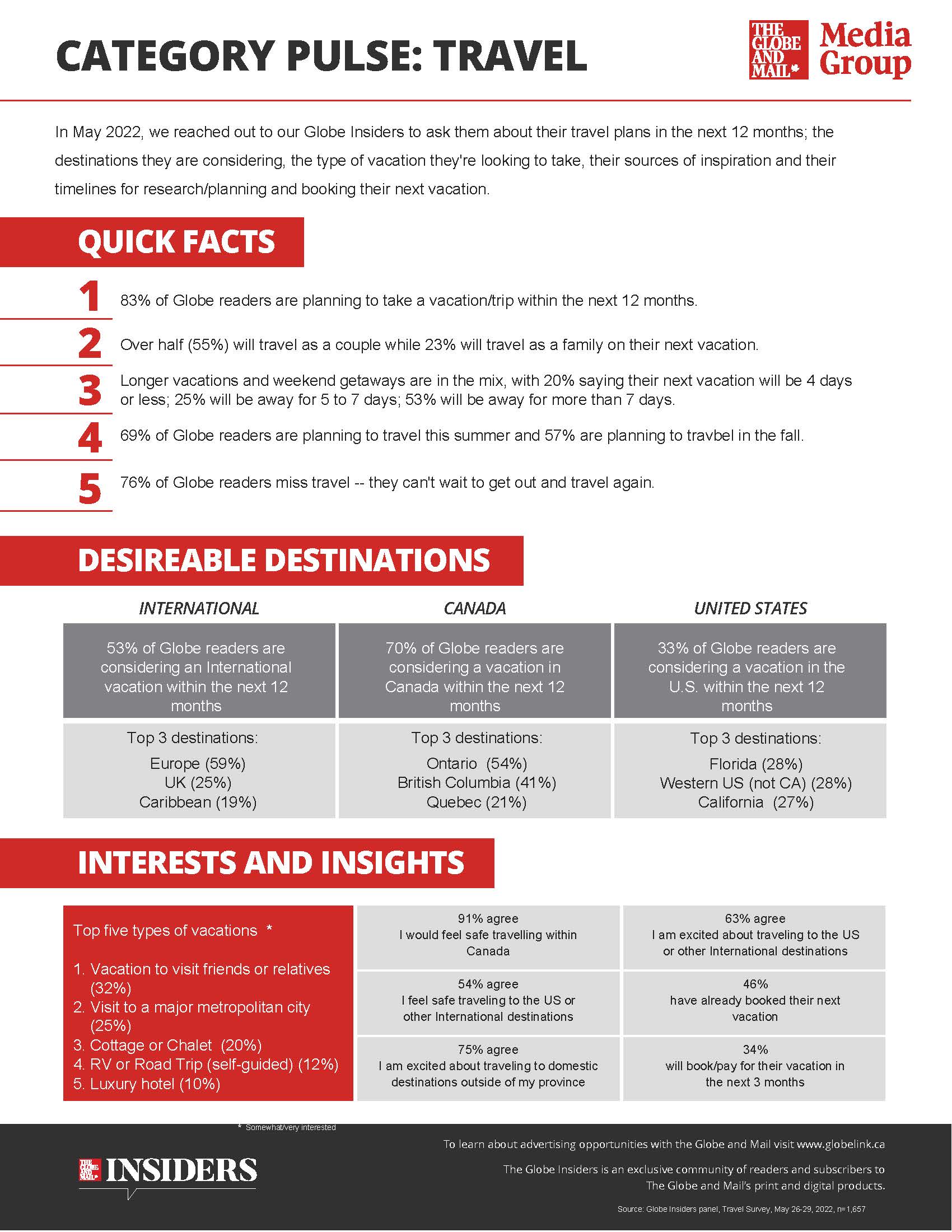 The Globe Insiders is an exclusive community of readers and subscribers to The Globe and Mail's print and digital platforms.
See all Ideas & Insights