Spotlight on Young Lions: Marketers
Leading up to the 2020 Young Lions Competitions, we're spotlighting conversations with past Canadian gold winners. We ask them to share their unique competition experiences and shed light on the strategies and tactics that allowed them to make a big impression and ultimately take on the task of representing Canada at the Cannes Lions International Festival of Creativity
Aaron Nemoy, part of the winning team for the 2012 Marketers Competition, is passionate about Young Lions and has fully immersed himself from all angles. As a winner in both the Canadian and global competition, his experience set the course for a career-changing path. He launched his company a few years later, has been a featured start-up at Cannes Lions for three years running, and now serves as a judge and mentor for the Marketers Competition in Canada.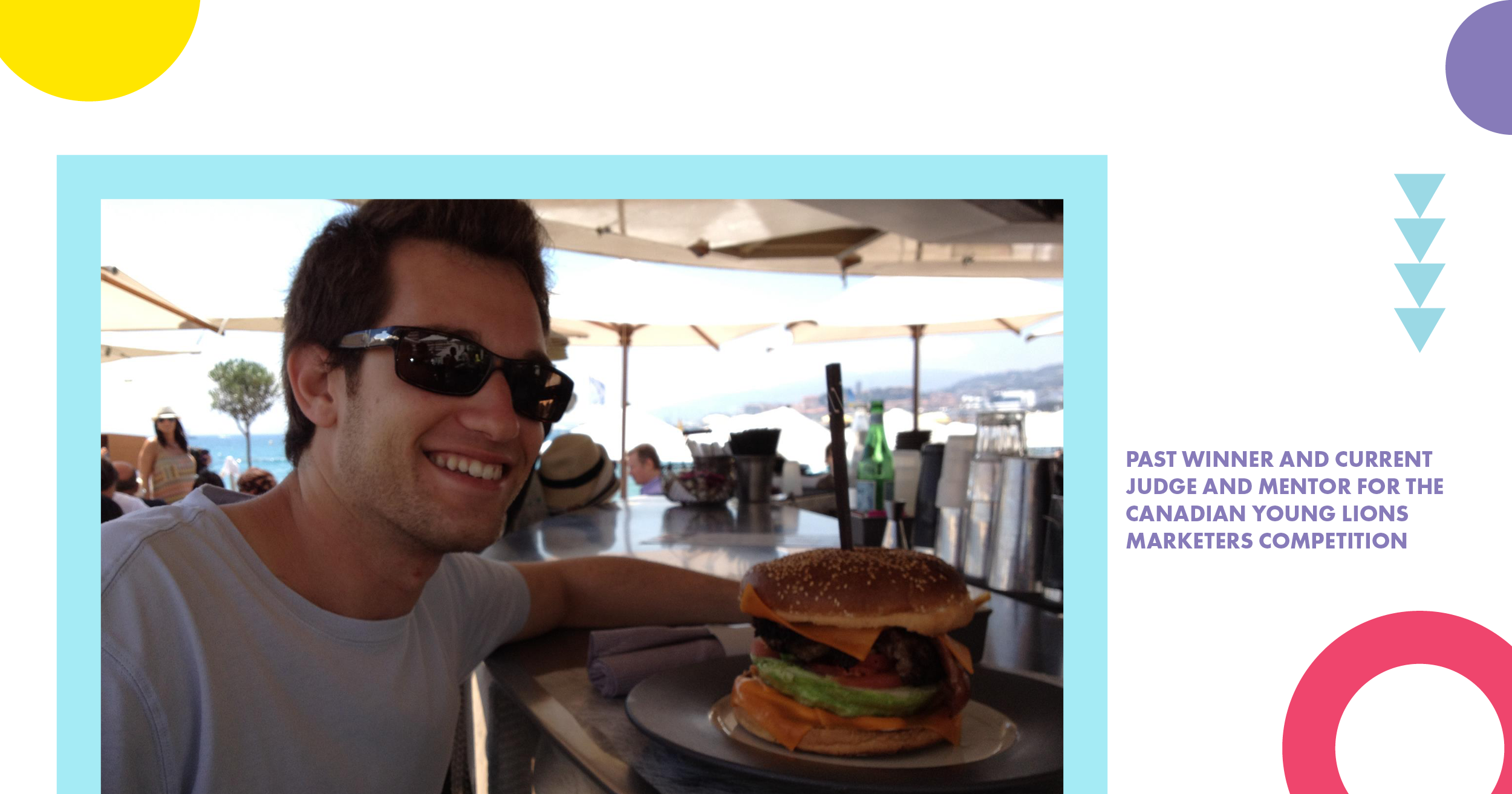 Q: What was your Young Lions experience like? 
On competition day, it's 24-hours of creative adrenaline. Presenting to an esteemed panel of judges as a finalist was a fantastic opportunity with a whole new level of competitive energy. After a suspenseful few weeks, we were lucky enough to be selected to represent Canada in Cannes. Aside from being utterly inspired and surrounded by the world's most brilliant advertising for a week in the south of France, Cannes Young Lions felt like the Marketing Olympics, competing against top teams from countries around the world. Making the podium on the world stage was the icing on the cake. The entire experience was incredibly rewarding and certainly career-changing.
Q: What was the most rewarding or memorable moment about competing? 
After pulling an all-nighter working on our presentation by the beach, I remember eating a croissant at 6am and then jumping in the ocean to wake myself up and keep pushing through the rest of the day.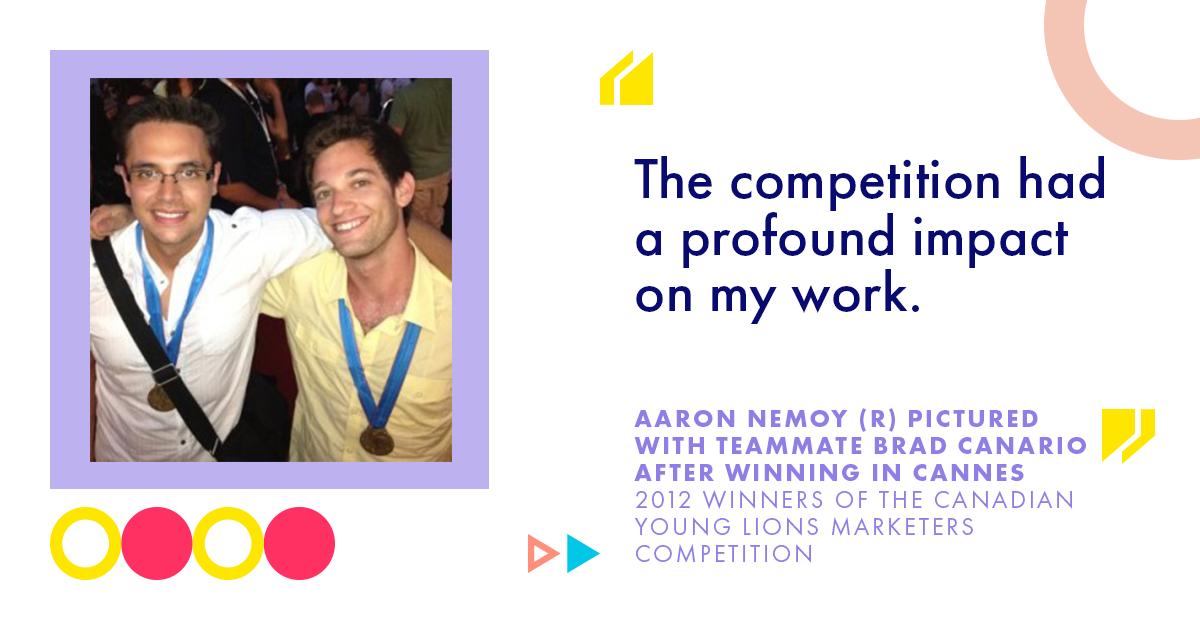 Q: How did winning the competition influence, if at all, your perspective or approach to work? 
The competition had a profound impact on my work. The Cannes Lions experience not only strengthened my belief in the value of creative ideas, but also showed me the benefits of having a diversity of bright minds all trying to crack the same brief.
Q: You're one of the few people who's seen the competition from all sides – from winning in Canada to winning in Cannes, and returning as a judge in the Marketer Competition. With your full view, why do you think a competition like this is valuable to the industry?
I'm honoured to have been on the Young Marketers jury for the past few years, alongside an incredible group of marketing leaders. As it relates to this category in particular, the competition continues to highlight the critical importance of brief writing as a core skill for marketers. Win or lose, this competition is at the very least good practice and a good reminder of the art and science of brief writing.
Aaron Nemoy is part of the gold winning team in the 2012 Marketers Competition and bronze medal winner in Cannes. He is the Founder and CEO of Crowdiate, a platform that helps some of the world's leading brands develop exceptional ideas through global creative competitions. Crowdiate has been a featured start-up at Cannes Lions for the past three years and its platform now powers the Young Lions Competitions.