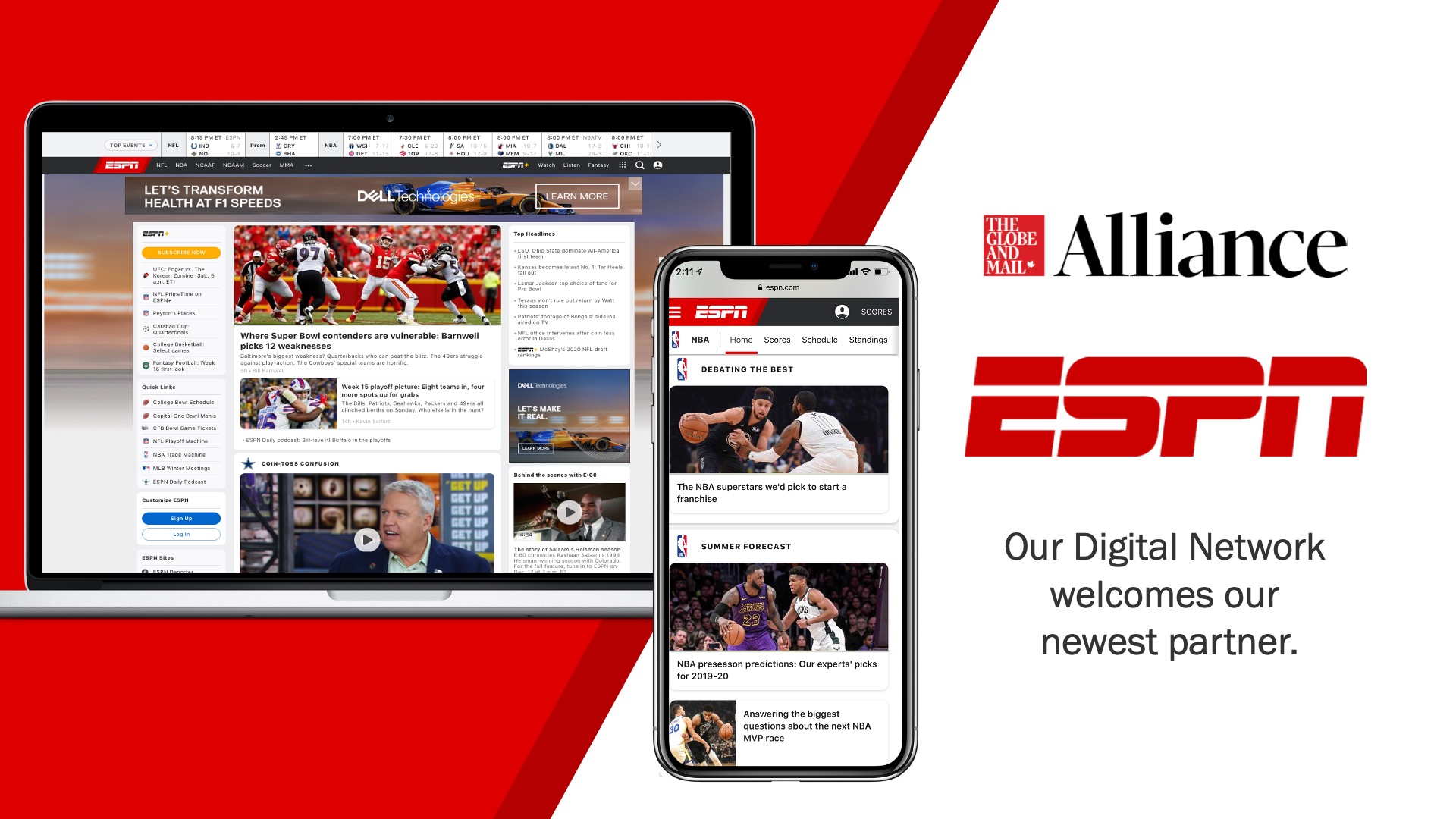 The Globe Media Group is excited to announce that the Globe Alliance Network, our world-class portfolio of premium news, business and lifestyle sites, has added a new heavy-hitter to our winning lineup.
We warmly welcome ESPN.com and ESPNcricinfo.com, undisputed leaders in sports entertainment, to join our prestige partners that include The Guardian, The Washington Post, The Wall Street Journal, Forbes, Fast Company, Elle and Esquire, expanding our total reach to over 20.6 million Canadians, every month.
Source: Comscore Media Metrix Multi-Platform, Unduplicated Total UVs: Globe Alliance, ESPN.com, Mobile App and ESPNcricinfo, July-Sep (Q3) 2020 Avg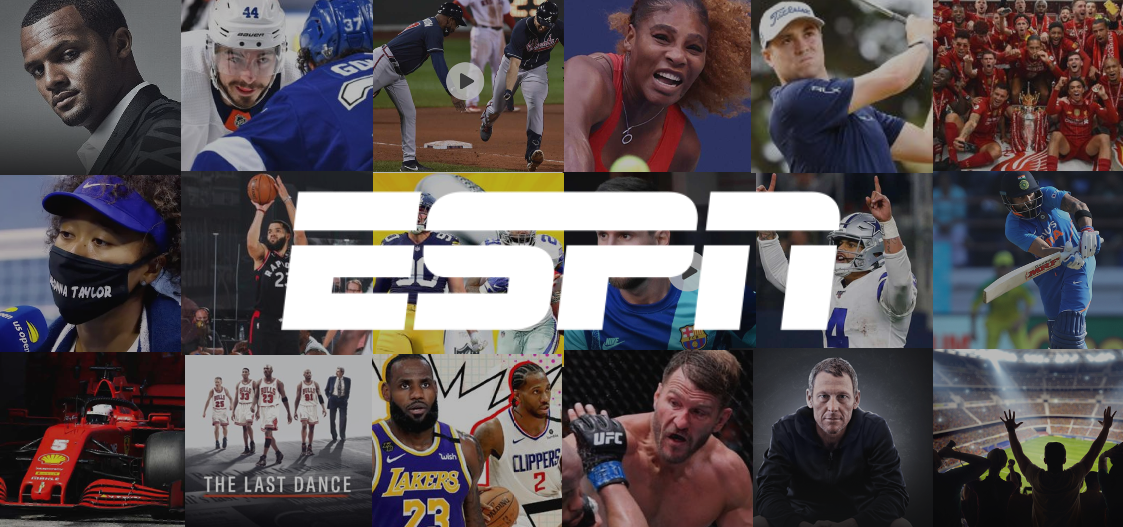 Access ESPN's passionate and engaged Canadian audiences with Globe Media Group
Known for engaging storytelling that transports fans inside the world's biggest sports stories, ESPN's journalism and videos get inside the minds of the most inspirational superstar athletes and enables audiences to experience every major sporting moment. 
Attracting 3.4 million monthly UVs, ESPN combines award-winning journalism, in-depth analysis and action-packed video. Featuring over 61% audience exclusivity vs. Canadian competitors TSN, Sportsnet, and Yahoo Sports, ESPN also delivers unmatched audience engagement and repeat visits, as the perfect way to strengthen your reach to influential and loyal demographics.
MOPEs
48% are Managers, Owners, Professionals, Executives
(Index 141)
High income
42%
have a
HHI $100k+
(Index 121)
Influential leaders
25%
are Business Decision Makers
(Index 133)
Financially focused
22%
have 250K+ investable assets
(Index 124)
Comscore Plan Metrix, June 2020, A18+; Comscore Media Metrix Multi-Platform, July-September (Q3) Avg, 2020
It's time to team up in the All-Star game.Your brand, Globe Alliance and ESPN.
Team up with Globe Alliance and ESPN to accelerate your full-funnel marketing programs, by taking full advantage of powerful sponsorships, engaging video and outstanding creative formats. Contact your Globe representative to stay ahead of the chasing pack by creating the perfect media gameplan to ensure you achieve the ROI you need.
See all Ideas & Insights