By JP Holecka, CEO, POWERSHiFTER (www.powershifter.com)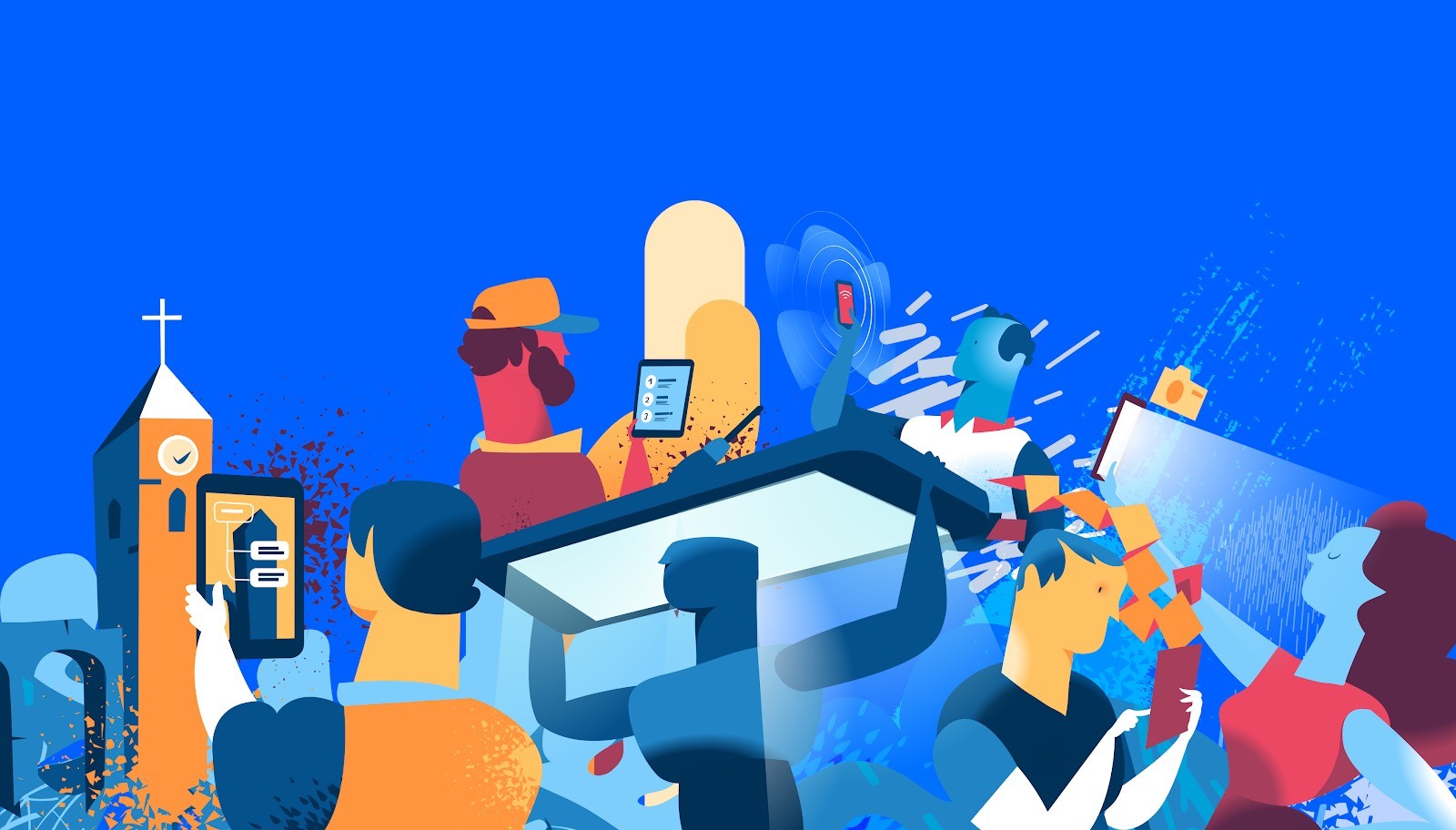 Enhancing user experiences, tracking insightful data and analytics, improving the operational bottom line. There's so much a company can do with digital products when they're designed and executed properly.
And yet not all businesses have a team devoted to digital product design — even if digital products are the key differentiator that drives customer loyalty and sets them apart from their competitors. So why the lack of investment?
For one thing, there's a shortage of digital talent, along with outsized multinational competitors whose high paying salaries make building such teams prohibitively expensive.
Part of the issue is that the digital workforce is moving away from smaller communities and gathering in global metropolitan hubs. A recent report from the Brookings Institution and the Information Technology & Innovation Foundation details this trend across the United States, where major urban centres have enjoyed 90% of innovation-sector growth since 2005. This not only makes it more expensive for companies to hold onto talent, it also makes the talent nearly impossible to find in the first place.
A similar story is playing out here in Canada, where regions like the Greater Toronto Area and Metro Vancouver command the lion's share of digital creative talent. And not even these areas have it easy. The cost of living — and therefore the cost of leasing office space and paying employees competitive salaries — continues to track upward, causing people to relocate to suburban areas. So while urban areas may have more digital talent than small and rural communities, it's so widely dispersed that local businesses are struggling to grow and scale.
Here in Vancouver, where I live and work, small and medium-sized enterprises have to compete with companies like Microsoft, Samsung, and Slack should they want to bring product designers and builders in-house. Amazon, which has been steadily growing its presence in the Vancouver tech space, is only going to get bigger — once it takes over the old Post Office in the heart of downtown, it will command more office space than any other company in town.
This concentration of digital design talent is one of the foremost stressors for companies, and it's happening on two fronts. First, in city centres and, second, within corporate powerhouses that can outcompete in terms of perks and compensation. When growth is largely driven by digital products and services, what are companies to do when the creators of those products and services are unavailable?
I believe one of the go-to solutions will be third-party app development companies and product design studios. And that's not just because they can get products to market quicker and stay on-budget. The best brands know that bringing on external partners can provide enormous business value strategic benefits down the line.
For those who are confident that they know precisely what they want in a product, an app development company is an affordable means to build a made-to-order application that meets their specifications. But digital product studios bring much more than this to the table, thanks to their comprehensive approach to user research, design, and are usually on the forefront of the latest technologies. Often, they leverage human-centric research to model hypotheses and test solutions with users to inform lean app development — build the right thing, and build the thing right.
Working with these vendors can save a bundle with less waste, while enabling businesses to collaborate with professional experts that contribute both theoretical knowledge and practical experience. My suggestion is to look for digital product studios that apply best practices in design thinking and lean development to projects, so that they can catch the blindspots your in-house team may overlook. The key is knowing what makes one studio stand out from the next. Some differentiators include:
A collaborative approach. A studio needs to be accountable to its clients, available on multiple channels and willing to co-locate if necessary. No insularity, and certainly no surprises.
To better manage project scope, timelines, and budgets, the studio should maintain a very transparent relationship with the client. My principle is that the product studio should have adapted to their client's culture where appropriate, and operate seamlessly as part of the team, before the project is a third of the way through.
Speed-to-market should be a priority for any product studio looking to create a competitive advantage for their clients.
Products are, of course, meant to maximize ROI. But the right studio will know to always design for the end consumer, since delighting users is what truly brings the best long-term results.
Companies should also look to referrals — are past clients willing to refer the third-party studio? A proven track record is critical, because digital products are now so integral to the value chain for today's businesses and their various touch points, companies need to vet potential partners beyond the simple case study. There are platforms that can assist with selecting third-parties — for example, Clutch.co.
The investment pays for itself. Even a comparatively expensive studio seems premium price when recruiting the expertise of seasoned product teams, solidifying a new team's velocity, and possibly learning a new method of product design. Complex challenges can be solved quicker, speed to market is increased, and risks are reduced.
Third-party app designers can also help companies address the all-too-common issue of scalability. Often, organizations find themselves striving to expand a product that wasn't built with the "right" future in mind, either tacking on features at the expense of the user experience, or spending months reworking and fortifying infrastructure. That pain is mitigated by bringing in a focused, strategy-first studio to lay the right foundation from the start.
Finally, companies that work with third-party product and service designers benefit from the perspective these outsiders bring. It's challenging for in-house teams to obtain the critical distance they need to see their business and customers from a new angle and pivot to a different way of doing things. Having that plurality of insight — combined with a dedicated commitment to understanding what users want — is how companies will be able to set their product offerings apart.
There's a well-known quote from Martin Fowler, founder of the global software powerhouse Thoughtworks, that I always go back to. He was speaking in 2004 — but as a pioneer in the software development space, it's no wonder his words still hold true today: "Focusing only on the cost is shortchanging the financial issues. You get software written because it has a business value to you — one that's greater than the cost. Otherwise why do it?"
It's true: one way or another, companies need to get their digital products to market — and with the help of third-party collaborators, they can now do it without incurring the massive costs of an in-house team or losing their design talent to big cities and bigger businesses.
---
POWERSHiFTER is a member of the Institute of Communication Agencies. Report on Marketing is where leading Canadian agencies showcase their insights, cutting-edge research and client successes. The Report on Marketing provides a valuable source of thought leadership for Canadian marketers to draw inspiration from. Find more articles like this at the Report on Marketing.
See all Ideas & Insights