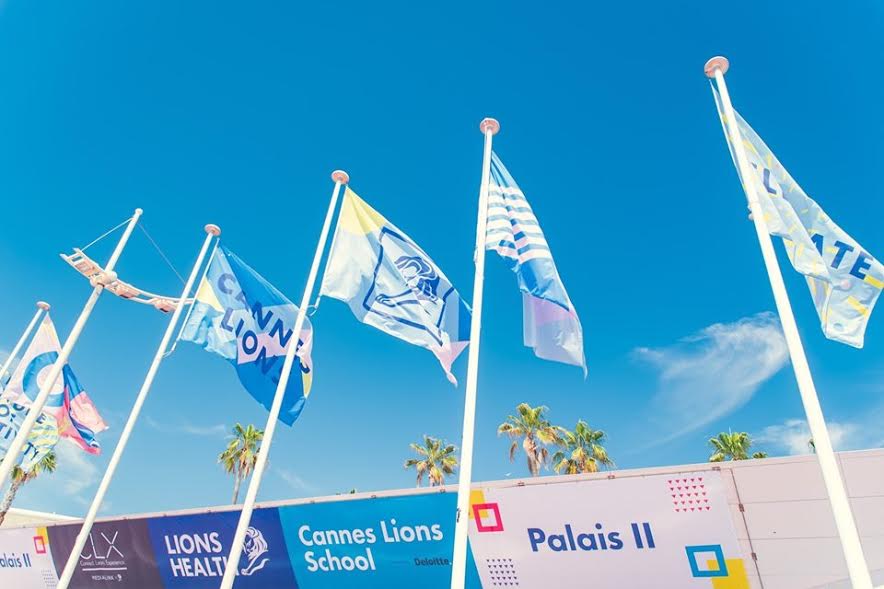 Vibrant and vital as ever, this year's Cannes Lions Festival was a marathon of daring ideas & insights set within a global marketplace ripe for making deals and connections. Known as the festival of creativity, Cannes is no longer just about creativity as a final product. The conversation has evolved to consume our entire business of advertising and media – and it's all centred on humanity and growth. 

The big buzzwords on the Carlton terrace for 2019 were most notably: purpose washing, story living, frictionless society, social consciousness, and unbiased leadership.

All the big names assumed their place on the Croisette, including tech giants Google, Facebook, YouTube, Twitter; golden-era TV champions such as NBCUniversal, ComCast, and Warner; and a myriad of upstart brands like Oatly, Tony CHocolonely and Bubly, who are already challenging the consumers' historical relationships with brands in their categories.
The belle époque hotel, The Carlton (once the setting of Hitchcock's classic, To Catch a Thief) remains the place to engage in quiet conversations with creatives and executives. The hotel's motto is "'live with the times and leave a mark on history," and there is no question that attendees of Cannes seek to do just that.

Read on to discover CMDC President Shannon Lewis's take on this remarkable festival, including the five most relevant themes for modern leaders, brands and businesses today. 


5 THEMES OF CANNES LIONS
THEME I: THE NEW CREATIVE CAPITAL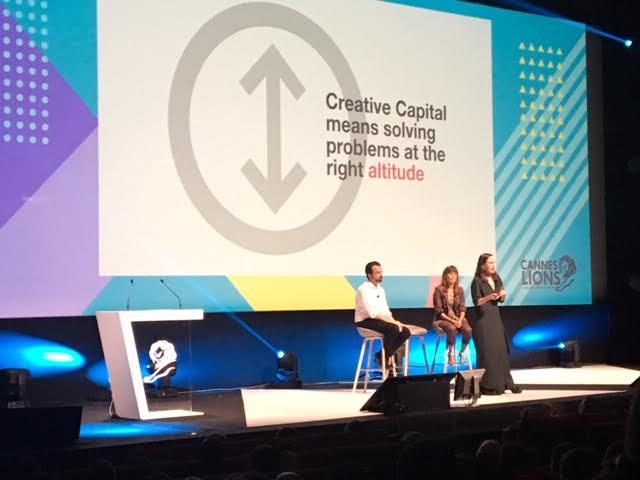 Poised as a new approach for growth and acceleration; R/GA and PHD challenged us to look beyond the brief to create new types of creative capital – 'the altitude.' This thinking is centered on finding new revenue streams, users and a future that you didn't have before. The reality is that the starting place for acceleration is recognizing where and when creativity retains the power to drive brands and deliver growth. The best example of this was R/GA's approach to a PepsiCo brief. They built a brave, bold, and brand new product vs. just developing another campaign. The white space was playful, flavorful, witty, relevant. Their new product, bubly sparkling water – no calories! no artificial ingredients! — is already adored by the tribe of Gen Zers. And the numbers prove it, from 0 to 5% share in market in only 4 weeks.
On day three of Cannes, we joined PHD and eatbigfish at Contagious villa for their launch of Overthrow II – 10 strategies from the new wave of challenger brands. Leading disruptors like Oatly, and Tony Choclonely debated on what it takes to be a true challenger brand. The insights, of course, were plentiful.

Common to many of these challengers today is the focus on effectiveness first vs. efficiency in order to drive optimal growth. Especially in our world of short-term strategic planning where savings make headlines, the successful marketing leaders behind challenger brands show us the unmistakable value of creativity to grow brands.
This shift of focus towards effective outcomes – not just on methods – is generating megawatts of energy and opportunity in our marketing and media community.

Confirming this shift, Malcolm Devoy, PHD EMEA's Chief Strategy Officer reported that "Creativity has played second fiddle in terms of headlines to tech & data. With challenger brands and beyond, creativity is taking a remarkable comeback. These challenger brands are so different in so many ways – different categories, different competitors, different brand characters, and yet they have some important things in common. These commonalities appear to be the ingredients behind challenger brand behaviours and their specific media behaviours that ultimately lead to their extraordinary growth stories."
The Work
The unanimous winner of the Effectiveness Grand Prix was declared as Carrefour's "Black Supermarket". The company bravely created an actual black market within their store that sold items technically illegal under current EU law. This bold, purposeful solution not only changed perceptions of 97% of local farmers' produce, but shifted policy and spawned new EU legislation. It was a bold move that paid off.
Media Matters
This new world of constant stimulation presents our media industry with tremendous opportunities. As a collective, our industry is known to take great pride in understanding data and human behaviour. To keep up with diversifying demand, media agencies take the lead by contributing more broadly to solve business problems. The message is obvious: There is no one-size-fits-all model. With more businesses and start-up organizations seeking clever solutions for a changing market, agencies are presented with an exciting, dynamic challenge. This expanding pool of possibilities, however, means there's only greater opportunity for more diverse ideas, skill sets, that will in turn fuel more impactful, effective brand experiences.
And with our next generation of rising leadership leaning in to this demand, agencies only need to look to them to see what's on the horizon. An example: The Globe and Mail's Canadian Young Lions Competition, of which CMDC is a proud program partner. The Young Lions this year showed absolute bravery presenting big bold ideas, on a global scale. Kudos to the Young Lions this year, you make Canada proud!
THEME II: RESPONSIBLE MEDIA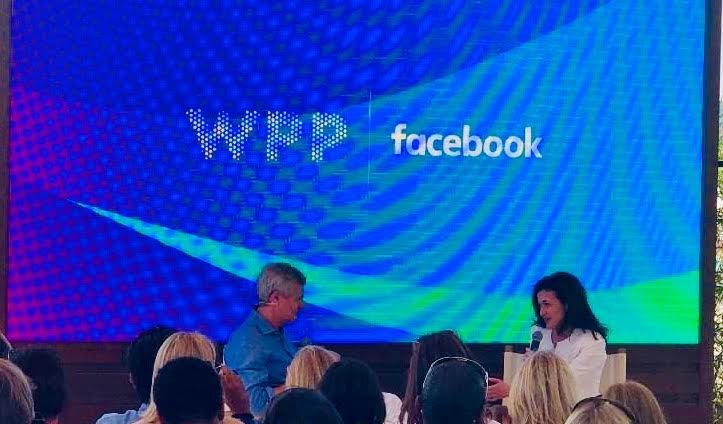 The CMO Growth Council gathered the biggest global brand leaders on one stage. Here, they shared their top priorities to move the industry forward. P&G's Marc Pritchard spearheaded the conversation on brand safety. At a WPP session announcing the creation of the Global Alliance for Responsible Media, he highlighted the coalition's purpose to align advertisers, agencies, platforms, and other industry associations on how to improve "digital safety." This certainly includes limiting the spread of 'fake news' and other harmful content.

This year wasn't only Gold Lion's glass of rosé. Companies were under direct fire with growing concerns on data ownership & privacy from powerful brand leaders. The most anticipated talk of the Palais was Bloomberg's Caroline Hyde interview of Facebook COO, Sheryl Sandberg. To no one's surprise, the conversation focused on rebuilding TRUST.
Sandberg appeared poised and charmingly humble – even acknowledging that there were oversights in the past, yet maintaining that we ALL, yes ALL must rewrite the rules of the internet. She reminded us that the first digital banner was designed in 1994, a necessary grounding in the whirlwind of the digital age. She touched favorably on, the EU's GDPR, as a good blueprint upon which to tighten online privacy and protect users' data. As we are ushered into a new phase of tech, with masses of data and control at our fingertips, Sandberg was supportive of this decision. Nevertheless, on the flip side, even with privacy concerns and alignment with policy makers, the tech giant announced its plans to launch a new global cryptocurrency in the fall of 2020, named Libra.


Media Matters
As media leaders, we are brand ambassadors on behalf of our clients and partners. As a neutral body of experts, we can also continue to advise our clients on new policies around brand safety. The discussions at Cannes were fruitful in this regard. Along with our global associations, brands and agencies – given that we all play different roles as businesses and citizens of society – we agreed ensuring brand safety is a high priority.

THEME III: AUDIO BOOM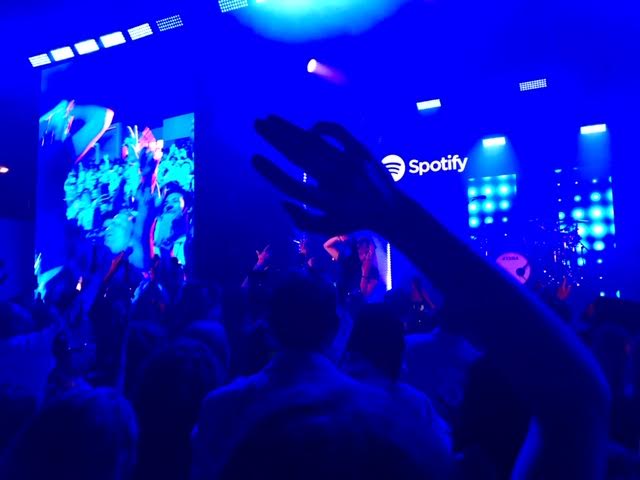 2019 is the year of Audio. Podcasts are at the helm of audio's resurgence, reaching new heights with extraordinary content experience. It's important to understand that this content is typically consumed most by educated, affluent, and youthful audiences. In fact, 1 in 3 adults listen to podcasts every month, with 78% responding positively to ads. Spotify's presence at Cannes Lions reinforced 'what's next' in culture & audio. Spotify founder, Daniel Ed, inspired by the history of Abbey Road studios remarked, "It's one of the few long-form storytelling platforms that we have in this era. It allows us to fill the need on issues that matter most, allowing so many voices to be heard."
New partnerships were also forged at the festival: Wondery, (largest independent podcast publisher), Stitcher: (largest podcast network), and iHeartRadio talked of scale and the popularity of shows including Oprah's Super Soul Conversations, Conan O'Brien Needs a Friend, Business Wars, and more.
As well, Spotify announced that it's joining Facebook on Libra. Their reasoning is to ensure that everyone has access to funds, with the vision of audiences connecting & paying artists directly. Can you imagine?

The Work
HBOs podcast via Alexa won a Grand Prix by taking users into the wonders of the Westworld experience. Created by 360i, it's an immersive, entertaining experience. And users keep coming back for more, with over 60 unique experiences available to cross the finish line. See here.
Media Matters
Voice is becoming the dominant interface. We know it has the power to create distinct brand storylines. As media leaders, we look at podcasts as an entirely unique ecosystem. Each podcast has its own brand guidelines, engagement, and content storylines. Authenticity wins, which equates to higher return on influence and investment.

THEME IV: PAY IT FORWARD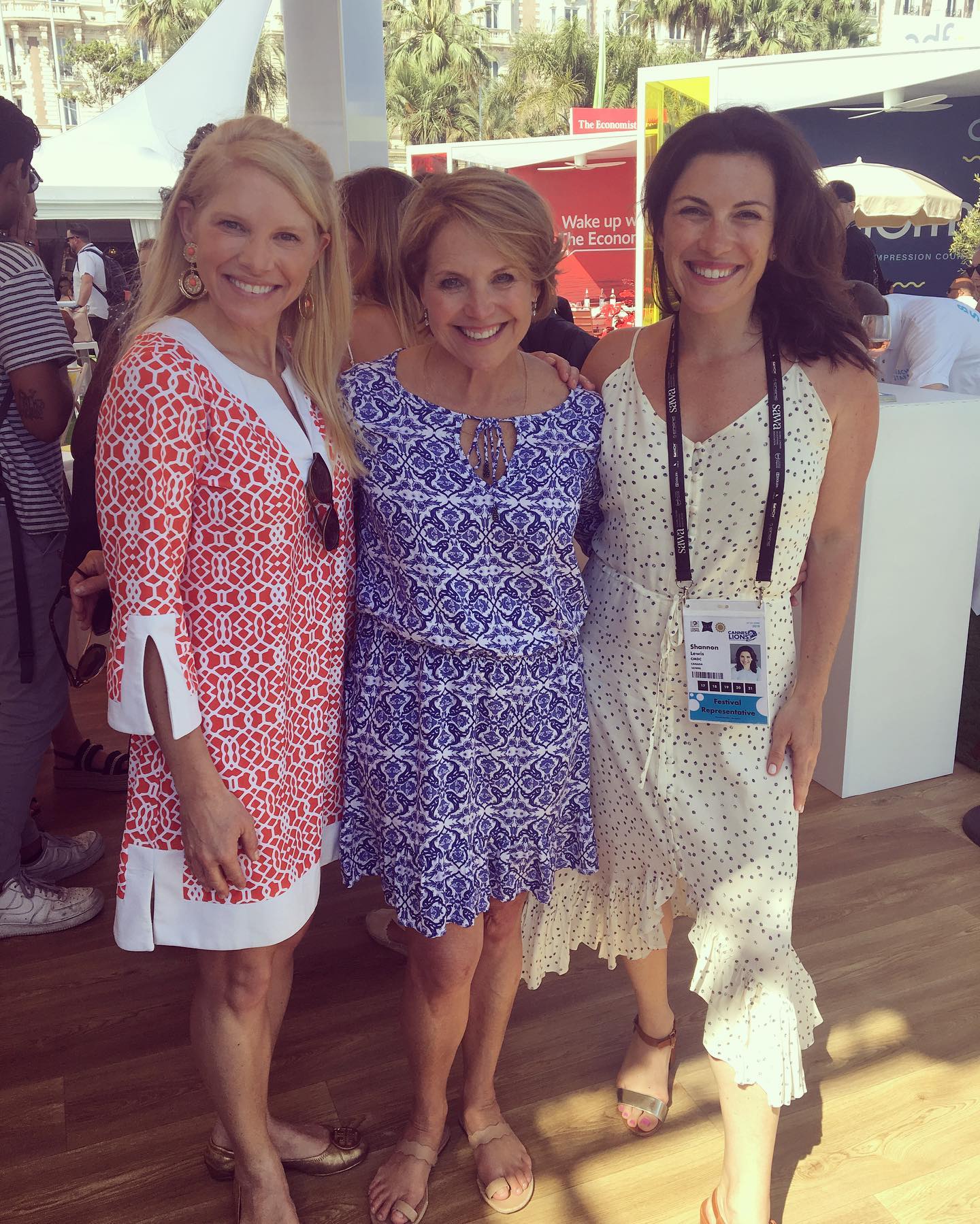 One of the clearest messages, was that female leaders dominated the stage at the Palais and in fringe talks. The key message: in order to activate change, women need to support women. As a female leader in media, this rings especially true to me. My experience has been undeniable. When we continue to support each other, brilliant things will happen. We really are better together.

#SEEHER and #SEEITBEIT is a movement that was created out of Cannes. It consolidated a group of exceptional women and supported them to become drivers of change. Shelley Zaillis, creator and fearless leader of The Female Quotient, led the conversation. Alongside, the outspoken Cindy Gallop reinforced the need for change.
The stats say that: 70% of women feel they do not see themselves reflected accurately in advertising. Yet, women influence more than 85% of all purchasing decisions in the household. Both Zaillis and Gallop are on a mission to eradicate stereotypes and biases in the creative process and leadership of advertising. If we work collectively together, this is destined to result in empathetic and more relevant creative solutions.

At the FQ lounge, leaders 'leaned-in' to conversations on diversity and inclusion to transforming media through equality. Michael Roth, CEO IPG, spoke at FQ with the CTA, "Turn intention into impact with powerful media that's inclusive for all. Together, we can change culture and equality."

Linda Yaccarino, Chairman of Advertising and Partnerships at NBCUniversal, expressed, "Mentorship is not a one-way street — it can come from up, down and all around." Her approach is mentorship in-the-moment, learning real-time what the next generation's interests are, their struggles and all, with empathy top-of-mind."

The Work
A campaign from Sweden's Forsman & Bodenfors raised awareness about a gender bias in road safety. They shone a light on how women are more likely to die in an accident because crash test dummies are primarily male. This deservedly earned a Grand Prix in creative strategy for Volvo. See here.

Media Matters
As an industry, we must continue to champion and support women of all levels. We must give them the opportunities they deserve and create a fair and consistent procurement process.

THEME V: THE HUMAN AGENDA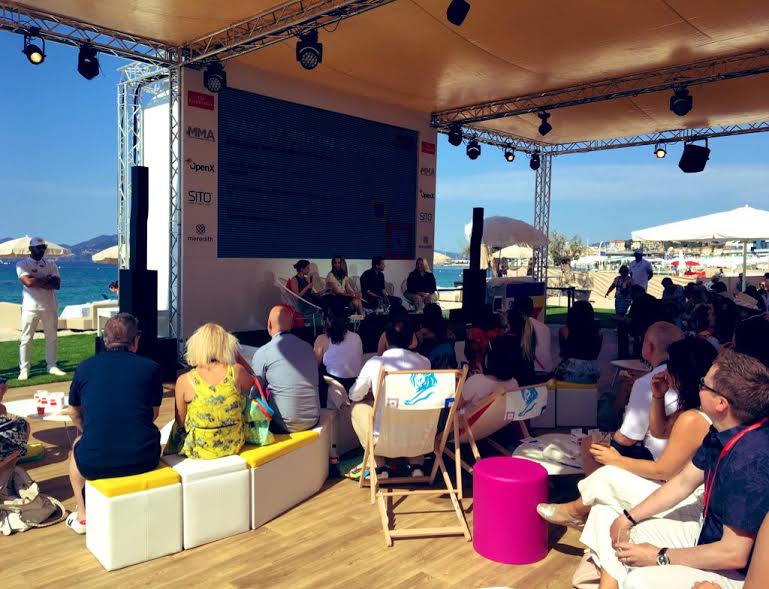 Advertisers are putting faces to their work. As Humanity and Empathy remains stronger-themed than ever before. On the agenda of every marketer today, is the understanding of the intersection of humanity and advanced tech. And soon it will be by superintelligence.

Brand activism has replaced brand purpose. It is not a campaign; it traditionally sat close to corporate communications and policy. Now, CEOs and CMOs alike are talking about a company's stand on societal issues from gender inequality to social injustice. The need to stay ahead of any issue is critical – and it must be performed with speed and authenticity. Customers can see through messaging called 'woke-washing', when brands run purpose-driven campaign, but don't take any action.
The 'Wake-up' with the Economist sessions shed light on this from many marketers' lenses. "For 2019 we need to 'Wake-up' for Purposeful Brands and put action behind this. Consumers want to see brands that are walking the talk. At the same time, we need to understand and accelerate the journey to unstereotype the content." – Aline Santos, EVP Global Marketing Officer, Unilever. We all know Nike is at the forefront of its purpose, with 'Dream Crazy' campaign featuring Colin Kaepernick that won the Grand Prix Lion at Cannes, while increasing sales 34%.
The Work
Our home-grown agency FCB and Initiative won a Grand Prix for its thought provoking campaign, flipping the stereotypical messaging in the travel industry. The words 'Go back to Africa' appear every three minutes on social media. FCB Six found that 70% of their target audience had been the recipient of the term. Black & Abroad, a travel company along with FCB and Initiative stripped the perceived power this using the phrase and created an impactful campaign harnessing data to change human perceptions. See here.

Media Matters
The biggest takeaway: brands must maintain a purposeful position to avoid failure. There is a new definition of winning that is based on the purpose-focused outcomes, this will be a key enabler of scaling impact, creating a sustainable business and most importantly regaining trust. As media leaders, our teams are at the pulse of human behaviour – understanding the science of the why and what. That ultimately drives purpose, and it's important for brands to own this; even in times of crisis.
Au Revoir Cannes

Our key Cannes take-away: Creativity in advertising still matters, and it's become broader and more pervasive than ever. The conversation has evolved to consume our entire business of advertising and media – and it's all centered on humanity & growth.

What an inspiring week. Thank you to The Globe and Mail Cannes Lions Committee that continues to put Canada on the map for creativity, and actively encourages the next generation of talent marketing, media and creative with the Young Lions Program.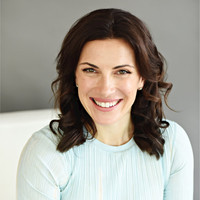 Shannon Lewis is the President of CMDC and member of the Canadian Cannes Advisory Board.
Cannes Lions, Marketing Insights
See all Ideas & Insights