By Dustin Rideout, Chief Strategy Officer, Juniper Park\TBWA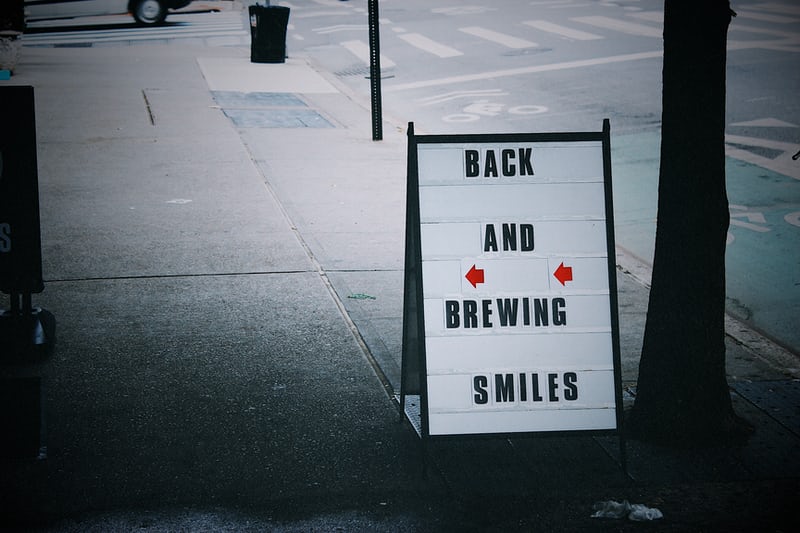 The emergence of COVID-19 required brands to move quickly in response to immediate challenges impacting their business. While this state is due to remain for a while longer, it's essential for brands to map further ahead, especially as the economy begins to slowly reopen. We define this road map in terms of distinct Recovery and Revival Phases.
People have adopted the mantra of "unprecedented uncertainty" to describe our current social, cultural and economic climate. But, to help businesses navigate their way through to revival, we need to shift our focus from the hopelessness of the situation and, instead, take inspiration from optimistic parts of the human psyche.
We have identified eight cultural values that brands can leverage in their strategies to bounce back. The first four focus on the "Recover" Phase:
Come Together: While we know it in theory, only in a crisis do we learn how much we really need each other. From communities to corporations, even the biggest among us get by with a little help from our friends. Ask yourself, where is your brand struggling – or succeeding – and how could this be improved by collaborating?
Elevated Homebodies: Simple pleasures and the rituals of home – from bath time to baking – have become a gateway to self-reflection and self-care as we have settled into new home life. How can your brand help give people a brief reprieve and distraction from their new, increasingly monotonous, day-to-day?
Solo Social: As we spend more time alone together, craving the connections we once had, we're becoming more creative with our newfound social lives. As "generation lockdown" re-calibrates, people are adjusting to new social routines with lo-fi and hi-fi solutions. How can your brand help connect people over new and emerging shared passions?
Kooky Coping: North American's independent roots and humorous sensibilities are alive and well during times of crisis. From politico memes to isolation dramatization, people find solace in collective comedic relief. In the tide of the constant Covid-19 news cycle, is your current brand tone still worth listening to?
As we move from the "Recover" to the "Revival" Phase, brands will be forced to leave limitations behind in order to rebuild, deciding on what to keep or discard. The next four emerging values center on the revival of communities and consumer mindset:
Open Source Generosity: Ideas are now shared not saved. People are working together for the common good and being generous beyond their means. The power of a shared idea is being realized and advertisers are beginning to follow suit. Is your brand reserving budget for moonshot ideas that prove your purpose and give back to communities?
Collective Compassion: The empathy age is over. We're tired of feeling sorry for ourselves and are ready to act on behalf of the collective. This period of time has forced corporations to put their utility and purpose under the microscope to prove their compassionate side. How can your brand find ways to expand its capacity for compassion?
Cautious Liberation: As we prepare for a return to sociability, experience-focused industries must brace themselves for a surge. Lockdown has created pent up social demand that will drive people to re-prioritize experiences over things. What's your brand doing to emphasize safety and security to reassure uneasy customers post-lockdown?
Frugal Futures: Cautionary spenders will become the norm, as the virus exposes the instability of big business and financial structures. People will recognize that wasteful materialism and ostentatious lifestyles are not sustainable. Is your brand resisting the temptation to prioritize short-term sales, over brand building that secures long-term success?
Understanding and assessing these emerging cultural values, and their potential impact on your brand, will help you identify new needs to serve, defend your core, differentiate your product offering, and build your reputation.
To learn more about the cultural values that will shape the next phases of the crisis, and review specific examples, download our Navigating Through Revival guide here.
---
Juniper Park\TBWA is a member of the Institute of Communication Agencies. Report on Marketing is where leading Canadian agencies showcase their insights, cutting-edge research and client successes. The Report on Marketing provides a valuable source of thought leadership for Canadian marketers to draw inspiration from. Find more articles like this at the Report on Marketing.
See all Ideas & Insights