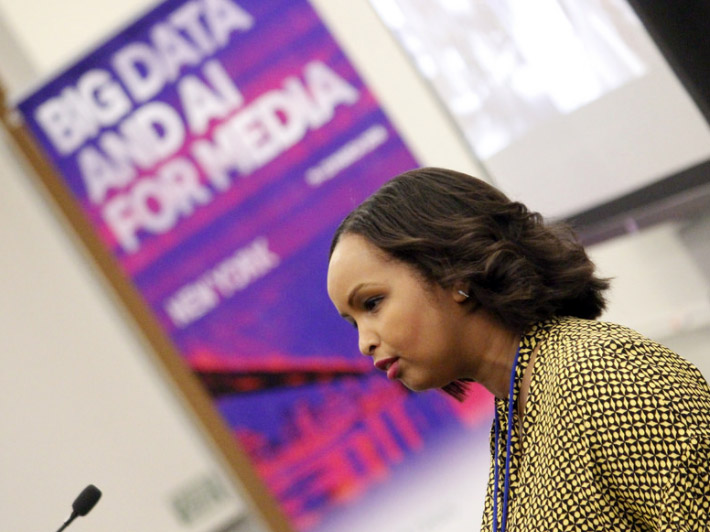 I had the pleasure of representing The Globe and Mail while presenting a session and participating on a panel at The Big Data & AI conference in NY last week.
The conference revolved around Big Data strategies, and leveraging data analytics to engage audiences, grow subscriptions and ad revenue. Here are my observations from the conversation:
An engaged audience = A valuable audience
First came data. Then came 'big data'. With data powering the information revolution – big data is becoming enormous. So enormous in fact that most large companies have whole teams devoted to data in one way or another.  While many companies continue to operate in siloed groups, the NY Times has restructured to focus on a centralized center of excellence (including Data Analytics Platforms, Data Science, Advertising Analytics, Customer Data Insights and Data Governance), all under one SVP.
Regardless of structure, however, there was a universal agreement that being open, and providing data to support and inform departments drives better communication and adoption of using data. Crucially, a data-driven culture enables innovation.
Some recurring themes, centered around the following;
Data is Empowering: From Watson as the technology that empowers IBM customers to do more with data, to data teams empowering their colleagues in matrixed editorial/commercial organizations such as NY Times, CondeNast, CNN, SCM – and The Globe! – to name a few. Data empowers people to make better decisions and better decisions result in more efficient businesses.

Speaking of IBM, did you know that the Toronto Raptors used a Personality Insights API to optimize their draft and roster picks?

Meanwhile at The Washington Post, data is driving product innovation (and award wins!) for the ARC suite of publishing tools from Heliograf and HelioVideo to Atlas and Story Highlights.  Last year, The Globe became the first Canadian publisher to use ARC as we redesigned our digital platforms.

Personalization: Thanks to the sheer volume of data being collected, companies now know more and more about their users, and their behaviors. Enabling personalization in some cases at incredible detail. But small steps are being taken by most to test and learn how personalization can be maximized for both editorial and commercial purposes without alienating readers.
People not Devices: People based marketing  (1×1) is what most advertisers want, but for most companies who don't force users to be logged in to use their product, it's often challenge. It's why growing registration and subscriptions is so imperative to all publishers to compete against the Facebook's of the world.
Value <> Privacy:  For the most part people understand there is a tradeoff between consumers having a heightened awareness of the value of their data and what levels of privacy they are prepared to give up – and now magnified by the recent Facebook/Cambridge Analytica scandal. Could your digital ID became as important as your SIN? Imagine a world where individuals owned — and sold — their own data (facilitated easily by blockchains?) This may change the playing field for users, publishers and marketers alike. But, this approach may also widen the rich vs poor divide, as higher wealth individuals earn more from their data due to their higher propensity to spend.
For most in attendance – including us at The Globe – data is an essential component for key decisions around; what topics to cover, to what depth, and on which platforms; how to acquire and retain subscribers by understanding behaviours and key triggers for conversion/churn. Vitally, this deeper understanding of owned or partner data is also helping advertisers target more of the right people, by understanding how audience behaviours and intent to buy ebb and flow within the publishing environment.
While the conference clearly focused on media innovation, marketers can take encouragement that they'll increasingly be able to access engaged readers in powerful data-driven ways.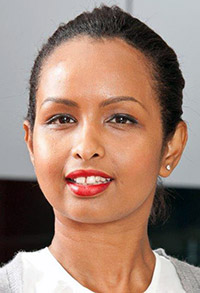 Hibo Ali Griffin
Director, Data Optimization | Digital Advertising
HGriffin@globeandmail.com
The Globe and Mail
Audience Insights, Product News
See all Ideas & Insights