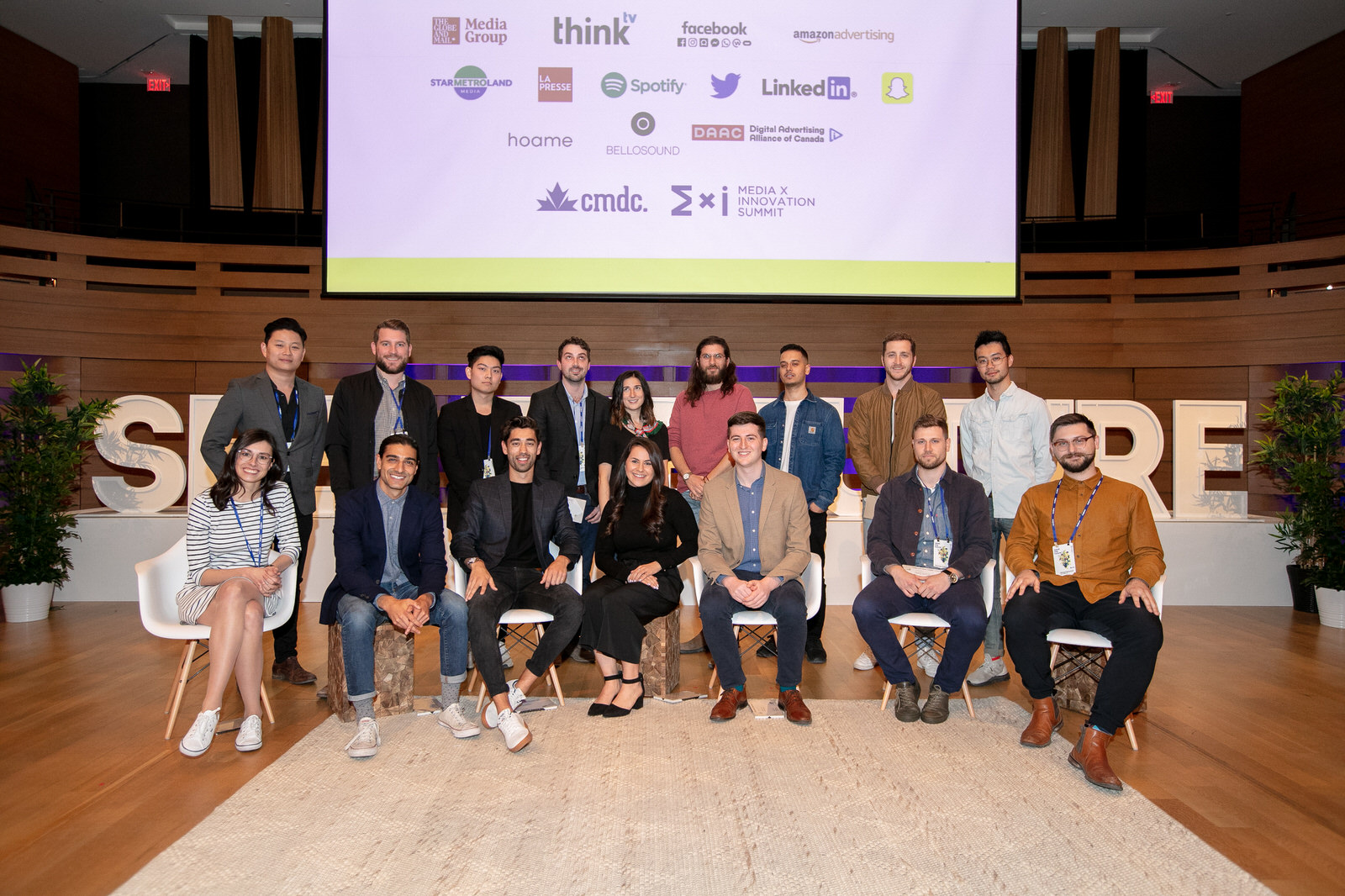 On April 24th, 2019 at the CMDC Media x Innovation Summit, we announced the winners from our Canadian Young Lions Competitions. This year we saw a record high with 410 teams! Vying for the chance to compete at the global Young Lions Competitions in Cannes. The non-profits that were selected this year were Climate Action Network and Kids Help Phone.
The briefs for Print, Film and Digital focused on Climate Action Network, which is Canada's largest civil society network pushing for meaningful action on climate change, and it is the first and oldest Climate Action Network regional node in the world. In 2019, they celebrate their 30th year as a global leader in the fight against climate change. These categories were tasked with raising awareness among Canadian voters to take action and to encourage their political leaders to put climate change at the top of their priority list.
The briefs for the Media and Marketers categories focused on the charity Kids Help Phone, which is also celebrating their 30th anniversary this year. Marketers were challenged to invent a big idea (product, service or proposition) for their company's brand objective and for the strategic objectives of Kids Help Phone. For Media, they were tasked to grow the charity's youth interactions by 2021 by focusing on Kids Help Phone's five priorities. There were some great pieces of work submitted, see below for the most notable and the winning teams work.
As Canada's only official representative, The Globe and Mail sponsors each winning Gold team to attend the Cannes Lions Festival of Creativity, and represent Canada in the Young Lions Competitions, June 17-21.
Everyone at The Globe and Mail would like to extend big congratulations to all the young creative and strategic thinkers who participated and made the competitions a great success.
We also wish to thank our judges who took time out of their busy schedules- we couldn't have done it without their invaluable insight and contributions.
Congratulations to everyone who entered the 2019 competitions!
Print
Gold
Justin Luu, Art director, Taxi
Lorne Heller, Copywriter, Taxi
Silver
Oskars Trinitis, Art Director, Grey Canada
Cory Hansen, Copywriter, Grey Canada
Bronze
Sébastien Forget, Copywriter, Cossette
Renaud Belles-Isles, Designer, Cossette
Digital
Gold
Jordan Gladman, Art Director, Anomaly
Alex Boland, Designer, Sid Lee
Silver
Sammy Lo, Art Director, Sid Lee
Emma O'Neill, Content Creator, Sid Lee
Bronze
Corey Way, Creative Director, Abacus
Ryan Dawson, Art Director, Abacus
Film
Gold
Michael Romaniuk, Art Director, Zulu Alpha Kilo
Thomas Zukowski, Copywriter, TrackTribalDDB
Silver
Emily Ferraro, Copywriter, Anomaly
Mat Cruz, Art Director, Anomaly
Media
Gold
Alessia Grosso, Media Manager, Cossette Media
Robert Ebach, Programmatic Strategist, Jungle Media
Silver
Antoine Nguyen, Media Strategist, Touché!
Anne-Sophie Vachon, Strategist Touché!
Bronze
Laura Donaldson, Director Marketing Services, Mindshare Canada
Kenon Mak, Senior Manager, Digital Investment, Mindshare Canada
Marketers
Gold
Christian Alaimo, Marketing Manager, PepsiCo Canada
Jacob MacDonald, Marketing Manager, PepsiCo Canada
Silver
Alexander Levy, Assistant Marketing Manager, PepsiCo Canada
Alannah Lipsey, Associate Marketing Manager, Innovation, PepsiCo Canada
Bronze
Kevin Degruijter, Brand Manager, Bud Light, Labatt Breweries of Canada
Alyssa Sudac, Senior Marketing Communications Manager, TELUS
You can see all the winning work on our competition website.
Cannes Lions, Marketing Insights
See all Ideas & Insights