In 2006, Tarana Burke wrote down the words "Me Too" in her journal. Those words captured the movement she was destined to create: Empowerment through empathy among women of colour who have been sexually abused. In 2017, Tarana woke up to a viral uprising. In less than 24 hours, over 12 million people had responded to a social post declaring #metoo.
In this behind-the-scenes chat, Tarana Burke, activist, author, and founder of the 'me too' movement, and Susan Credle, global chair & global chief creative officer of FCB discuss the movement's beginnings, the challenges over the last five years, the future of 'me too', and how brands can contribute in a meaningful way to the issue of social justice.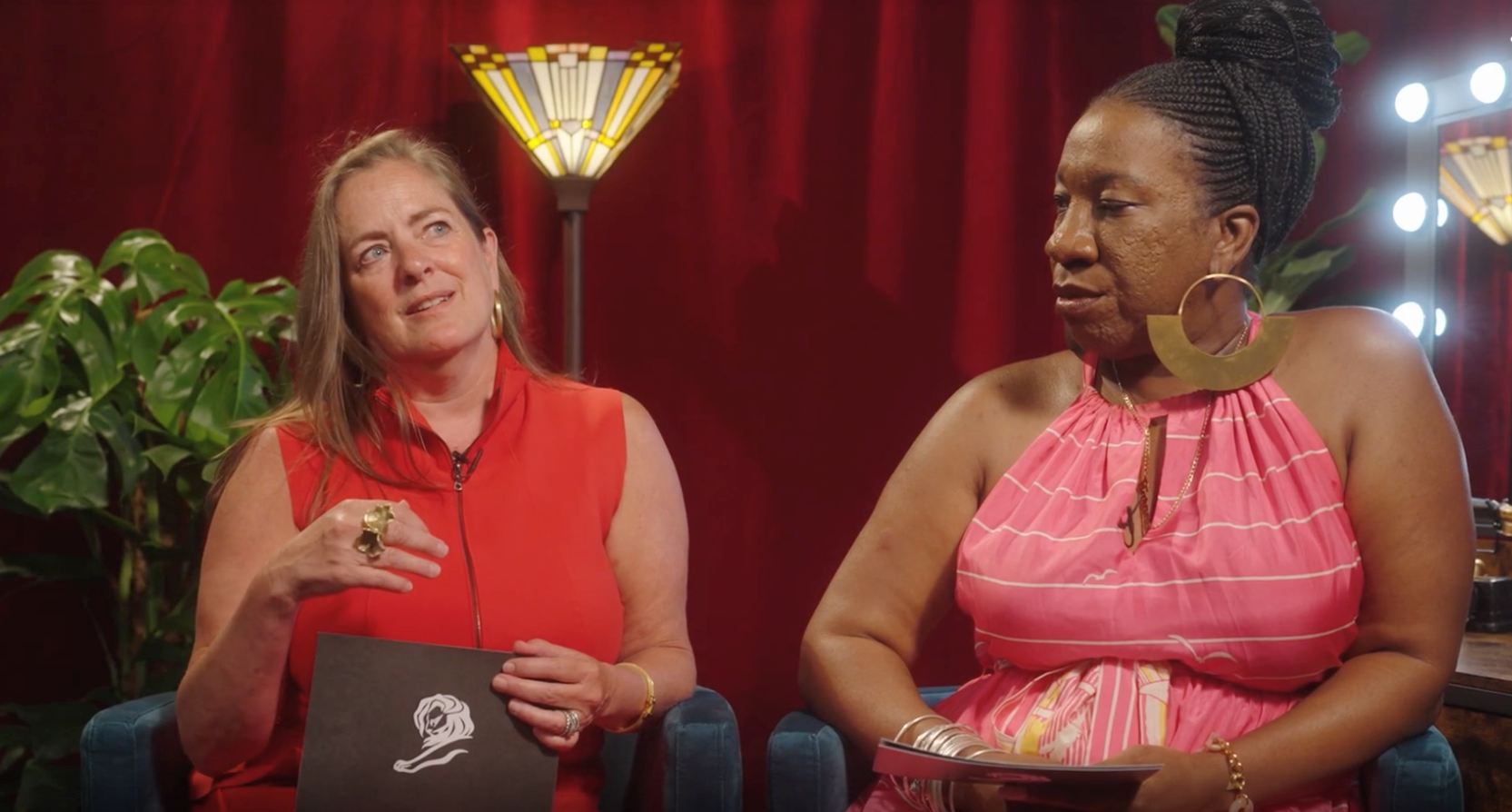 What message do you want the audience to hear and act on from your talk?
Tarana Burke: We want marketers and brands take action on reshaping the narrative on MeToo. We want people to tell a different, bigger and more accurate story. We want people to reimagine safety and think about this as a movement that's about healing and action to end sexual violence.
 What's one thing the industry should really worry about now?
Susan Credle: The industry should worry about the value of creativity. We talk about the importance of storytelling and what creativity can in a moment and what it can do do over the long term. That's beautiful and nobody argues. But brands don't want to pay for it. And sadly, if we don't value it from an economic standpoint we will not be able to afford the talent that will tell the best stories in our industry. Understanding the value of great creative is of the utmost importance.
What is the biggest challenge facing the MeToo movement in the next two years?
Tarana: We're coming up on the fifth anniversary of the hashtag going viral. When you have major anniversaries, there's usually a major slump in interest. We're challenged with changing the narrative so people know this is a proactive movement and should be involved in and making them understand that there will be a lot more cases, scandals but that's not the heart of the movement.
What are the conditions for the prevailing issues to become a movement?
Credle: When something affects us all. Even if you weren't a survivor or a victim, you're going to have a survivor or victim in your life. When you can find meaning in an issue that affects more than a small amount of people.
In 2018, Tarana said: I stay grounded in my joy as opposed to my trauma and that is how I stay on my healing journey. What role can joy play in continuing the growth of the 'me too' movement?
Tarana: Joy is at the centre of our movement because inherently in healing there is joy. One of the elements of your healing journey in trying to claim your joy. We see survivors depicted in movies and in TV shows. It's always this sad story or the woman is so angry and wants revenge and we don't see accurate depictions. There's a lot of joy in survival because there has to be. It's a big part in how we heal and take action.
As the official Canadian representative of Cannes Lions, the world's most prestigious and coveted advertising and marketing awards, The Globe and Mail will provide insights, ideas, and takeaways from panels and keynotes over the next five days.
Follow Globe Media Group on Instagram, LinkedIn, and Twitter to stay in the know.
See all Ideas & Insights