TRUST THE SOURCE. BELIEVE THE MESSAGE.
Where you place your message is just as important as what you have to say. It can ensure that the right audience sees it, and more importantly, that they believe it.
At Globe Media Group, we know context matters, because journalism matters.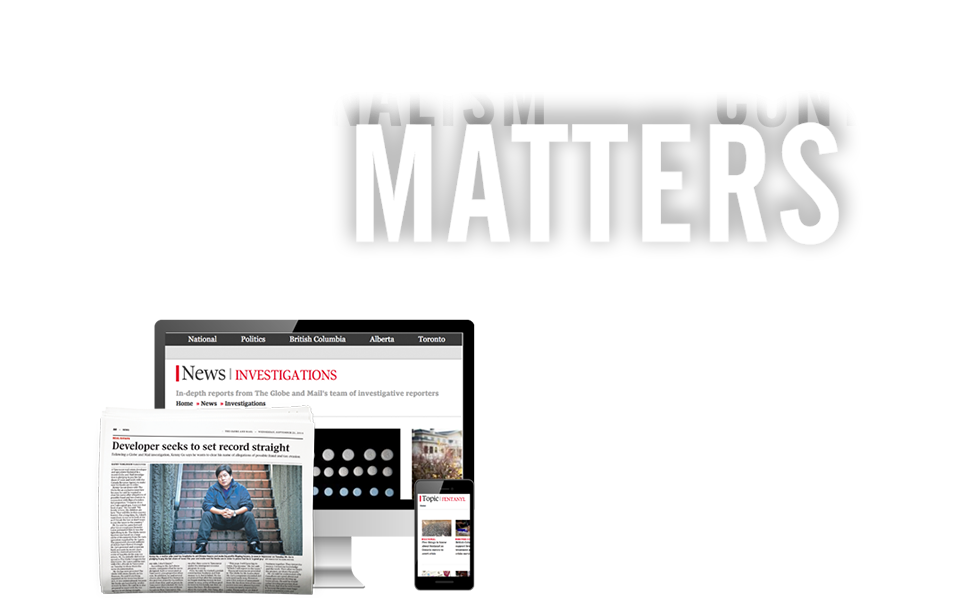 The Globe's journalism has never been:
MORE IMPACTFUL
MORE FOCUSED,
OR MORE URGENT.
Our commitment and investment in the future of journalism:
Canada's most awarded newsroom
Expanding US bureaus in New York, D.C and now California.
Our award-winning journalists delve into some of Canada's most pressing issues and the world's most impactful stories, including:
The fentanyl epidemic
Soldiers battling the effects of PTSD
Ottawa's defence of cancer-causing asbestos
Medical marijuana
The Syrian refugee crisis
The Globe and Mail and Globe Magazines, including Report on Business, offer quality journalism and engaging content that span demographics, making them the ideal showcase to reach your audience.
Find out more about why you should advertise in The Globe newspaper and magazines.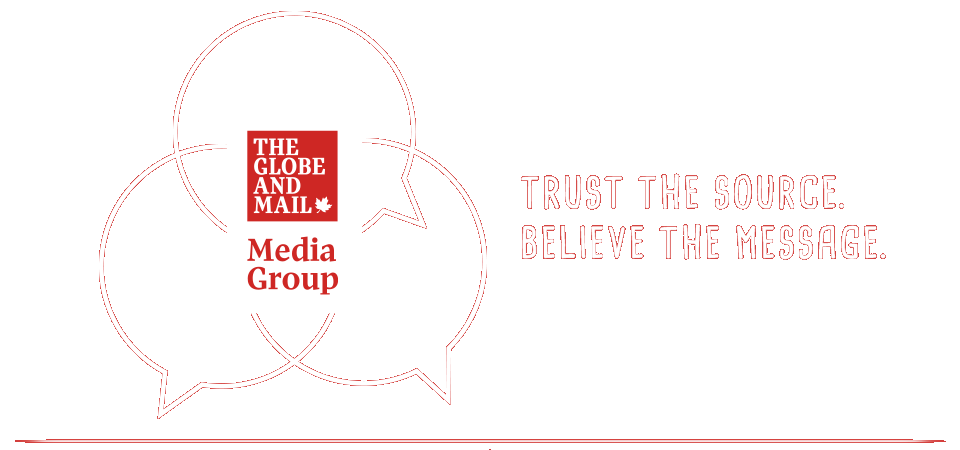 Independent research shows that advertisers benefit from aligning their brands with quality journalism.
The environment in which you choose to advertise can impact your brand perception by +/-30%†
Get the Context Matters white paper.
Share your brand's message with 17 million Canadians* each month.

Globe Alliance gives you access to trusted websites, each respected leaders in their fields. Find out more about our leading digital properties.