Throughout the pandemic, and around the world, there has been a resurgence in the value of news and journalism as a vital resource for information and insight. As Covid-19 has reemphasized the importance of trusted journalism for audiences, what are the benefits to brands for delivering messaging to audiences within news environments?
In December 2020, News Media Canada released the results of a Totum research study that highlighted how ads in printed newspapers are the most trusted compared to any other format, and advertising in news media websites represent the most trusted digital format.
A new study from the Australian publisher's group, ThinkNewsBrands, provides insights into the impact that advertising in print and digital news has along the path to purchase. Both the study and an in-depth series of interviews with leading CMOs prove the business benefits of connecting with audiences in relevant contextual news environments, and underscore why news is essential for a highly effective marketing strategy.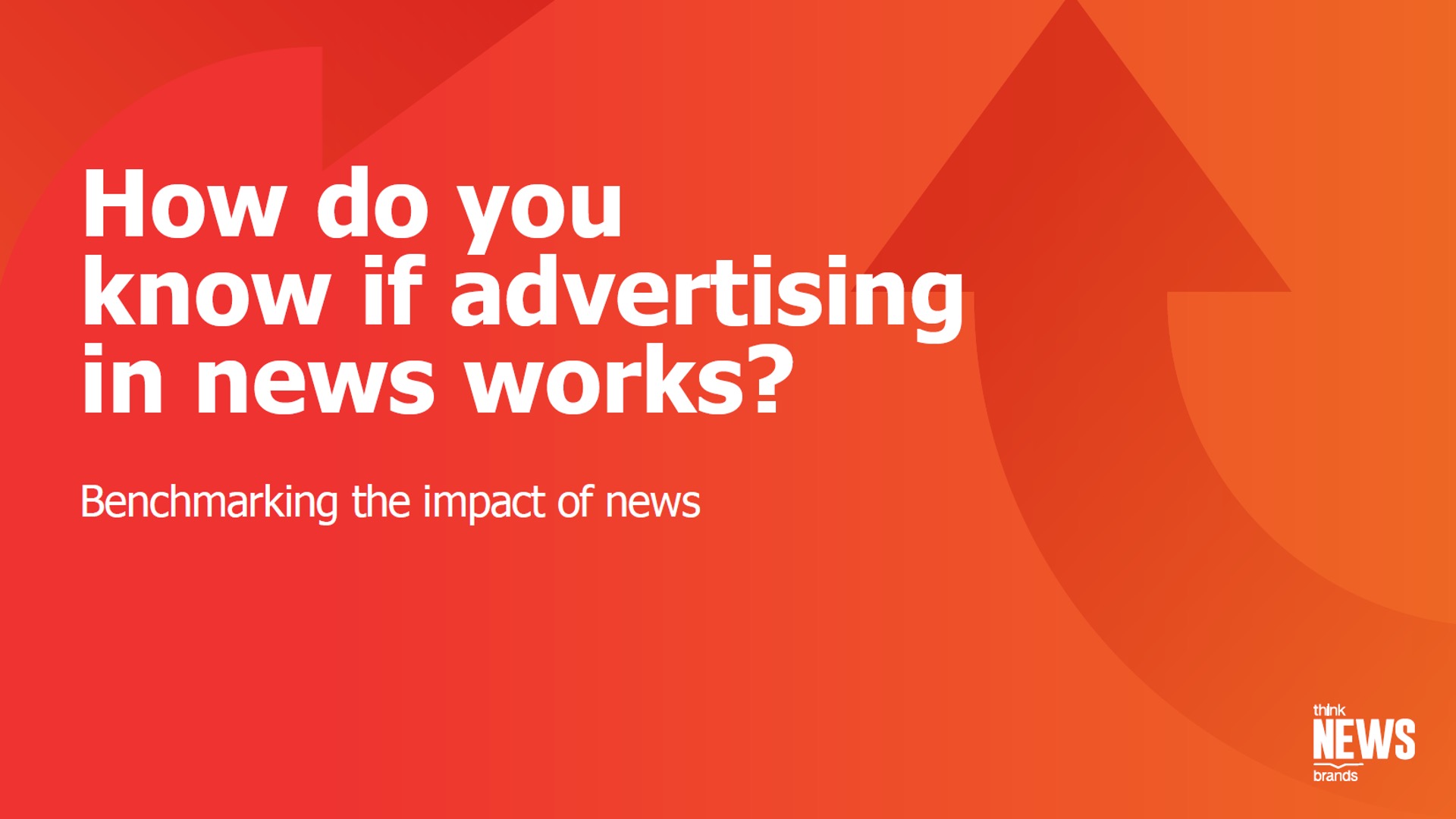 Measuring key metrics across short- and long-term memory (unprompted/prompted recall and recognition), as well as brand lift, the study emphasizes that:
Strong memory retention of news advertising delivers immediate business impact, with news among the best for short-term ROI: 57% better than radio, 20% better than search and 10% above social
Ads in news (print and digital) generates 3.5x greater brand lift than run of the internet
Ads in news (print and digital) are 2.2x better remembered than run of the internet
National and Metro print newspaper ads yield 8.5x greater unprompted recall than run of the internet
Ads in newspapers outperform Facebook by up to 4x for unprompted recall
Ads in news (print and digital video) is 2x more effective than Facebook for unprompted recall
Access the full study from the ThinkNewsBrands site.
See all Ideas & Insights