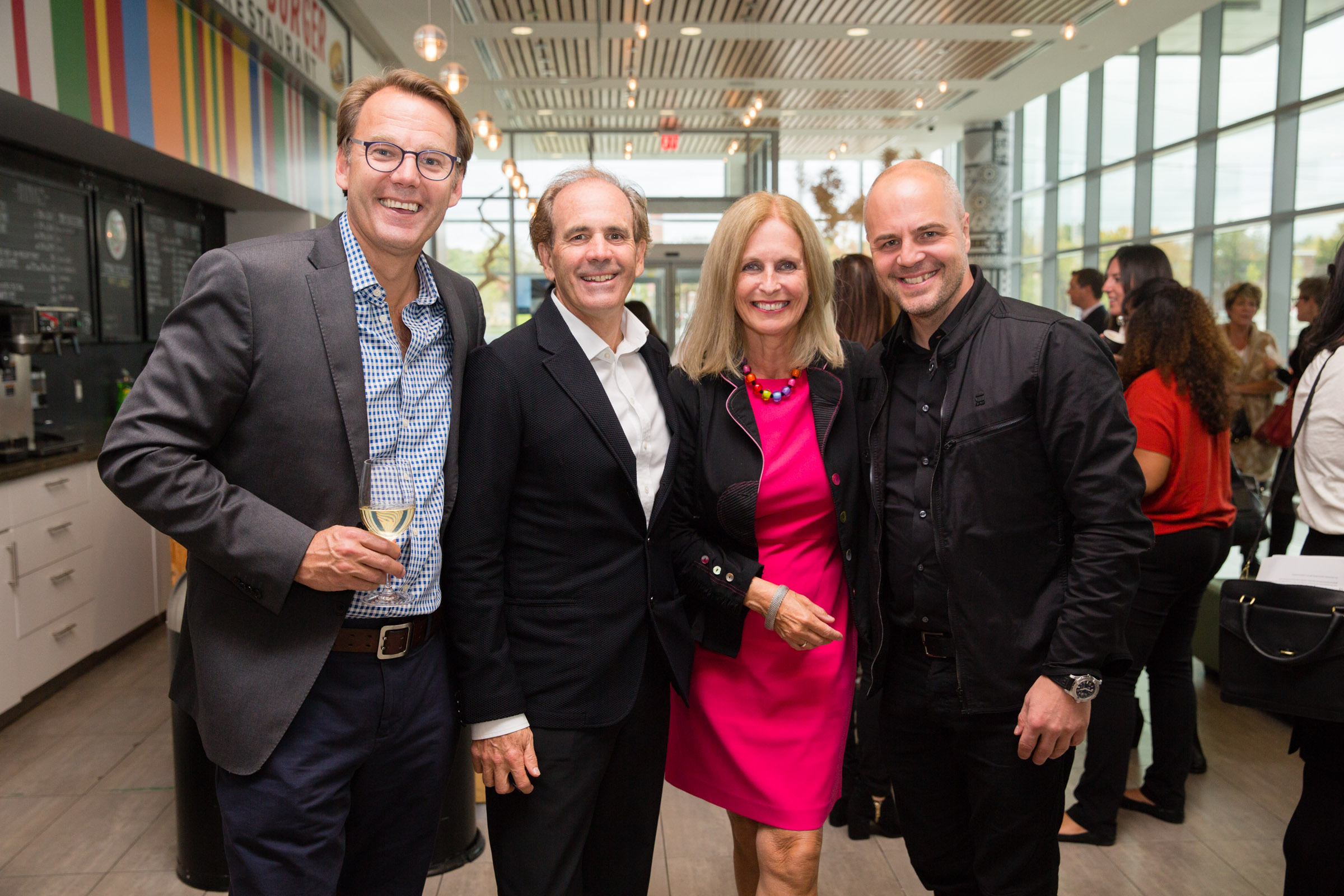 On October 13, 2015, The Globe and Mail hosted its inaugural Best of Cannes event, celebrating Canadian creativity in marketing. The invite-only, thought-leadership presentation and awards ceremony welcomed over 75 agency presidents, senior marketers and notable leaders in the marketing and advertising space. Held at the Ada Slaight Hall in Daniels Spectrum, the lively event brought together the community that surrounds the Cannes Lions Festival of Creativity for an afternoon of panel discussions and presentations themed around the topic of 'Canada on the World Stage'.
Following the sessions, Andrew Saunders, Chief Revenue Officer at The Globe and Mail and chair of the Canadian Cannes Advisory Board, took the stage to share key highlights and statistics from this year's Canadian Cannes showing, including:
Canada ranked number 8 out of 94 countries in terms of awards
Registered Canadian delegates increased from 216 to 277 year over year
Entries increased from 998 to 1,024 year over year
Young Lions/Young Marketers entries increased from 250 to 287
Stronger category representation on Direct and Radio
Highest number of Canadian Cannes Judges to date
Total number of awards–best ever!
The presentation portion closed with a special ceremony to honour the Canadian talent that brought home 43 Cannes Lions—Canada's best showing to date! A celebratory, networking reception followed in the Artscape Lounge.
Presentation panels and speakers included:
Best of Cannes Jurors' Panel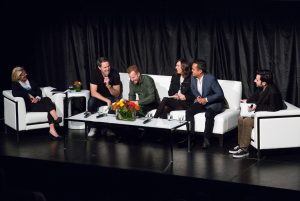 Moderated by Josh Kolm, Reporter, Strategy
At Cannes this year, 43 Lions were awarded to Canada, the country's biggest ever haul from the festival. But what made this year so special, and how can agencies here ensure success in the years to come? Judges past and present will use their experience evaluating the best creative work in the world to give us a peek inside the jury room to see what trends and opportunities will shortly become abundant, and to present the global work they believe has set the bar for the industry going forward (and how the work currently coming out of Canada measures up).
Panelists:
• Patrick Scissons, Chief Creative Officer, Grey (Cyber Jury, 2015)
• Denise Rossetto, Partner and ECD, BBDO (Health Jury, 2015)
• Penny Stevens, President, Media Experts (Media Jury, 2015)
• Michael Joffe, Brand Activation Lead, Google (Branded Content Jury, 2015)
• Roehl Sanchez, CCO, Bimm (Direct Jury, 2014)
What It Takes to Win: Marketers' Panel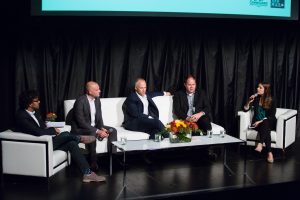 Moderated by: Susan Krashinsky, Advertising and Marketing Reporter, The Globe and Mail
What's the role of the marketer in stimulating creativity? In this engaging panel discussion, Canada's top marketers share insights into the processes required to build great original work that gets noticed in Canada and abroad. Taking a realistic look into what it takes to win, the panel will also address agency relationships and overcoming false starts and rejection in the pursuit of a shared creative vision.
Panelists:
• Mark Childs, Chief Marketing Officer, Samsung Canada
• Corey Evans, Manager, Sponsorship, Community Investment & Experiential Marketing, Westjet
• Jason Doolan, Director of Marketing, General Mills
• Aaron Starkman, Partner, Creative Director, Rethink
Canada on the World Stage – In Conversation with Judy John and David Moore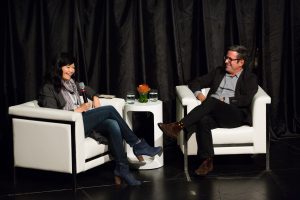 #LikeAGirl took the world by storm in 2014 and swept the 2015 Cannes Lions Festival with a simple message that reevaluates and reshapes female stereotypes. Now sitting at almost 60 million views on YouTube and an Emmy award later, we spotlight the importance of the campaign, and the impact it has made in putting Canada on the world stage. In this exciting session, Judy John will be interviewed by David Moore, long-time colleague and former President and CEO of Leo Burnett Toronto, about the significance of #LikeAGirl and the creative leadership and ideas that can come out of Canada.
To see all of the event photos, visit the Globe Media Group Facebook page.
See all Ideas & Insights