With the great majority of professionals continuing to work from home, we've moved the distribution date for Report on Business magazine from Fridays to Saturdays.
This change begins with October's Top Growing Companies issue, with print and Globe2Go delivery on Saturday, September 26. Digital content will continue to be posted in our site on the Friday before the print delivery.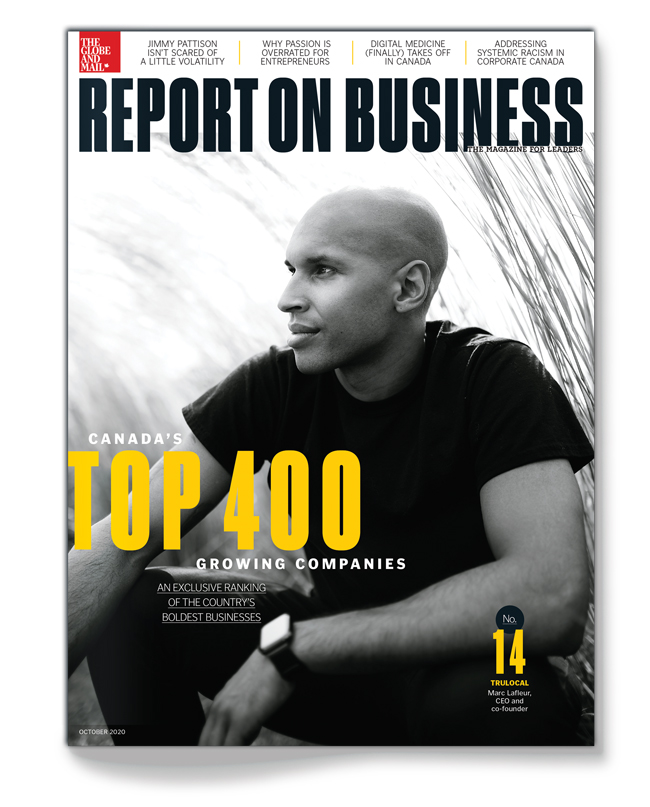 This is fantastic news for our readers, who gain access to print issues instead of relying on reading the magazine at the office, and advertisers, who gain both a big increase in distribution and readership.
Our Saturday paper has 2x more readers than on an average weekday (reaching 1.7 million vs 857,000 people), giving the magazine the potential to attract much higher readership.
Already an industry-leading strength, your reach to all key demos is also significantly increased:
MOPEs (+94%)
Business Purchase Influencers (+89%)
Business Decision Makers (+87%)
HHI $100K+ (+74%)
Vividata: Spring 2020 Adults 18+
For complete information about Report on Business magazine, including audience insights, upcoming issues and our media kit, please explore our magazine section and contact your Globe representative.
See all Ideas & Insights