Leading up to the 2020 Young Lions Competitions, we're spotlighting conversations with past Canadian gold winners. We ask them to share their unique competition experiences and shed light on the strategies and tactics that allowed them to make a big impression and ultimately take on the task of representing Canada at the Cannes Lions International Festival of Creativity.
Alessia Grosso and Robert Ebach, winners of 2019 Media Competition, reflect on their Young Lions experience including insightful, practical advice for competitors.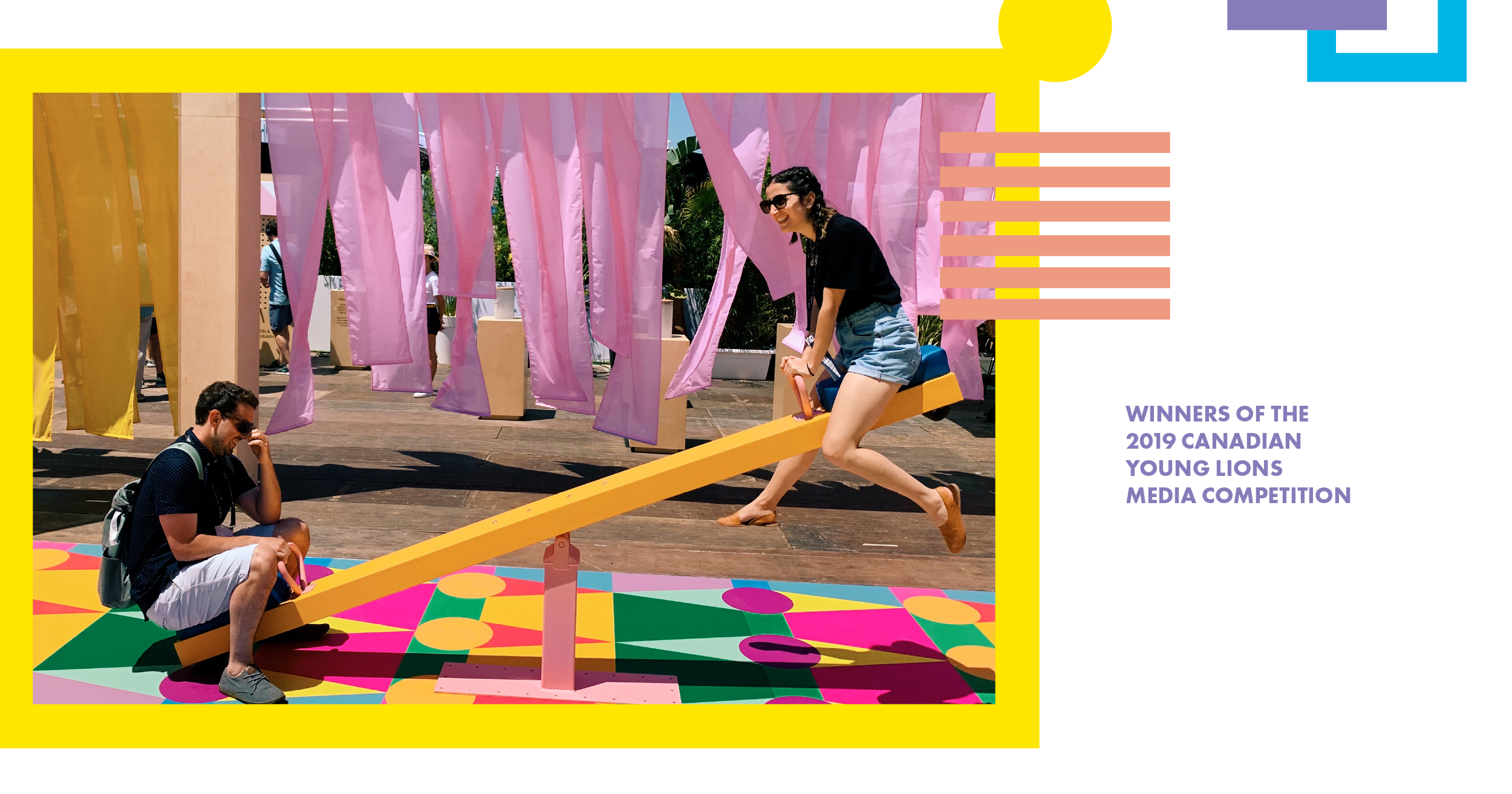 Q: Tell us about yourselves.
Alessia Grosso: As Strategy Director at Cossette Media, I'm responsible for driving insight-rich strategic excellence and award-winning creativity for our clients. I work across planning teams as well as with our partner agency to develop integrated campaigns and media-centric big ideas. Outside of my timesheets, I'm an avid video gamer, reader, and craft / DIY enthusiast. 
Robert Ebach: I'm a Digital Manager at Wavemaker Australia, so my job is to help clients think differently about how they're doing digital media and try to change the conversations we're having with them on what success looks like and then, yeah, constantly catching up on timesheets. Outside of that, I'm trying (unsuccessfully) to learn how to surf and trying to see as much of this part of the world as I can.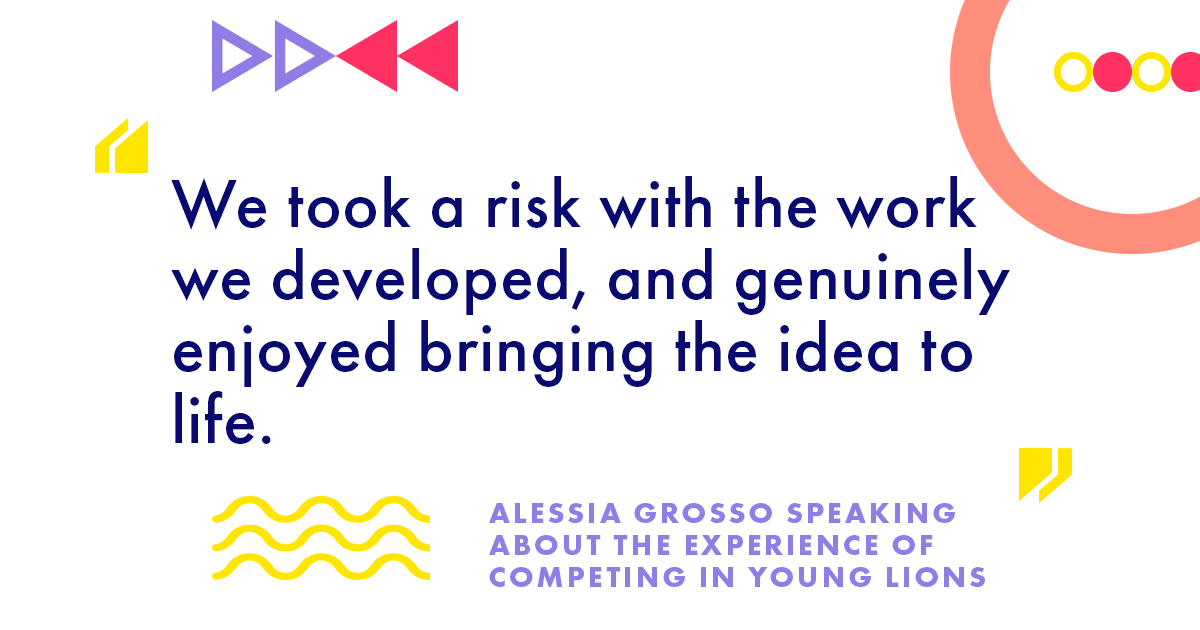 Q: What was your Canadian Young Lions experience like?  
AG: Our approach to the brief was quite radical, so I found the experience to be very freeing despite the time-pressure. We took a risk with the work we developed, and genuinely enjoyed bringing the idea to life. It's a refreshing exercise to tackle a brief without any limitations on the idea, we were able to really lean into that and have fun producing the work. 
RE: Our idea actually kind of started out as a joke so it was pretty light hearted to begin with, which helped a lot I think. We were able to add to it without any pressure because at the beginning neither of us thought we'd actually end up using it and then as it started to come together, we realized we had something pretty interesting. Like Alessia said, being able to work on a brief with total creative control and to be able to have fun with it the way we did made the experience so enjoyable.
Q: What about in Cannes?
AG: Very humbling! In the Cannes briefing room you're surrounded by top talent from around the world, and they all bring uniquely innovative perspectives to the table. The competition is definitely taken to the next level, but we did our best to apply the same mentality from the Canadian experience – stay calm under pressure, take risks, and remember to find enjoyment in the creativity. 
RE: The global competition was such a different experience. I remember just finding a place to brainstorm and work being a big challenge because you're surrounded by so many amazing distractions and there are people everywhere on the festival grounds. Outside of that, I think it definitely felt a bit more intense than the Canadian competition. You're sitting in the same room as all the other teams – you can see when they finish and how quickly they're working so it's easy to get in your own head about that compared to the Canadian competition where you can isolate yourself a bit easier.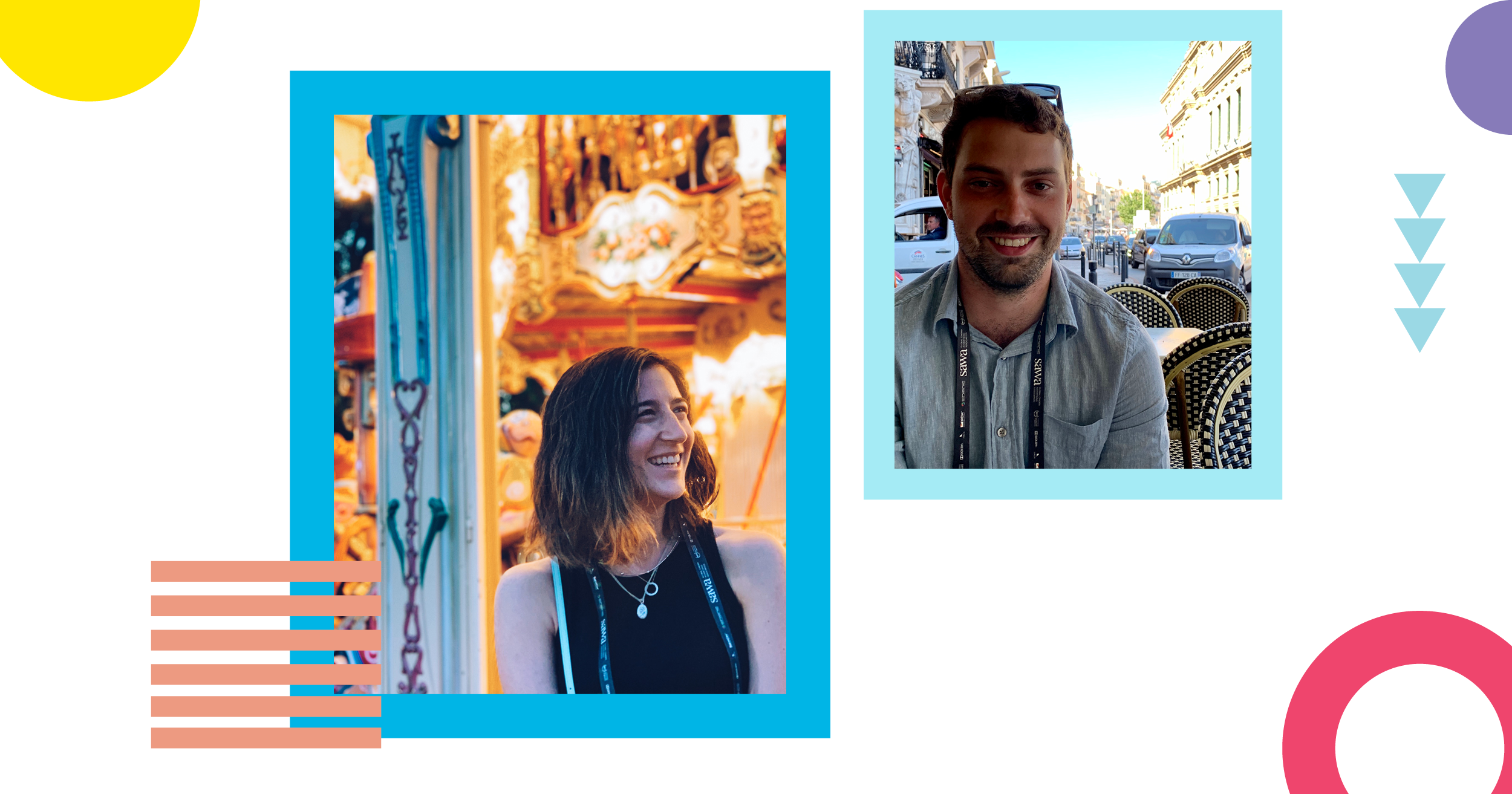 Q: What was the most rewarding or memorable moment about competing?
AG: Aside from getting the chance to experience the Cannes Lions Festival, it was seeing the impact that this competition has on the organization that is selected as the client. For us, we had a chance to work with The Lotus Flower and the founder Taban Shoresh, who has a really incredible story.
RE: It'd have to be meeting the founder of the charity that our brief was on. Taban actually delivered the brief to all the teams which was incredible and definitely the most emotional brief I've ever sat through. Getting to hear about the challenges the charity is dealing with really made the competition feel real and gave us some perspective on how to approach it.
Q: What do you wish you knew coming into the Canadian Competition?
AG: Go with your gut and keep it simple. If you can't explain your idea in 30 seconds or less then it's time to take a step back and re-evaluate. It's very easy to get lost in the tactical details when you're building out a response to a brief, but it's your core idea that will set you apart from other teams. 
RE: Make sure you love your idea. It's a lot easier to build an idea that you love into something that works for media and the competition than it is to build an idea that works for media into something you're really happy with.
Q: How did winning the Canadian competition change, if at all, your perspective or approach to work?
AG: For me personally it solidified my aspiration to move into a strategy-focused role. Something that surprised me at Cannes was the lack of media agency award presence, even within the media categories themselves. At the end of the day it's not all about winning awards, but they are a highly-valued commodity within the industry for attracting talent and clients alike. There's work to be done in making media matter again, and strategy plays a crucial role in that. 
RE: Winning the Canadian competition has definitely inspired me to start working towards bigger ideas and create work that has the potential to be really impactful instead of just delivering on media KPIs.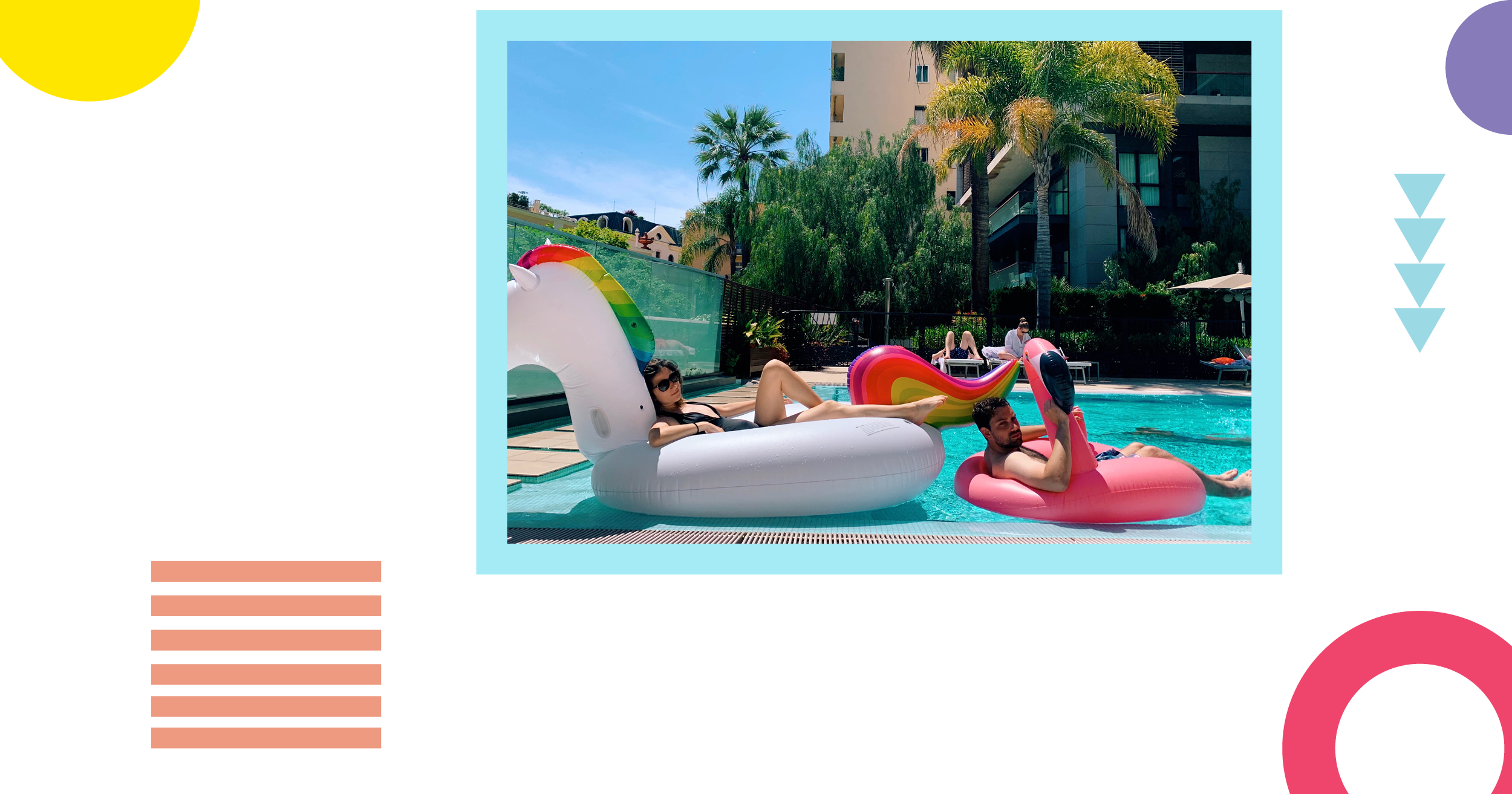 Q: What's one piece of advice you'd give to Young Lions Competitors heading to Cannes? 
AG: Evaluate all of your work with a Cannes' lens. Keep in mind that the festival is a celebration of creativity, and the judges will be looking for a big idea that is worthy of that title. 
RE: Find a space to brainstorm away from everyone and try to treat it like the Canadian competition. It's easy to put more pressure on yourself because of where you are and who you're competing against but it's pretty much the same competition.
Alessia Grosso is a Strategy Director at Cossette Media and Robert Ebach is a Digital Manager at Wavemaker Australia. Their idea, "Imaginary Friend" in response to a brief for Kids Help Phone earned 1st place in the 2019 Canadian Young Lions Competition in the media category.  
Cannes Lions, Marketing Insights
See all Ideas & Insights