Sharifa Khan, the CEO, and founder of Balmoral Multicultural Marketing is an exceptional Canadian business leader — a trailblazer with a distinct point of view. With more than 30 years of experience in multicultural marketing in Canada, Sharifa is a master in putting a cultural lens to communications strategy.
Sharifa was inducted in 2021 into Canada's Marketing Hall of Legends, run by the Toronto chapter of the American Marketing Association (AMA Toronto), and is the first person to be recognized for her achievement in the genre of Multicultural Marketing.
As part of its mission, AMA Toronto celebrates the leadership achievements of Marketing Legends like Sharifa to promote excellence, provide inspiration, and empower leadership potential across the marketing community. This year's Marketing Legends will be honoured and formally inducted by AMA Toronto on May 12. See AMA-Toronto.com for event details.
Ahead of the May 12 induction, Sharfia shares her thoughts on her role as a leader in marketing, and what being a Marketing Legend means to her.
 What does it mean for you to be inducted into Canada's Marketing Hall of Legends?
To be the first multicultural marketer to receive this recognition in Canada is a great honour. Multicultural marketing was never solely a business opportunity for me. It's always been my calling. It is a responsibility that I carry with great pride.
My vision has always been to ensure Canada's diverse communities aren't ignored by brands, but rather, that they are spoken to with genuineness, valued for who they are, and appreciated for how they enrich our society. Seeing my induction into Canada's Marketing Hall of Legends shine a spotlight on Canadian multicultural marketing is deeply gratifying.
What is your greatest leadership accomplishment in marketing, and why are you proud of it? 
When I founded Balmoral Multicultural Marketing more than 30 years ago, "multicultural marketing" was not yet part of our industry's vernacular.
I am most proud of the fact that Canadian and international corporations all around us, are no longer seeing multicultural marketing as an isolated, niche discipline. Rather, they are inviting us to the table from the very beginning as strategies are being developed. I believe this is my greatest leadership accomplishment – helping business leaders realize that when multicultural marketing is fully and seamlessly integrated with "mainstream" marketing, everyone wins. Immigrants feel included and valued. They belong and they matter. And businesses grow and increase their revenues. People win, and businesses win. This makes me really proud.
What is one brand that is getting marketing right today and why?
Our client Sobeys/FreshCo is a fantastic example of a brand that is truly "walking the talk" with multicultural integration. They are demonstrating with their actions, their 360-degree commitment to multicultural communities. From product offerings to marketing communications, to hiring, their holistic commitment to multiculturalism and real inclusion is
How do you describe your leadership style? Why has it worked for you?
My leadership style is all about building relationships. I've always led my teams with three principles: 1) Find your passion, 2) Believe in yourself, and 3) Grow your network – and by that, I mean, grow your own personal network in business. I say this because I believe no one wins alone. We all win when we raise each other up, so we can rise together.
I've been lucky to have had some exceptional mentors early on in my career who championed me and supported me in breaking new, uncharted ground. And throughout my career, I've made it my mission to do the same for members of my team, and those I mentor in the community who are often new-to-Canada immigrants (just as I was a few decades ago).
In business, I've always been committed to "building bridges of understanding" – helping brands, government and community organizations better connect to and value Canada's multicultural community. And in turn, help diverse communities better connect to these companies and organizations. My leadership style reflects this mission, and I've always known that building relationships, is the foundation to building those bridges of understanding.
What is one piece of advice you'd give to inspire young marketers today? 
When you are considering the next move in your career, and when you're making strategic career development decisions, look for opportunities to do the work that lights you up. Let that work guide you, and not the specific titles or salaries of any given position. When you do work that you're passionate about – it will energize you, and subsequently energize your organization or client/brand that you are serving. Money and success always come when you follow your passion.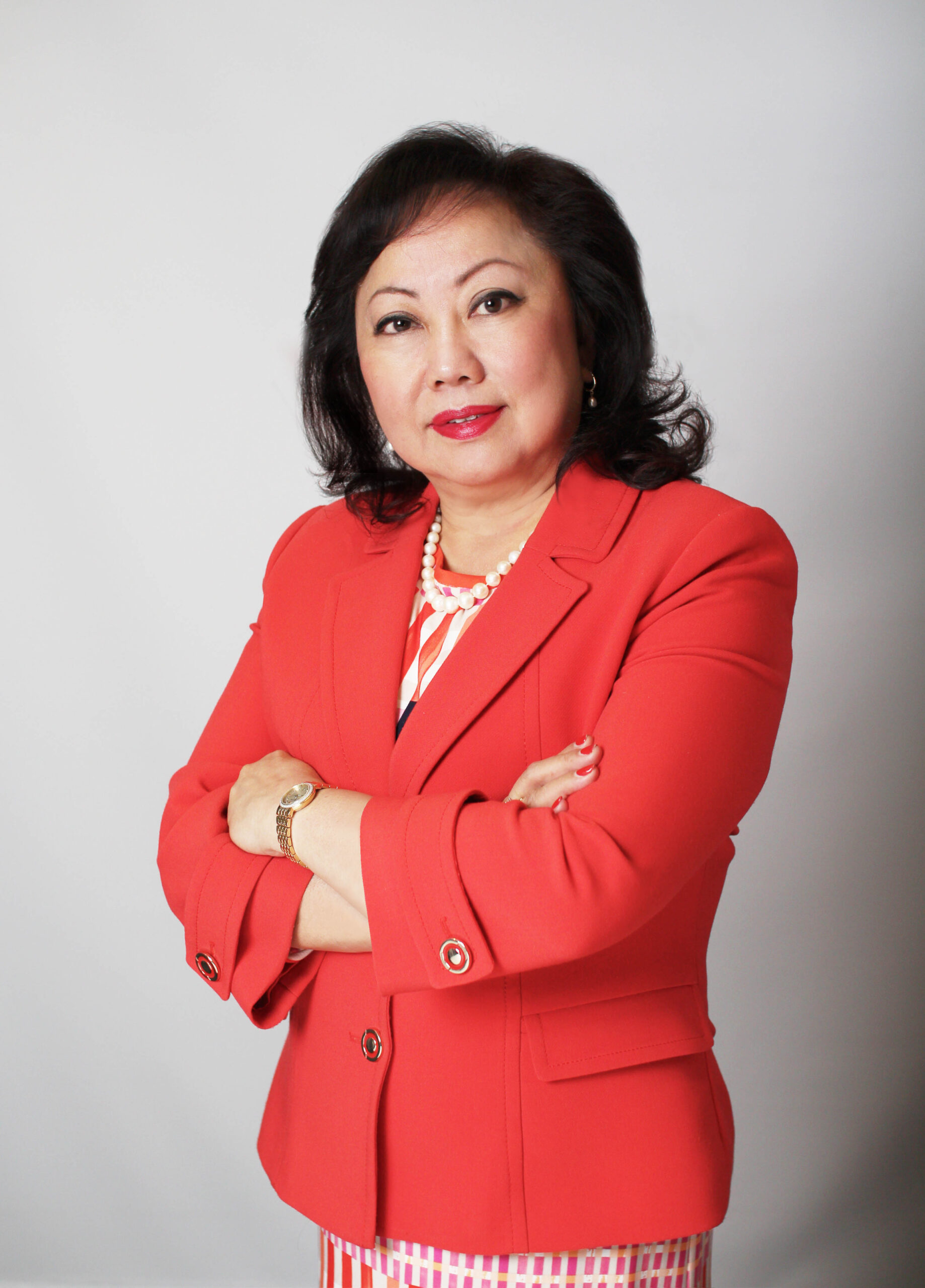 What excites you most about being a leader during this time?
Nothing makes me happier than to see how the tides are turning today.  Marketers across our country are recognizing brands will always enjoy bigger wins when all Canadians are communicated to – and we can see the impact of this progress reflected in the amazing work coming out of the multicultural marketing discipline today.
What is the best business advice you're received over the course of your career, and why was it important to you?
My father, who was an assistant editor at the South China Morning Post in Hong Kong, always told me: "Whatever you do, and whatever career you choose in life, you have to be passionate and love it." He used to also always say: "When you are passionate, the business will come." I lived with these principles all my life, and this wisdom proved to always be true. Now, I share this same advice with the younger generations around me.
Who has inspired or influenced your career path? How has mentorship played a role in shaping your career? 
All my mentors throughout my career were men. I'm happy to see this pattern changing in today's marketplace.
One pivotal mentor of mine was Clement Lee. He was an engineer and entrepreneur, served as president of the Toronto Chinese Business Association, and worked with the Toronto Board of Trade. From our first meeting, he saw something in me. He recognized my talent, often even before I did, and he championed me wholeheartedly. He referred me to the Toronto Board of Trade where I eventually became the first woman of colour to join their board of directors. This also led me to become the first Asian woman to be elected as Vice President of the Canadian Club.
Clement championed me with conviction and passion. That gave me the courage to pursue uncharted territory and helped me to believe I could break the glass ceilings that waited above me at every step of my career.
Such experiences inspired me to be a mentor to others, just as Clement was to me. I believe we have opportunities to break collective glass ceilings that hold back entire populations who are historically underrepresented and under-served. I'm committed to making that happen, and I'm excited about it.
What is one thing you would like to change in the marketing industry to make it a better place to work? 
Despite all the progress in diversity, equity, and inclusion (DEI), I see huge biases against senior-level marketers who are new to Canada.
Many talented people with globally recognized, award-winning accolades are being under-utilized in our industry. Some leaders remain closed-minded about the value this talent can bring to our Canadian boardrooms and businesses.
For over 30 years, I've hired marketers and given them their "first big Canadian break" at Balmoral. Some have stayed with our agency while others have moved on to do incredible work across our industry. This is always rewarding for me to witness.
So, if I could change one thing in our industry today, I'd like to unleash this untapped talent by removing biases and outdated thinking. I know from experience this would make our places of work exponentially richer. 
See all Ideas & Insights