Connect to Canada in The Decibel, our weekday podcast
The Decibel, The Globe's new, weekday podcast, launched this week, helping Canadians make sense of the most important stories shaping our world.
Sponsored by our launch partner, Mini, The Decibel discovers and unpacks the topics being passionately debated in business, politics and households across our country, hosted by Tamara Khandaker and Globe journalists – at home and around the world.
Already featuring in the top 10 of Canada Top Podcasts on Spotify and Top Shows on Apple Podcasts, you can listen to The Decibel in The Globe's site and in your favourite streaming app: Apple Podcasts, Spotify, Amazon Music, Stitcher, Google Podcasts, iHeartRadio, Pocket Casts 
Align your brand with The Decibel
Position your brand as a thought-leader and align your brand with The Decibel's forward-thinking Globe editorial podcasts. Canadian audiences love listening to our podcasts
Globe readers are more likely to listen to podcasts daily (i126), and are also more likely to search for, or purchase, a brand after audio ad exposure (i129)
Globe editorial podcasts are consistently in the top 20% of global podcasts, based on plays in the first 45 days
Listeners are highly satisfied and engaged with our content, rating Stress Test 4.7/5 stars, Industry Interrupted 4.5/5 stars and I'll Go First 4.3/5 stars on Apple
Stress Test has been nominated for a Webby, singled out as one of the five best podcasts from over 13,500 entries.
Industry Interrupted was a finalist in the audio or visual storytelling category of the SABEW Best in Business awards
I'll Go First/Now was #1 on the tech podcast chart in Canada and was also featured on the "New and Noteworthy" section on Apple. It was highlighted in Spotify's Podcasts Need Women list (including billboard promotion at Yonge & Dundas) and other articles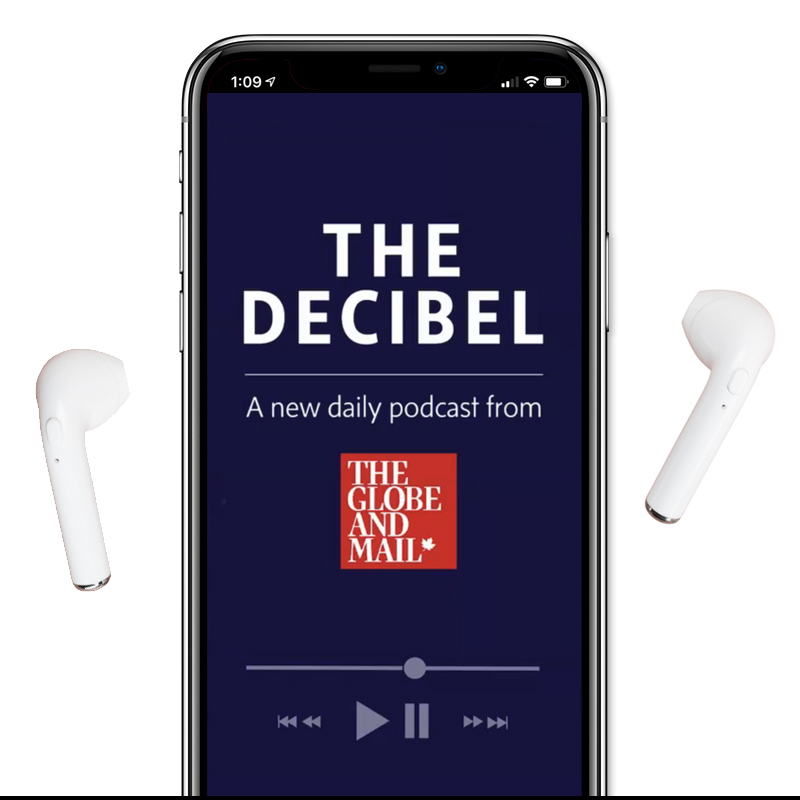 Connect with Canada in our exclusive sponsorship
As exclusive sponsor of The Decibel, we'll provide massive exposure for your brand with high-profile marketing promotion throughout the podcast content and across our platforms, each day, including:
Branded pre/mid-roll, dynamically inserted into each episode
Co-branded promotion across The Globe in print, online, and social channels
The sponsor will support the podcast through a supplementary media commitment to drive multi-touchpoint brand engagement and additional podcast awareness
To explore sponsoring this powerful new content, contact your Globe representative to find out more and take advantage of this opportunity. 
See all Ideas & Insights