The CMDC Leadership Report, released in March, surveyed over 200 C-Suite marketing and media leaders to explore the leadership traits they believe are most critical to the future, their commercial outlook, how they plan to manage their workforce, and driving diversity and inclusion to the top of corporate agendas.
As media agencies, businesses and brands continue to adapt to uncertain times, Stuart Garvie, CMDC chair and CEO GroupM, shares his thoughts on the commitment, passion and vision needed from leadership to navigate what's ahead.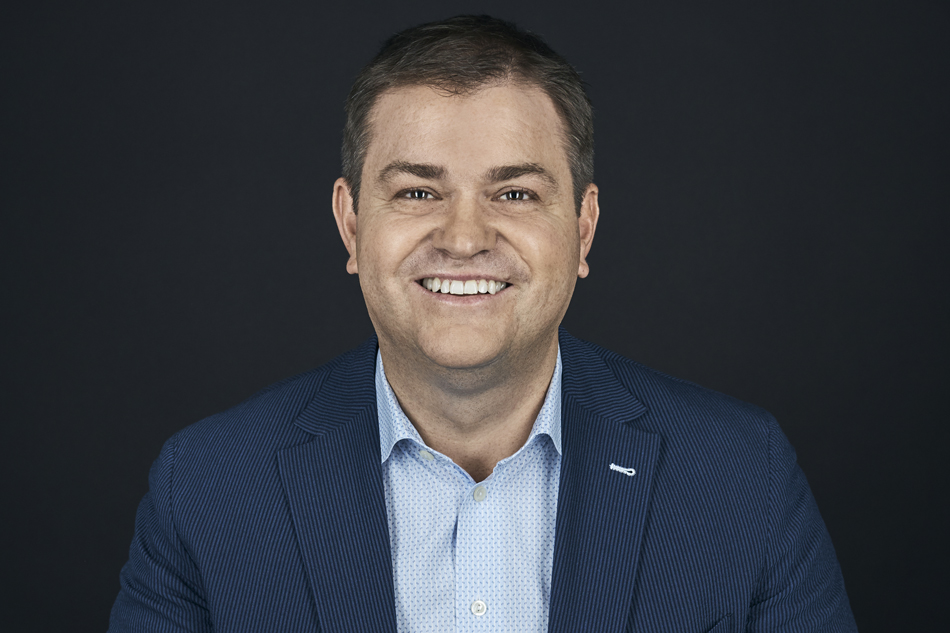 How are you feeling about the current business climate at the moment?
For most of the pandemic, it felt like we were waiting to return to normal and so were our clients. As a result, plans were being built flexibly to pivot at any given moment with the thinking that eventually, we would be returning to predictable plans – both in terms of our day-to-day and our media activities. As we have continued to exist in a state of uncertainty but with a view to more stability and recovery ahead, our business practices have and will continue to benefit from the added flexibility we have integrated into our processes. We are better – as an industry – at what we do as a result of what we have been through. I feel good about where we are and where we are headed.
How did you keep yourself occupied during lockdown?
I consciously enjoyed the additional time with my family. The time that would have otherwise been spent commuting or out at industry events, gave me precious extra time with my wife and children.
How has the last year transformed our social fabric and the way we connect with each other? How has it affected client relationships?
Our business has become more human through this. The relationship between our organizations and our people became almost the single source of stability in many people's lives and we understood the importance of that.
We experienced this same shift with our clients. The dynamic and evolving pandemic situation required that we work more closely with our clients to adapt to the situation on a business level and a personal level. This partnership, taking place in our living rooms and kitchen tables, led to more human connections and relationships.
What's one thing you would do to improve the media industry in Canada?
Our priority needs to be to create and protect a strong media ecosystem in Canada. This requires intentional local investment and support for Canadian publishers and platforms (with a focus on diversity and responsible journalism). As Chair of the Canadian Media Directors' Council, we are launching an important industry initiative, the 'Canadian Media Manifesto' this fall focused on helping sustainably grow the Canadian media ecosystem.
Why is it important to advocate on this issue?
A strong Canadian media ecosystem supports the economy, fosters responsible media, and gives our clients the opportunity to connect with Canadian audiences.
Fast-changing media and market trends are sprouting new opportunities every day. As a leader, what excites you about the future of the media business?
As consumer behaviour and consumption continue to evolve, data and technological innovation have connected activity across platforms and ecosystems providing a tremendous opportunity with – and understanding of – our consumers. Our business is becoming more and more intelligent with the application and integration of data and technology, allowing us to truly reach the right audience with the right (relevant) message at the right time.
In the CMDC leadership report, 82% leaders responded that they saw the pandemic as an opportunity to 'innovate' – building on their capabilities that contribute most to future business success. What does 'innovate' mean to you?
Innovation is not project or initiative specific. It is about taking our thinking about how to improve our products, technologies and services in an interconnected way. Removing silos around our thinking and approaches allows for solutions that benefit and enhance an entire ecosystem.
From your experience, what are the strongest qualities you've seen in leaders over the past year and how does this translate into success?
In my personal experience, people follow good leaders who show them the way versus tell them what to do. This makes a leader's job fairly straightforward:
Listen: Listen to the industry and your people to identify what is next and what is needed to get there
Lead: Remove barriers to ensure that your people can succeed and motivate them to get there (with support, flexibility, empathy, resources, etc).
The Marketing Trust Index has uncovered the impact of this pandemic on trust levels and the many unique aspects of trust and Canadian leaders. Even with uncertainty, the trust level between agency and client has increased. What are the 3 essentials for leaders to develop trust?
The Ability to Challenge: the most successful relationships are born from a climate where ideas are shared, debated and challenged. As partners, it's important that we develop relationships that allow for us to challenge our clients thinking by providing the rationale for our recommendations, as the experts.
Transparency: The best work is done when all of the cards are on the table. Straight talk about objectives and expectations and concerns lead to the strongest client relationships.
Empathy: The agency-client relationship needs to be human and empathetic. The inherent stresses of our industries activities and outputs are offset by person-to-person communication and understanding.
92% of business leaders say they have personally taken actions to increase DEI. If action for diversity brings about change in the media industry, do you feel this is enough?
To truly affect change when it comes to changing the shape and face of our industry from a DEI standpoint, it needs to be prioritized in absolutely every facet of our business. Not just our hiring practices. It's about career mapping and growth facilitation for diverse groups, it's about facilitating a more diverse and equitable media ecosystem from an ownership standpoint, it's about representation at the top of the organization… we should be considering how we prioritize DEI in every single activity.
Our goal should be to create both a media ecosystem and an industry community that represents the Canadian population – reflecting the communities we are trying to reach, serve and live in.
The scale of workforce transitions set off by the pandemic is immense. As a leader of a media agency network, where is the workforce pointing to a brighter future of work?
This "great resignation" is happening beyond our industry, it's a global workforce issue in response to human reprioritization. I think people found pause in the pandemic and revaluated what their time means and what they want from their work. As organizational leaders, we need to respond to this by creating our hybrid workplaces/models and environments that meet the expectations and needs of this awoken workforce, creating the balance of virtual and in-person depending on individual needs.
The report (and your intro) talk about a new form of leadership that is needed. What excites you about the new form of leadership that is needed? Or what excites you most about being a leader during this time?
Leaders of today and tomorrow recognize the human element of our work. Providing stability and support to our people will allow them to be their best selves and through that, deliver success.
See all Ideas & Insights