Publicis Group's award-winning campaign, 'Working with Cancer,' invites you to help end the stigma of cancer at work.
Imagine a world where cancer is no longer a taboo topic at work, where individuals battling this disease can openly share their experiences without fear or judgment. Now, the creative world has the chance to make this vision a reality.
One of the most inspiring sessions at Cannes Lions came from Publicis Group. Their campaign, 'Working with Cancer,' received the Grand Prix for Good recognition and showed what positive change we can achieve when we come together.
Why is this competition so important? The statistics speak for themselves: a staggering 50% of people will experience cancer in their lifetime. But equally troubling is the fact that 50% of those individuals feel compelled to conceal their diagnosis at work due to the pervasive stigma associated with the disease. This must change.
Publicis took on this challenge and built the first cross-industry coalition dedicated to removing the stigma of cancer at work. President Arthur Sadoun and chief strategy officer Carla Serrano spoke on the Lumiere stage today, encouraging pledges and actions from all of us. They also announced a $100-million media campaign, inviting the creative world to participate in erasing the stigma of cancer at work. This initiative, which involves other industry leaders such as WPP, Omnicom, and Edelman is a crucial conversation that needs to happen to improve workplaces everywhere.
Cannes Lions is a place that inspires creativity, encourages new perspectives and challenges us to make a difference. By participating in this competition, we can be at the forefront of a transformative movement. Harness your imagination and marketing prowess to develop a campaign, program, or experience that will end the silence surrounding cancer in the workplace.
Shannon Lewis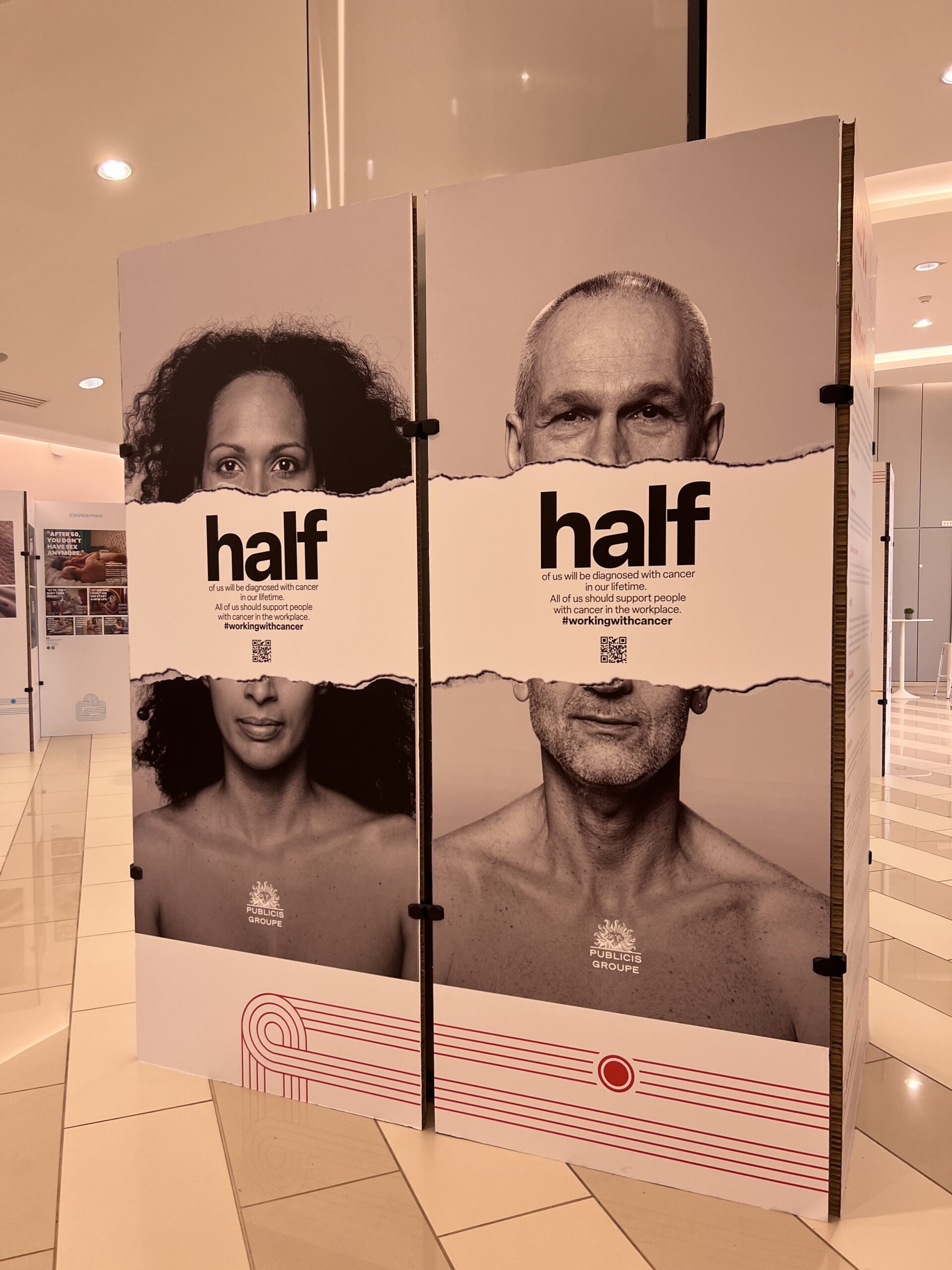 See all Ideas & Insights