We caught up with journalistic whirlwind Katherine Scarrow, General Manager of Globe Content Studio, to talk about how focused content helps marketers connect with their business and consumer audiences.
1. Tell us about your role 
I'm the General Manager of Globe Content Studio, the content marketing division of The Globe, where I oversee day-to-day operations. Our team of journalists, strategists, designers and analysts creates and delivers creative content-based solutions that drive business results for our brand partners. 
My role is fun yet unpredictable. One moment I might be working with sales to pitch a new content program, the next I could be coordinating the execution, optimization and reporting of a print or digital program. It's a quick-paced, competitive environment — not for the faint of heart, which is probably why I enjoy it so much. There's a real 'startup' quality to the studio. The job rewards those who are open to experimentation and pushing boundaries but also able to think strategically and work well with others, especially important, given our work is often tied directly to clients' bottom-line objectives. 
2. Why is Globe content so important to our readers?
As someone who began her career in The Globe's Report on Business editorial team, I understand the value of what we do. It's inspiring to work at an organization whose mission is to make a better Canada, through courageous, empathetic and trusted journalism. Our reputation for editorial excellence is certainly an advantage as a news organization, but it also means our readers hold us to a higher standard. And so do clients on the advertising side, for that matter. With the bar set so high, I ensure that we bring the same rigour to the content marketing programs we produce that we do to our reporting in the newsroom. 
3. What are the benefits of advertising in specialized content?
Over the past year, my team has created over 100 special content projects based on relevant topics and themes, featuring three types of content: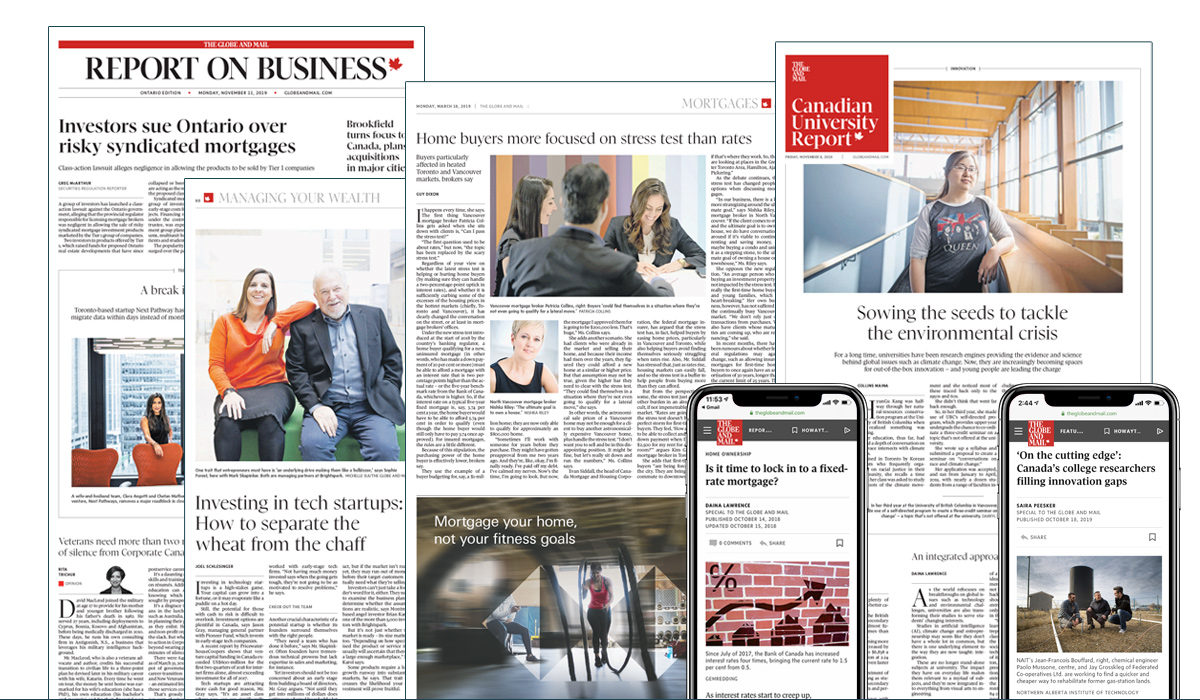 Globe-branded editorial content that's focused on a specialist subject. Advertising clients can choose the ideal themes but – to maintain integrity – have no input into the content and aren't mentioned directly in it.
Integrated Content Features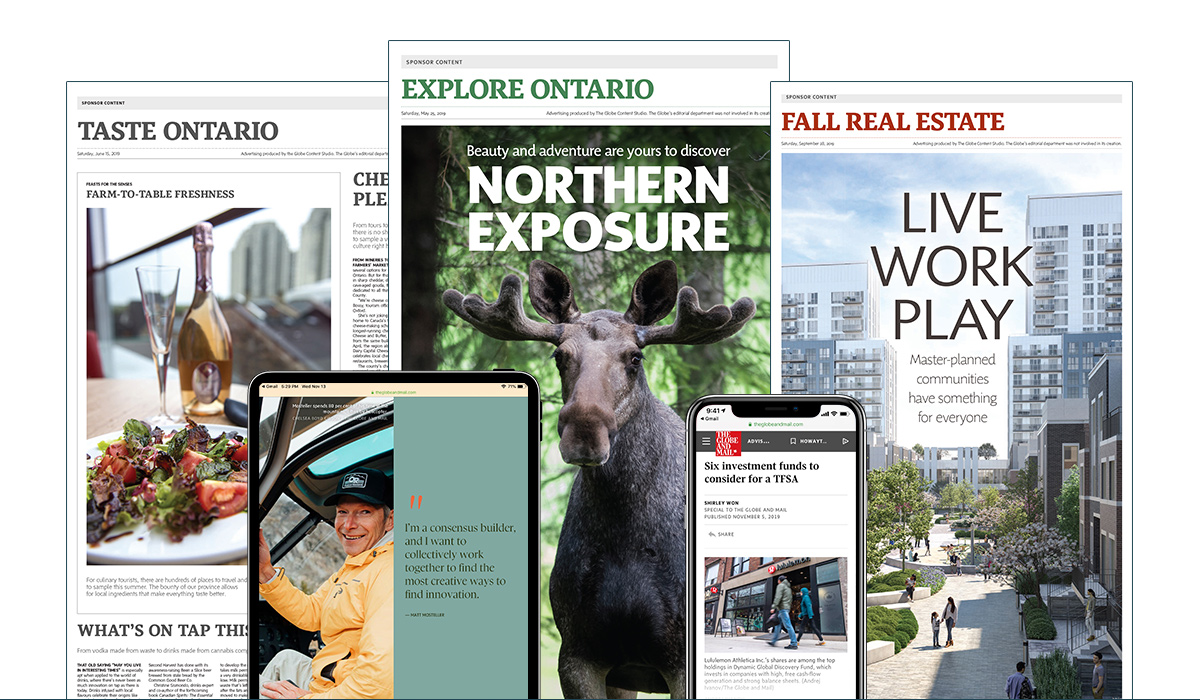 Advertorial-style content that's crafted to explore your industry, consumer needs and relevant issues. Our approach can integrate your brand into the features with quotes and images.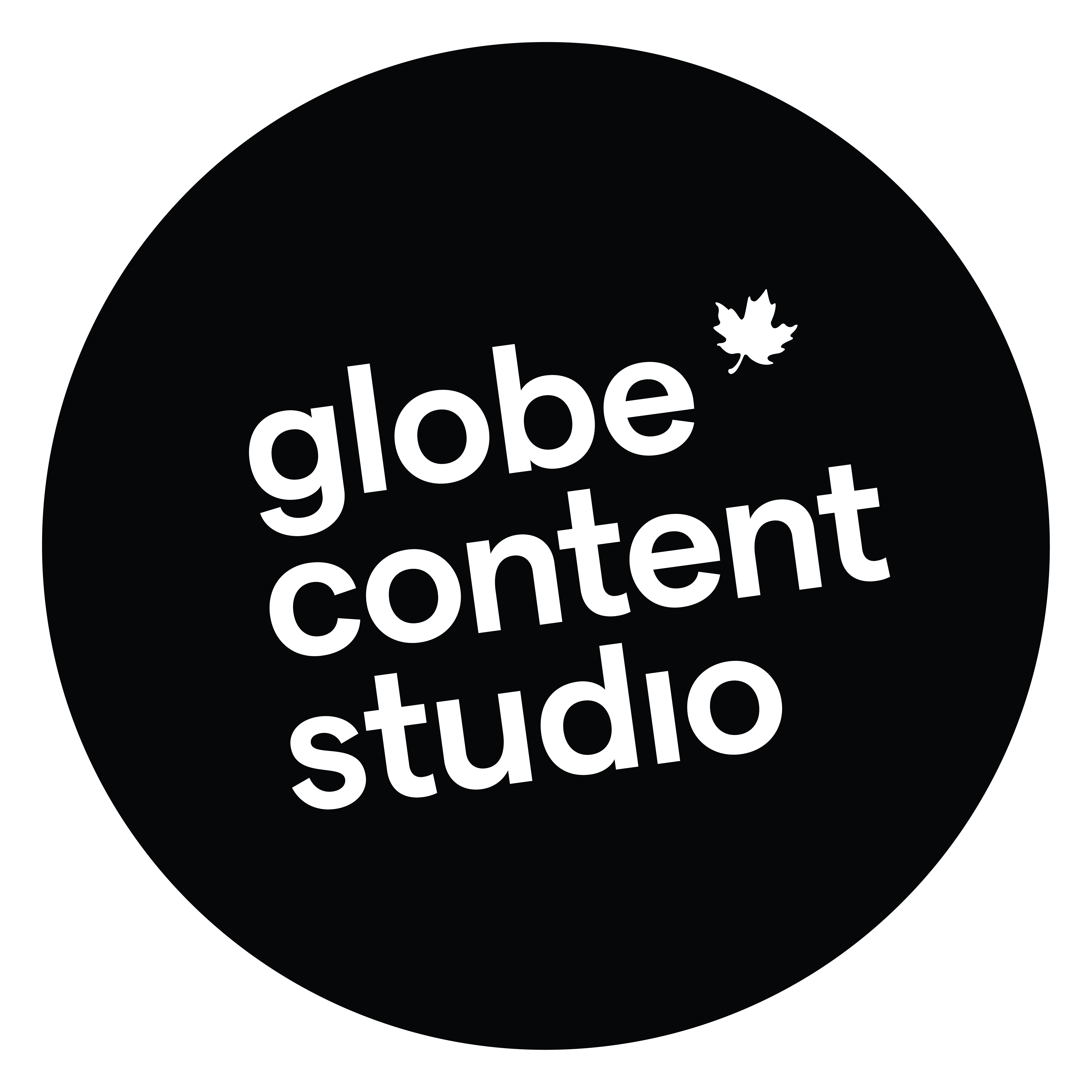 The studio was created to create custom content marketing programs for your brand sponsorship that can include a mix of editorial, advertorial and Paid Post features: as content created and presented across our platforms. These programs often extend into across platforms like videos, podcast series and events.
What's appealing about the Special Reports and Content features our team delivers, is they're turnkey for clients who want to be aligned or integrated into great content. Why? Well, there are a few reasons:
First, they're topic-friendly – attracting readers whose have an active interest in the content – and by association your brand. This control on the topic also means they are brand-safe, and you won't have to worry that your brand is running adjacent to content that's inappropriate.
Second, with a pre-planned schedule, they're easy to buy and barriers to entry are lower for clients who want to be involved in content but may not have deep pockets. Some of the longer-term, integrated content solutions my team develops can involve work on the client side, especially when it comes time for revisions and approvals of content before it goes to press. Special reports require much less heavy-lifting from the client, and are open to clients of almost every budget.
The third reason is because they deliver results. Advertising in a specialized content is one of the most effective ways to reach new customers, to establish your brand as a leader in your industry and to provide readers with useful information that helps them make better decisions. Content directly influences how your target market perceives you. We regularly hear from clients that The Globe's audience responds very well to quality content that's published to connect with them, in print and online, as part of their marketing programs.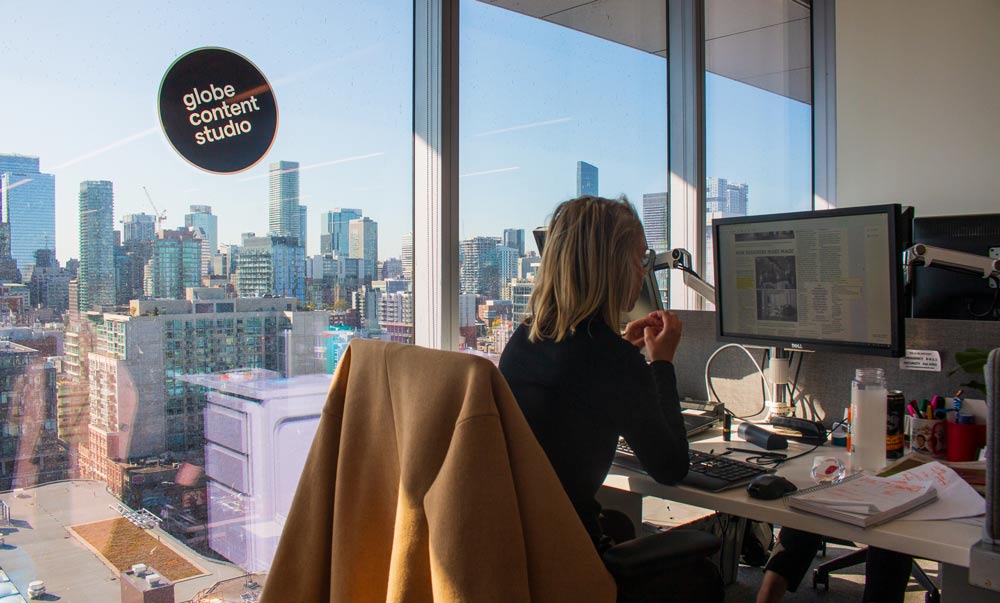 4. What are the different categories that we specialize in?
There is no shortage of topics we cover at The Globe, and throughout the year we introduce fresh and relevant B2B and B2C themes that reflect the dynamic world we live in. Some of our most popular topics include: business and finance, real estate, travel, health, technology, education and the arts. We also deliver a number of seasonal and holiday-based lifestyle content, including Black Friday, Cyber Monday and Boxing Day. 
5. What should brands know before they develop content marketing programs?
What I really like about content is that it helps brands and businesses reach audiences at all stages of the marketing funnel, whether building awareness or driving engagement and response. And, as leads continue to interact with your business, say through a special report, you'll widen the neck of the funnel.
The Globe takes a journalistic approach to our storytelling, including when it's clearly marked as Sponsor Content. Our team create high-value content that rivals our editorial coverage. We actively avoid creating the advertorials of yesteryear, as a hard sales-based approach to content, where an advertiser is pushing product, is more likely to turn off the audience and deplete trust. 
To connect with our audiences, The Globe uses incredibly sophisticated technology to enhance the impact of our journalism. We've developed our own content performance tool called Sophi (aka the goddess of wisdom). The platform uses artificial intelligence to help determine and promote content that, for us, will convert engaged readers to loyal subscribers. The insights this system creates represent powerful knowledge that we can put to work for your brand and content marketing programs.
See all Ideas & Insights