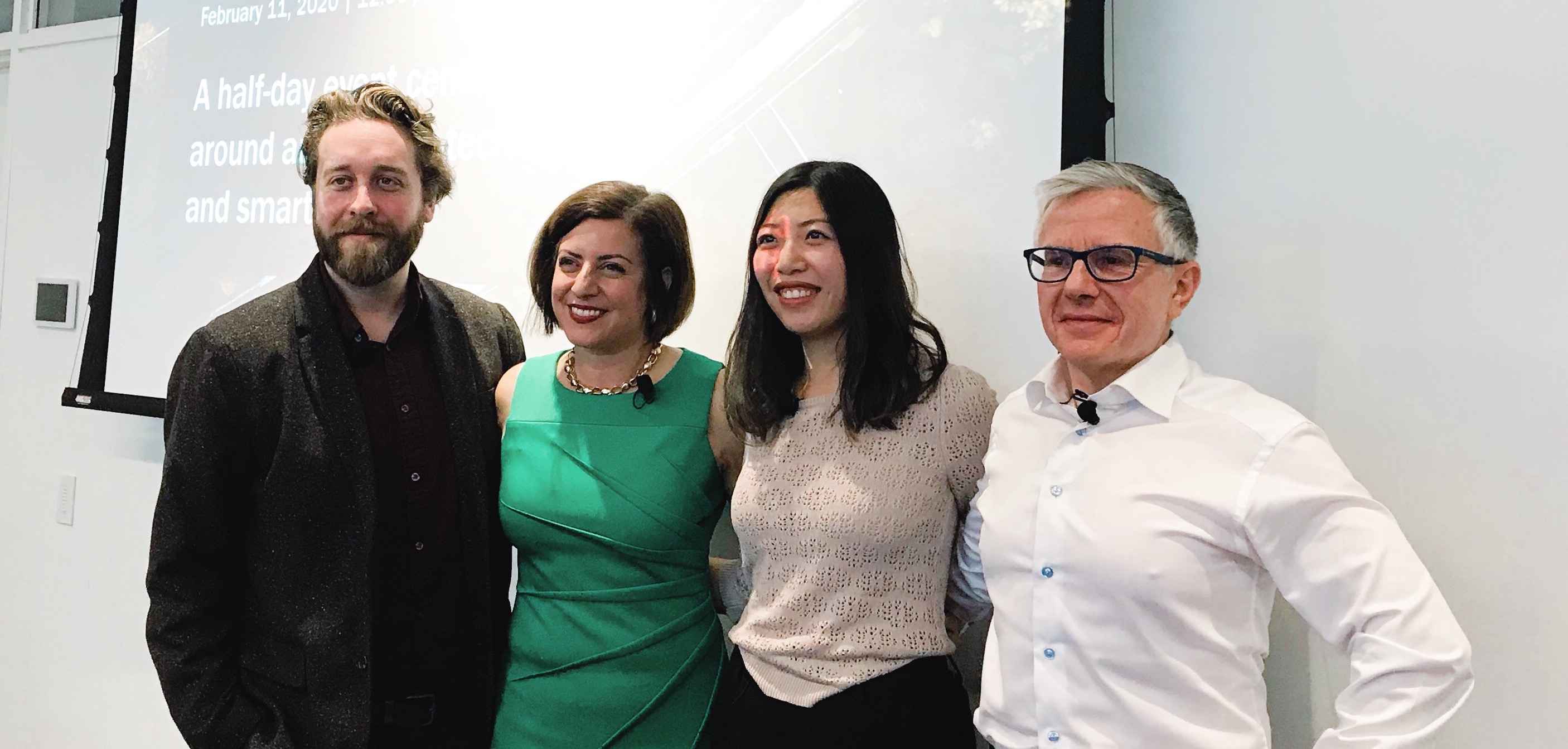 We recently hosted a conversation of the key issues and hot topics facing the automotive industry in the year ahead. Moderated by senior editor Stephanie Chan, with The Globe and Mail's automotive journalists Matt Bubbers, Petrina Gentile and Mark Hacking, recurring themes around electrification, the evolution of technology, cybersecurity, and the future of car buying were at the forefront. Here are the key takeaways:
Takeaway #1: Consumer interest in electric vehicles is growing, but it's far from mainstream
It's been more than 10 years since the first Tesla came out and there are more electric vehicles on the road than ever before, but it's far from the norm. We've seen the potential of electric cars that are good for the environment and fun to drive, but price will continue to limit access and popularity until manufacturers can scale profitably. It's also more than a simple purchase decision – it's a conscious lifestyle change – with the added logistics and infrastructure to support vehicle charging that consumers need to be willing to take on. These hurdles and questions need to be tackled, despite the growing interest and buzz around electrification.
Further reading: Seven lessons learned from the first wave of electric vehicles on the market. By Matt Bubbers
Takeaway #2: Where does all the data go?  
As in-vehicle technology becomes a standard feature, questions of cybersecurity and the collection, storage, process, protection and commercialization of this data come to the forefront. Who owns the data? What's being done with it? What are the risks and protections in place to protect consumers? Bubbers referred to a recent McKinsey study that values the global monetization of in-car data at $450 billion to $750 billion by 2030. Car data is a big business, and there are real risks with serious privacy implications to consumers that aren't currently addressed by regulations in the Canadian government.
Takeaway #3: Marketing to a new generation 
Tesla was a frequently mentioned example of an auto brand that's disrupted the auto industry and deeply connects with the younger generation. "Kids these days dream of owning a Tesla, not a Ferrari," Bubbers commented. "Elon Musk has done something amazing with marketing," Gentile added, where Tesla customers commit to purchase and pay deposits before a physical car is even available to see or touch. Looking beyond the traditional car enthusiast, Tesla has expanded the market by exciting millions of technophiles.
What about the late millennials, boomers and older generations? Gentile says they're still the main target audience for autos – they're the generation that grew up loving cars, before ridesharing and autonomous vehicles entered the conversation, and may not be motivated to drastically change their behaviours. Except for a shift to SUVs from sedans, there's less change overall as it relates to their preferences and behaviours.
Regardless of the audience, it's true that social media is also changing the game for auto brands. People are looking to authentically connect with a brand, to see that there's a history and a story to engage with. It's about more than just the product specs and the panelists agree that differentiating brands has to be about telling stories to convey what's unique and to show the people at work behind-the-scenes.
Chan comments that newer platforms like podcasts are great ways for auto brands to connect with audiences in very relevant environments. 22% of podcast listeners said they did so while commuting by car/truck, and 20% tuned in other times in their car/truck (not commuting), according to the 2019 Canadian Podcast Listener study. Globe Content Studio has seen growing interest from auto brands, most recently with Acura sponsoring season one and National Car Rental sponsoring season two of The Globe's I'll Go First podcast, in addition to the development of an upcoming branded podcast for a major auto brand that's launching soon.
Takeaway #4: Fully autonomous vehicles are still decades away
"Who's asking for autonomous vehicles?" Hacking asked, "It's not the car enthusiast." Despite its popularity in the news, the panelists agreed that fully autonomous vehicles are still very much a future of mobility conversation. Many questions still need to be answered around the liability and ethics of self-driving vehicles, the government regulations and the technology itself.
Further reading: Why Canada leads the way to an autonomous future. By Petrina Gentile
Takeaway #5: The traditional models of auto buying are changing, but brick and mortar still plays a big role 
We're already starting to see examples of what the future of car buying could look like and it requires a drastic shift in the car buying process from top-to-bottom. Some auto brands, such as Genesis, are ditching the traditional dealership model and moving to boutique retail locations in high traffic areas. It's all about the curated brand experience – trading in square footage for lounges and barista-crafted beverages, and low-pressure brand ambassadors in place of commissioned salespeople.
With the convenience of online shopping to compete with, and information available at the click of a button, the auto industry (much like all others) are also reengineering the customer journey to make the process seamless, comfortable, transparent and much less intimidating, with strategies such as no-haggle pricing, any location test drives, and even subscription-based car ownership.
Further reading: A brave new world for auto retailing. Chris Zelkovich
See all Ideas & Insights