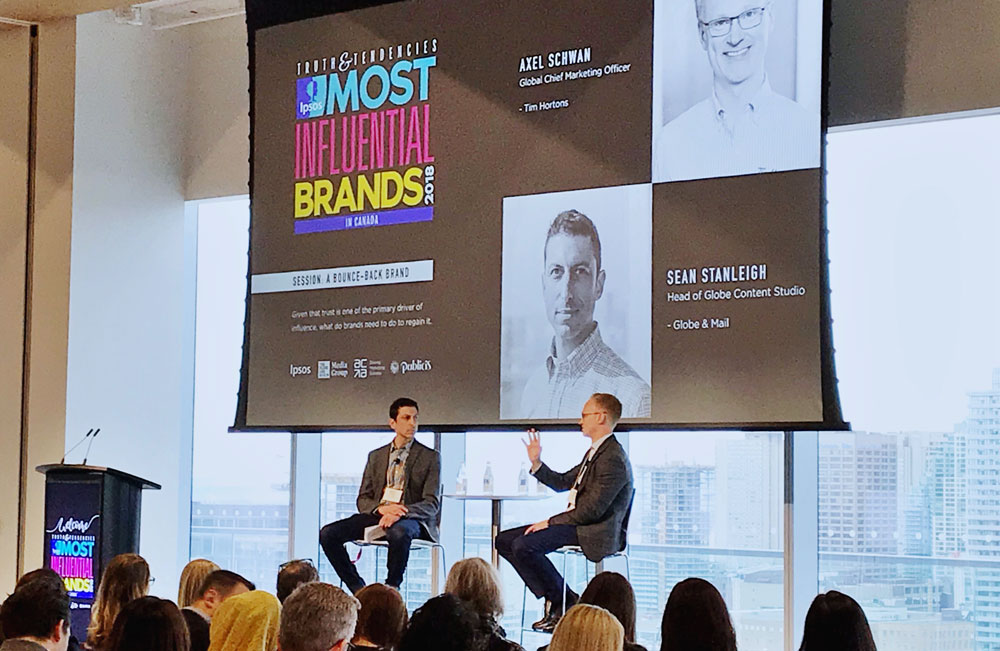 On Tuesday, The Globe – with Ipsos, ACA, Publicis and CMDC – hosted a packed crowd of media and marketing leaders, eager to hear Steve Levy, COO Ipsos unveil their list of the Most Influential Brands of 2018 – and what their research identifies as the five key drivers of brand influence.

Following the Ipsos presentation, Sean Stanleigh, Head of Globe Content Studio, interviewed Axel Schwan, Global Chief Marketing Officer – Tim Hortons about their achievements bouncing back from a tough year – and how it led to them regaining their position as the singular Canadian brand in the Ipsos top 10.
Sean also interviewed Lindsay Liptok, Head of Marketing – Uber Canada, focusing on how they've worked hard to build Canadian relevance on a local level.
Download the new Ipsos report to learn what drives the elusive and vital quality of influence for yourself.
See all Ideas & Insights