One year ago, George Floyd died after he was pinned beneath a police officer's knee, and a global reckoning over anti-Black racism ensued. Derek Chauvin was later convicted of murder.
This week, The Globe and Mail published the Time for Change special report on the anniversary of Floyd's death: intended to amplify the voices of Black leaders, while shedding light on the work that still needs to be done to combat systemic inequalities across infrastructure, employment and other facets of daily life.
Between features like Time for Change and our Editorial investigations such as the award-winning Bias behind bars, and the Power Gap, it's clear that this content is resonating with our readers. The featured piece from the Power Gap investigative series received 82x more audience traffic than the average Globe article.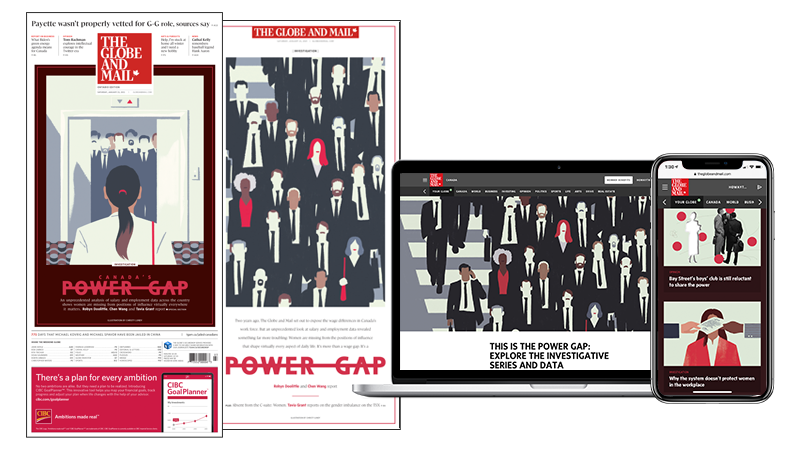 The Globe and Mail is committed to not just telling stories from diverse points of view, but also delving deep into the topics of diversity and inclusion in workplaces and communities across Canada.
See all Ideas & Insights