The Decibel
Amplify your brand in our daily editorial podcast
The Decibel helps Canadians make sense of the most important stories shaping our world, by exploring the topics being passionately debated in business, politics and households across our country,
Hosted by Globe journalists at home and around the world, our latest podcast has quickly featured among Canada Top Podcasts on Spotify and Top Shows on Apple Podcasts.
It's the ideal platform to connect to engaged Canadians and access massive exposure for your brand.
Position your brand as a thought leader
The Decibel represents a unique opportunity to partner with The Globe to deliver engaging daily conversations through audio.
Access our high-profile marketing promotion throughout the podcast content and across our platforms, including:
Branded pre/mid-roll in each episode
Co-branded promotion across our print, online, and social channels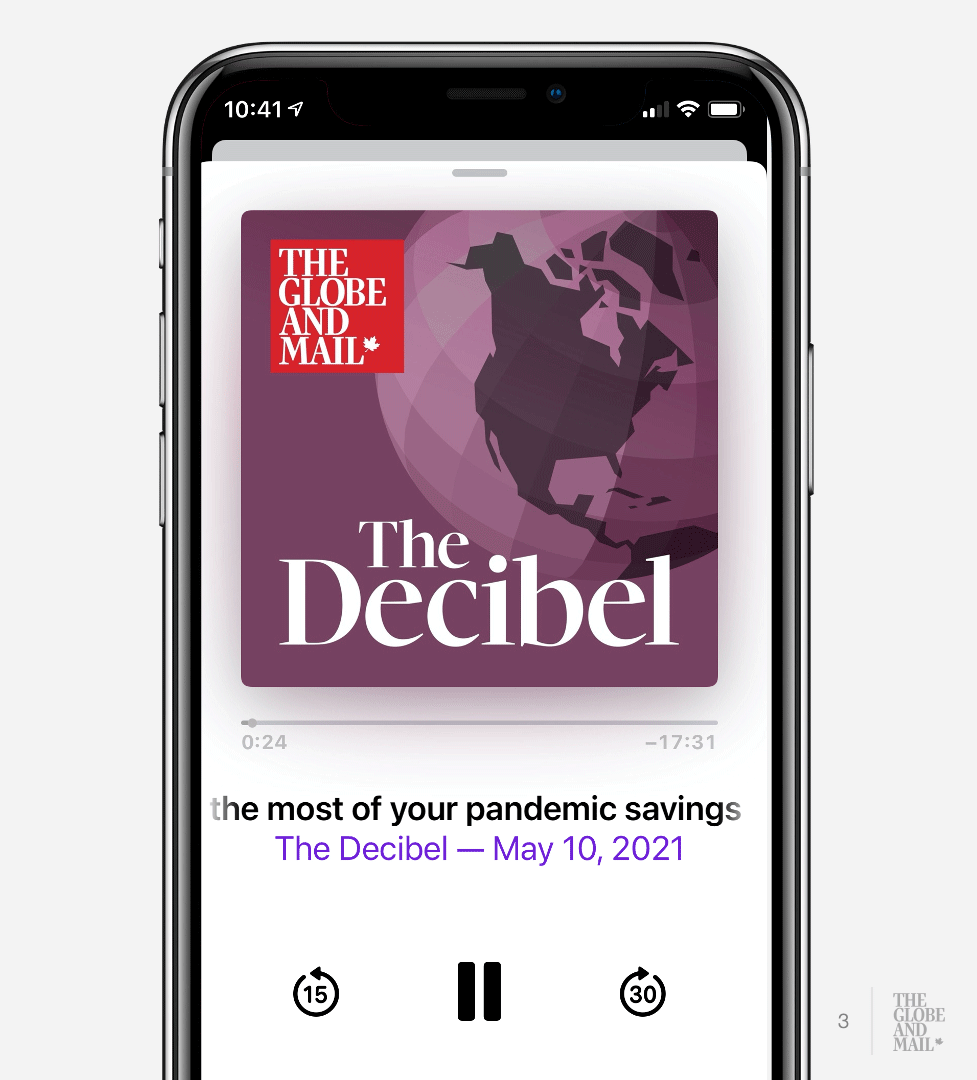 Connect with our engaged audience
The Decibel has already gained a large following, building an affinity among a younger urban core audience. We asked them how they feel about our podcast: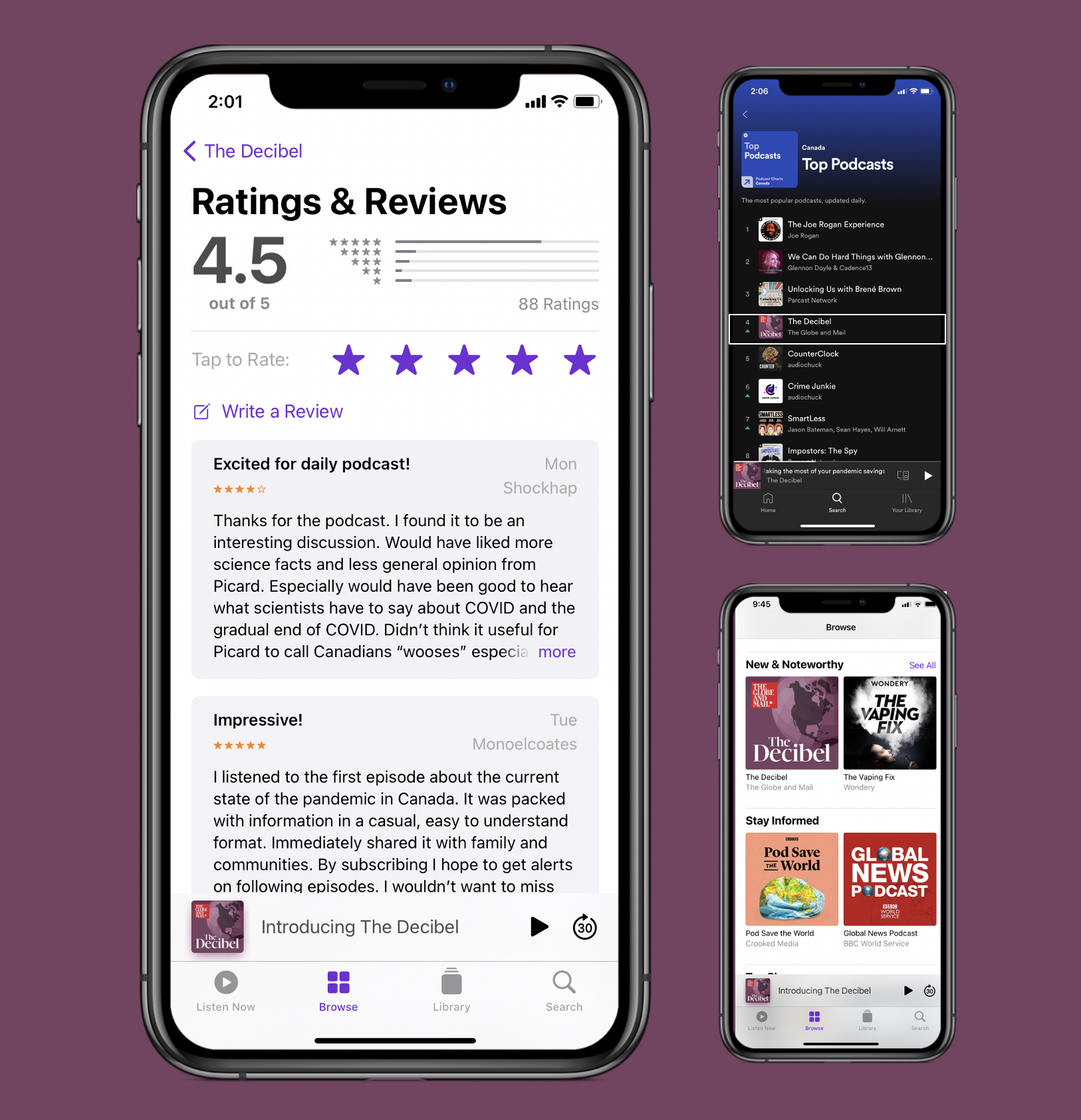 We asked listeners to describe their experience
Globe readers are more likely to listen to podcasts daily (i126), and are also more likely to search for, or purchase, a brand after audio ad exposure (i129)*
SOURCE: The Decibel Listener Survey – Signal Hill Insights (June 2021)
*Vividata Fall 2020
Customize your sponsorship to achieve your objectives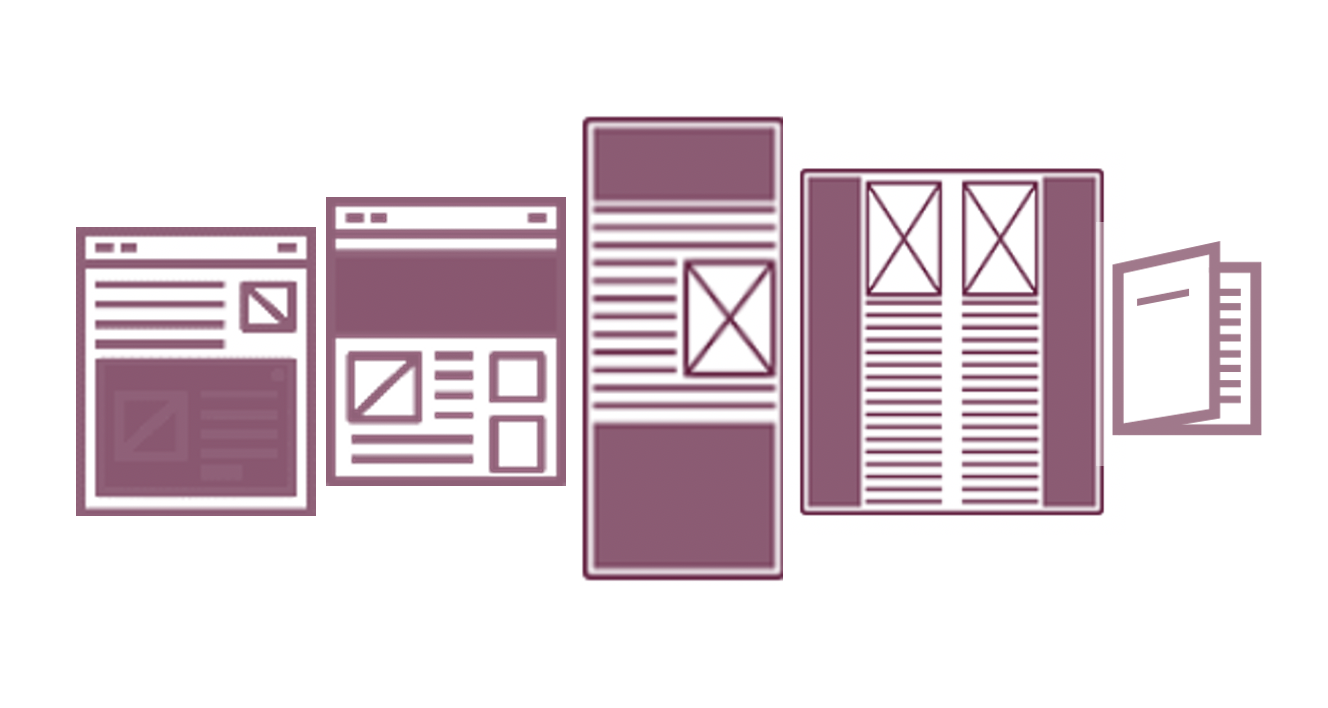 Collaborate with our Creative Studio to produce custom digital and print creative for your sponsorship as added-value, with engaging high impact formats to drive awareness and association with the podcast, and to showcase your products and services.
Get complete information about how partnering with the Globe Media Group builds your strongest connection to Canada.