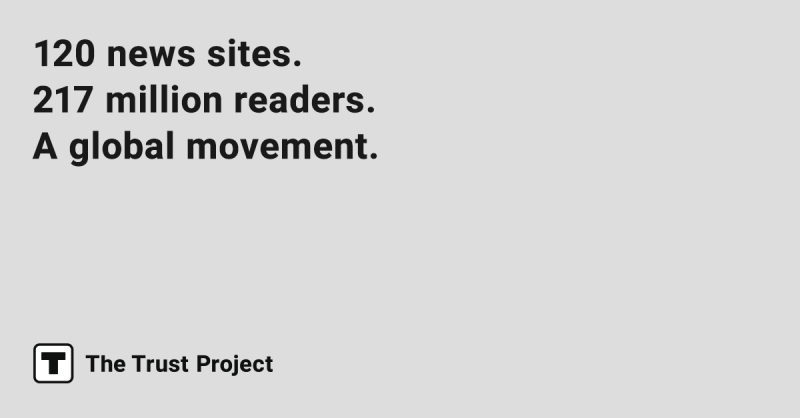 As one of the founding members of The Trust Project, The Globe is proud to continue our leadership role in ensuring transparency in news reporting.
In an era of digital misinformation, social interference and allegations of "fake news" in everything from press conferences to political panels, it's no surprise that people have become increasingly skeptical about discerning fact from fiction in the news they consume.
Canada is not immune to a decline of trust in media. A 2018 study, published by Vividata, found 28 per cent of Canadians felt their trust in news eroding as a result of misinformation. Although trust in traditional news outlets and digital content published by newspaper brands ranked higher than digital-only properties, the subversion of credibility is a very real threat.
As an ongoing response, The Globe and Mail continues its leadership in The Trust Project, an international consortium of major publishers and platforms building a system of higher standards for truth and transparency in journalism. There are now 34 organizations in this international consortium, including the Toronto Star, CBC and The Walrus.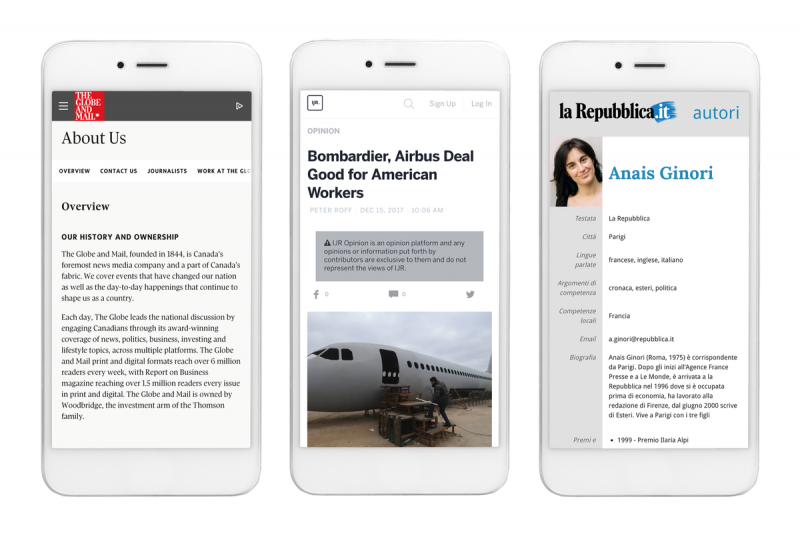 We now have more trust indicators active on our stories, author pages, and in our company information, all designed to increase transparency for readers. Behind-the-scenes changes involved updating tags used by search engines such as Google to help identify our news as trusted and transparent.
Learn more about our role in The Trust Project.
See all Ideas & Insights