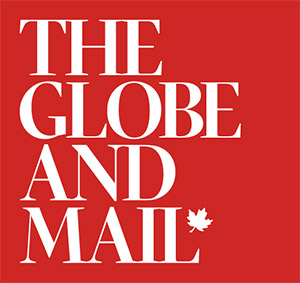 REDESIGNED. REINVENTED. REVEALED.
Over the past few months we have unveiled powerful innovation and a data-driven redesign that work smarter to connect your brand to Canada's most influential audiences.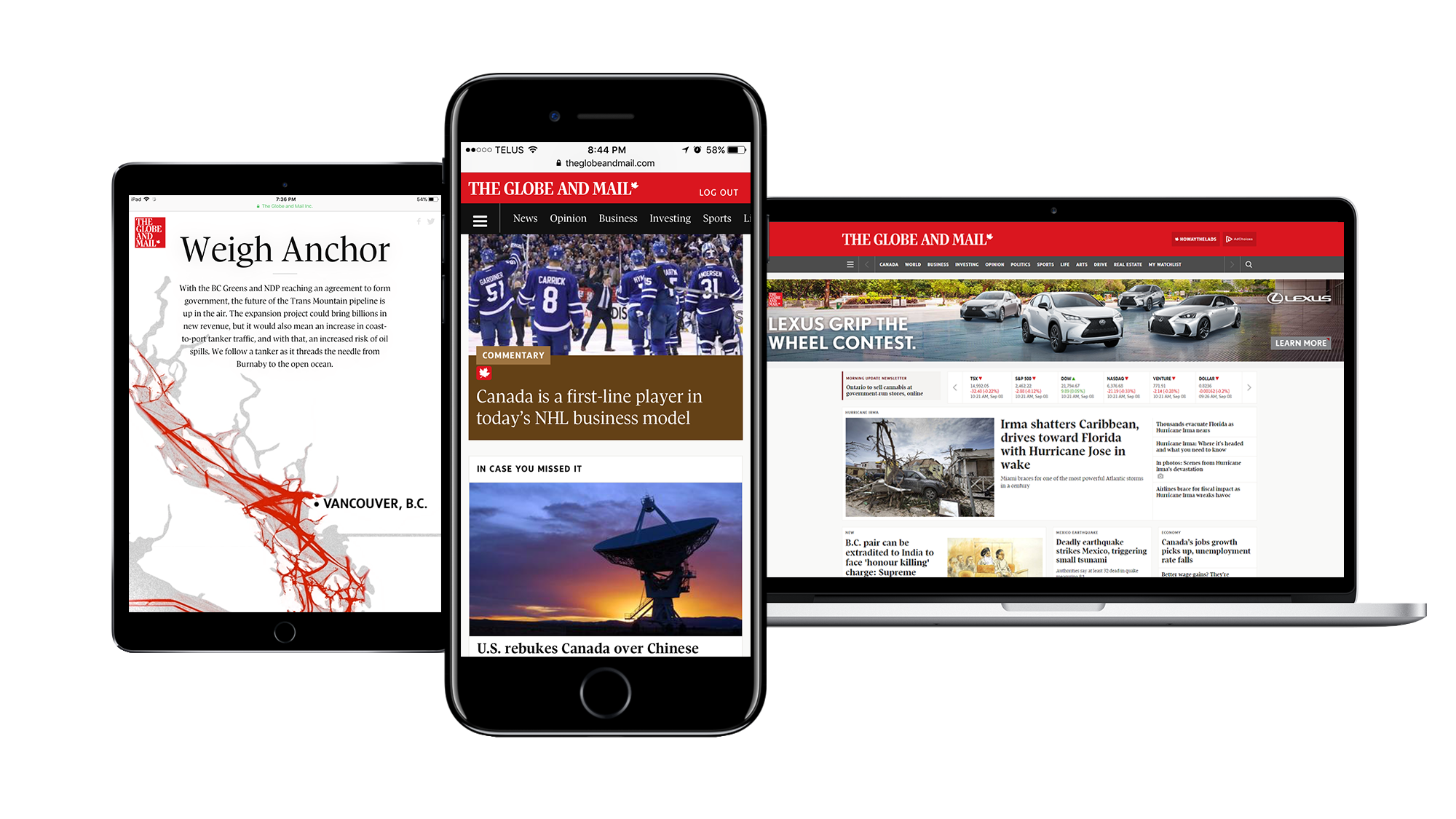 BEAUTIFUL ON THE OUTSIDE.
BEAUTIFULLY ENGINEERED ON THE INSIDE.
For over a year, our UX and data science teams have been re-engineering our technology and design to ensure that we're delivering the best of our journalism in a fast, engaging format on our desktop, mobile, and app platforms.
To build our new Digital experience, we're using Arc, a powerful suite of publishing tools, in partnership with the Washington Post. Combined with our own UX and data science capabilities, we're delivering fast, intuitive navigation, highly engaging visual design and responsive advertising.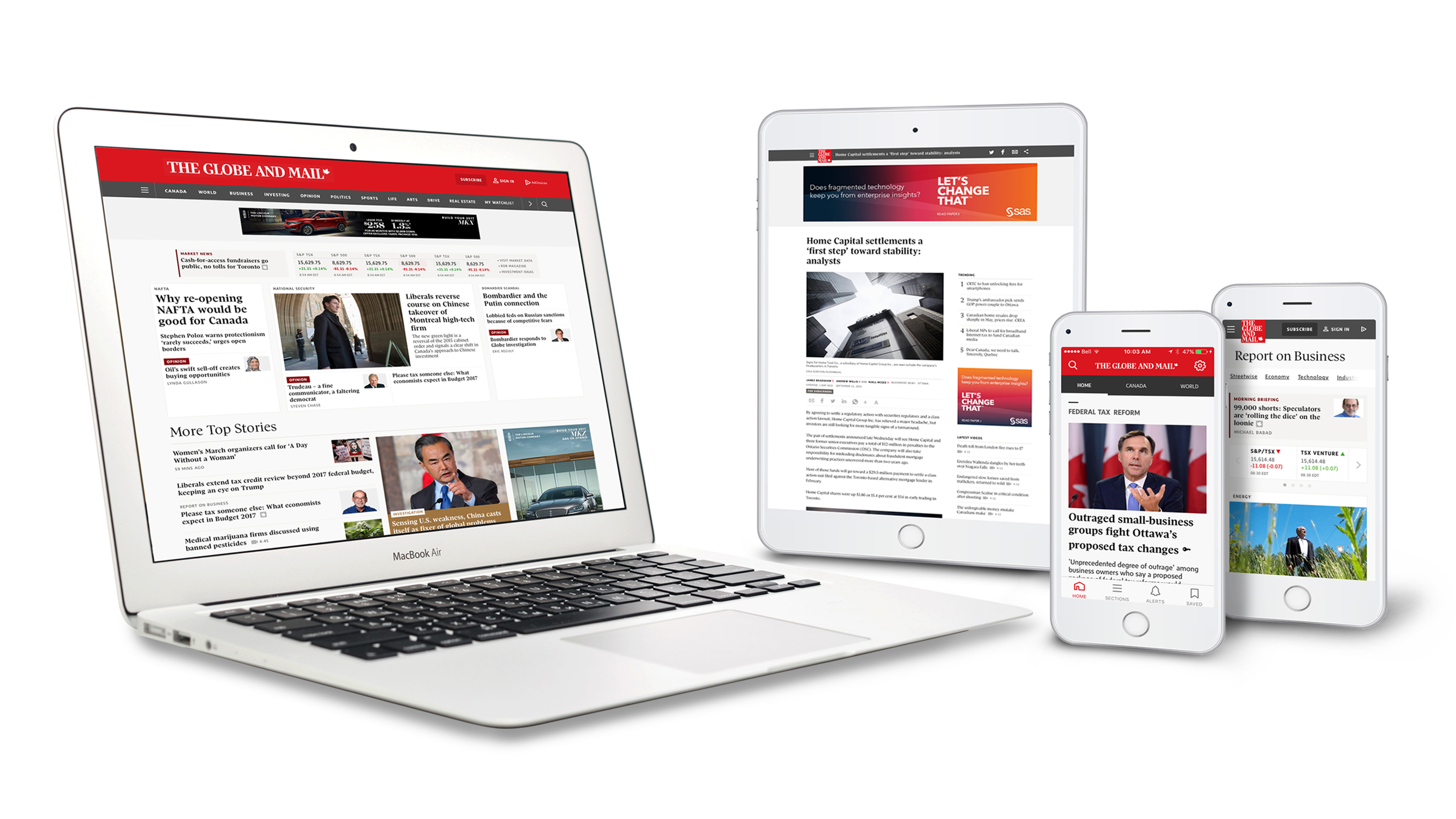 Sophi is The Globe's proprietary new tool that charts the Globe stories that are attracting the most attention in real-time, allowing us to deliver content that drives even deeper engagement with audiences.
See how it works.
INTRODUCING THE GLOBE CLOCK
The Globe Clock is a powerful and proven methodology that forecasts when readers are most engaged with certain types of content, from up-to-the-minute news to lifestyle stories to opinion pieces.
We can then use this information to help you develop a strong media strategy to maximize audience engagement with your ads.
To make the most of our stronger audience attention, we've also developed a range of new, high impact ad formats – and are leveraging the best of Washington Post's technology – to deliver new levels of awareness, interaction and conversion, across our platforms.
Collaborate with our Content Studio team to create innovative, results-driven creative – from interactive e-commerce ads to immersive 360 degree video – that deliver seamlessly on desktop, tablet and mobile and provide even greater ROI.
Get complete information about how partnering with the Globe Media Group builds your strongest connection to Canada.
© 2020 The Globe and Mail. All Rights Reserved.