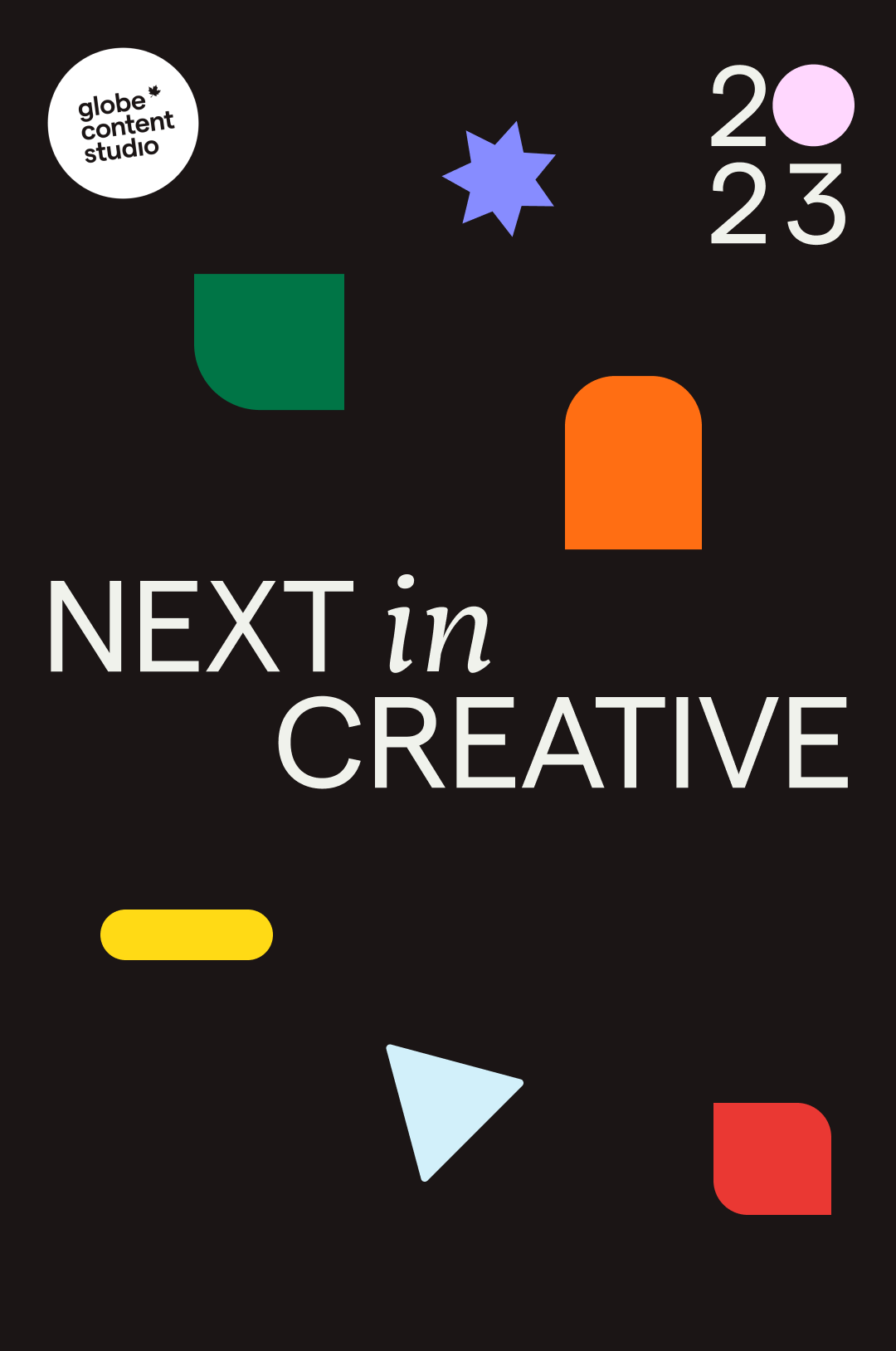 Fill in this form to download the report
Next in Creative is an annual, forward-looking publication, revealing and contextualizing the emerging trends that Globe Content Studio considers the future of content marketing.

We offer ideas for brands on how to use these insights to drive opportunities.
Our aim is to inspire you to elevate your content marketing campaigns.