As the year – and the decade – comes to a close, I thank you for your continued support. 
While it's been a complex time for all Canadians and the world at large, we remain optimistic and confident for a positive future.
This year, we celebrated 175 years of The Globe and we've continued to see the vital impact of our journalism across personal and professional lives, political and social policy.
In the last ten years, we were the only news organization to win two Michener Awards (for Unfounded in 2017 and Thalidomide in 2014). We were nominated for eight in total, demonstrating the public value of our investigative journalism. Dozens of National Newspaper and International Digital awards speak directly to our innovative spirit, and the exceptional quality of our work.
Our success is an immense source of pride. But we can't achieve it without your support.
A message from Editor in Chief, David Walmsley
Whatever the future brings, The Globe will be there to report on it with intelligence and integrity. 
On behalf of everyone, we thank you for supporting independent journalism and our mission to help make Canada a better place for everyone. 
Wishing you wonderful holiday season and a great start to 2020.

Andrew Saunders
Chief Revenue Officer
The Globe and Mail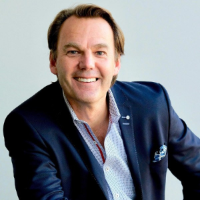 See all Ideas & Insights