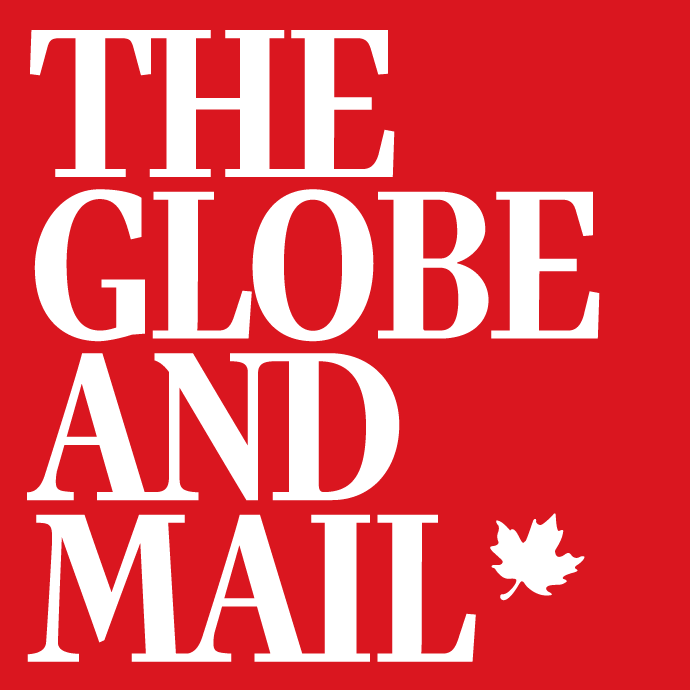 For every Canadian, life in 2020 took a dramatic turn with the emergence of COVID-19.
For The Globe and Mail, it's been a year of journalists working around the clock to meet Canada's demand for our news and information, insights and perspective. To help inform people from coast-to-coast – from breaking news to politics and world affairs, business to physical and mental health – we mobilized all of our resources to deliver the best coverage on all of the key issues.
In recent weeks, the covid story has shifted to the imminent promise of vaccine availability. It's been encouraging that human ingenuity and innovation are now building optimism that 2021 represents a path towards recovery. And, while it will still be some time before we can restore the quality of lifestyle and freedoms we cherish, by working together and continuing to support each other, we will get there.
As we head to the end of a complex and challenging year, here are highlights from our journalism– as selected by our editorial team.
[tf_popup style="gray" link="78499″]A message from the editor-in-chief[/tf_popup]
The year the world changed
While we're always committed to providing the highest standard of news and information, this year it's been more important than ever.
Amid the global swirl, facts and their context have remained the most valued resource to help inform Canadians from coast-to-coast. We immediately made all of our coronavirus coverage free to access, as staying informed has given Canadians reassurance, and has provided people the tools to keep themselves, and their loved ones, safe and healthy.
Tracking the pandemic
Trusted and followed by our nation's decision-makers, our award-winning journalists – such as André Picard on health; Eric Reguly, our European bureau chief; Rita Trichur on business; and Rob Carrick on personal finance, along with many more – have been at the forefront of the global COVID-19 crisis, to help keep Canadians up-to-date on the rapid changes and their implications.
The Globe launched the Zero Canada project, a comprehensive resource to help Canadians adjust to the reality of physical distancing, providing insight on how to cope with the personal and professional impact we've all been experiencing.
How many cases are there in Canada, by province, and worldwide? Explore our latest covid maps and charts.
How safe is school?
It depends on your neighbourhood
A Globe analysis of COVID-19 cases in five major cities revealed where it was low risk to reopen schools – and where the hot spots remain.
Five days of the second wave
When the virus came surging back in Ontario, the University Health Network was far better prepared than in the pandemic's early days – but now, as in many hospitals, staff are facing relentless pressure and stress again.
Take an inside look at Toronto hospitals' fall offensive against COVID-19, as Health reporter Kelly Grant and photojournalist Cole Burston reported from the front lines about their efforts.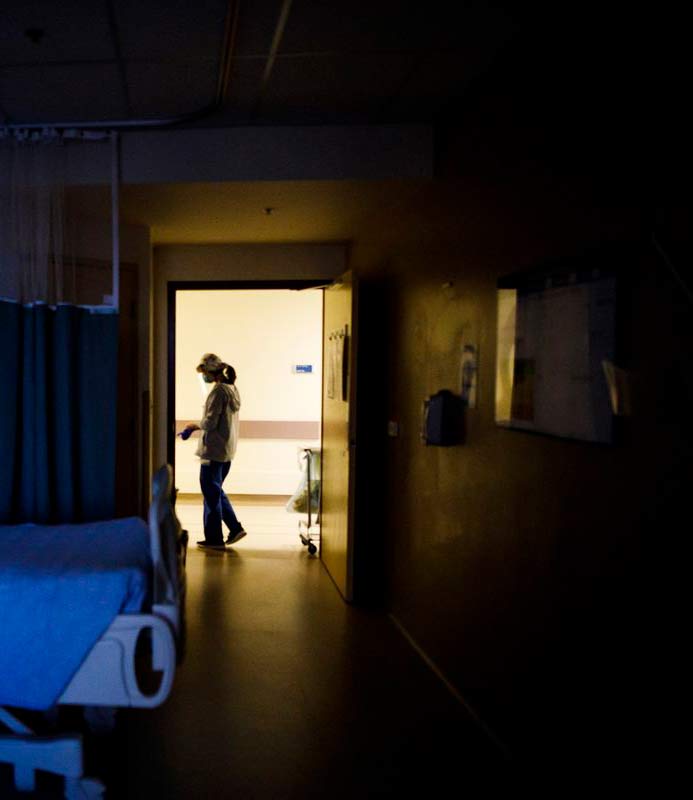 Race and social justice
In 2020, as Canadians grappled with the impact of systemic racism and bias, The Globe continued to use its platform to promote the diversity of voices within Canada and to cover issues facing marginalized groups.
From investigations to opinion pieces to rankings, The Globe showed Canadians how powererful inequities hurt vulnerable communities, and what can be done to elicit positive change.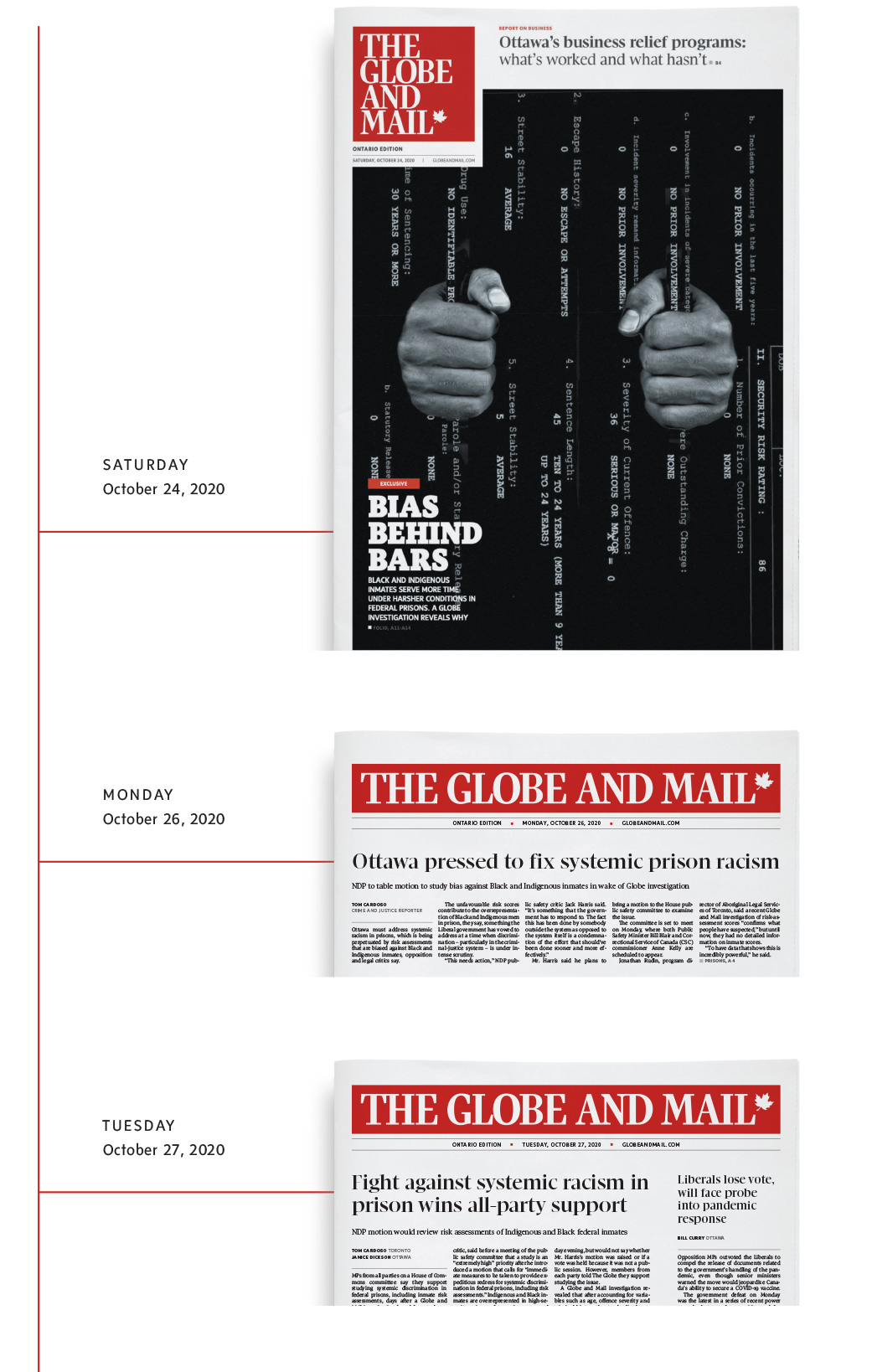 Bias behind bars
Federal inmates' risk assessments determine everything from where a prisoner is incarcerated to what rehabilitation programs they are offered. The Globe found Black and Indigenous inmates are more likely to receive worse scores than white inmates, based solely on their race.
The irrefutable data, throughout the story provided the catalyst for immediate calls for change.
Why are there still so few Black lawyers on Bay Street?
It's been more than two years since The Globe published a bombshell essay on the microaggressions one lawyer endured at work.
But at a critical time when employers are talking about diversity more openly, many racialized people say the insular legal community is as unequal as ever.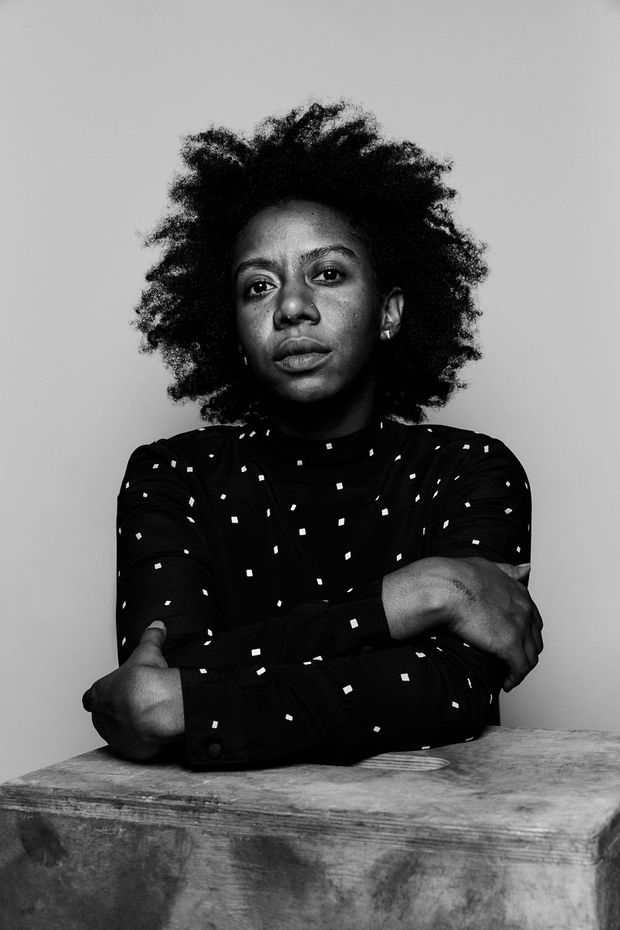 Resilience on reserve:
How my First Nation and my family have endured this pandemic
The environment
The climate crisis touches nearly every facet of our lives and demands attention from all Globe journalists.
The Globe now has a team of reporters across our country, and around the world, dedicated to covering how companies, governments and citizens are adapting and adopting new initiatives; pushing the transition to a low-carbon economy through an ESG (environmental, social and governance) lens.
We are dedicating resources and expertise to provide coverage to help leaders, planners and investors and citizens take action and make better decisions. We will do it with force, clarity and, as always, integrity.
The Globe's climate change commitment
In recent years, we have been witnessing a cascade of disasters from climate change that scientists have warned about for years. Humans caused it. Humans will have to live through it. And humans can help stop it.
The Globe and Mail is making a commitment for the future, renewing our pledge to cover the climate crisis.
There is still time – there is still hope. Defusing this crisis is in everyone's interest.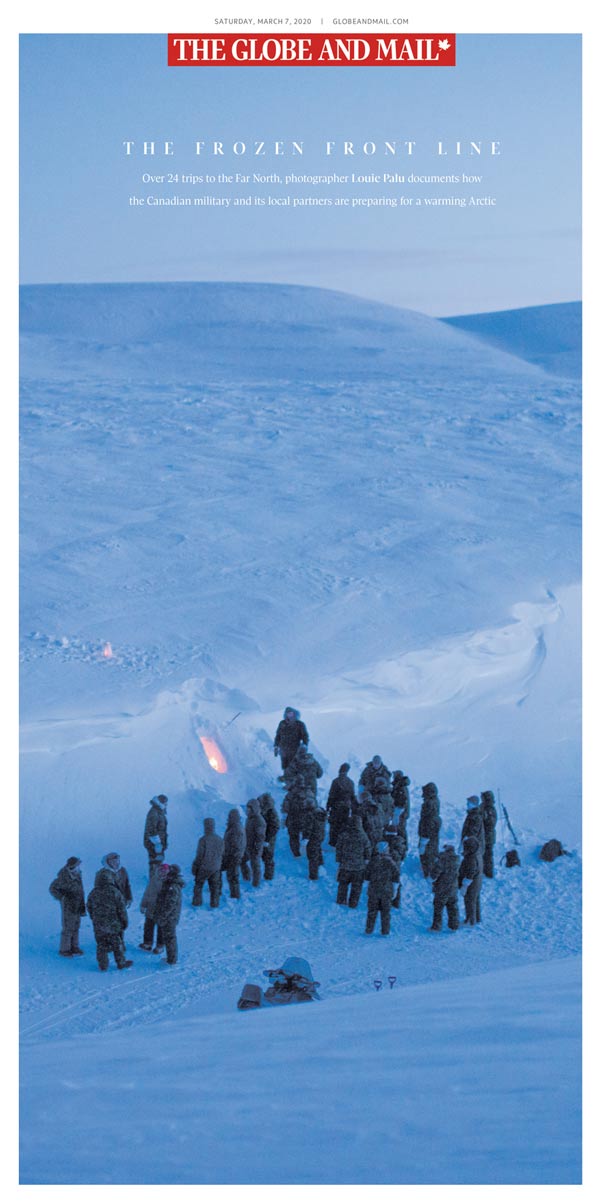 The Frozen Front Line
To the majority who've never ventured into Canada's north, the Arctic is a land that lives only in the imagination.
Over the course of 24 expeditions—spanning more than two decades—award-winning photographer Louie Palu has examined Canada's shifting relationship to the Arctic in a warming world.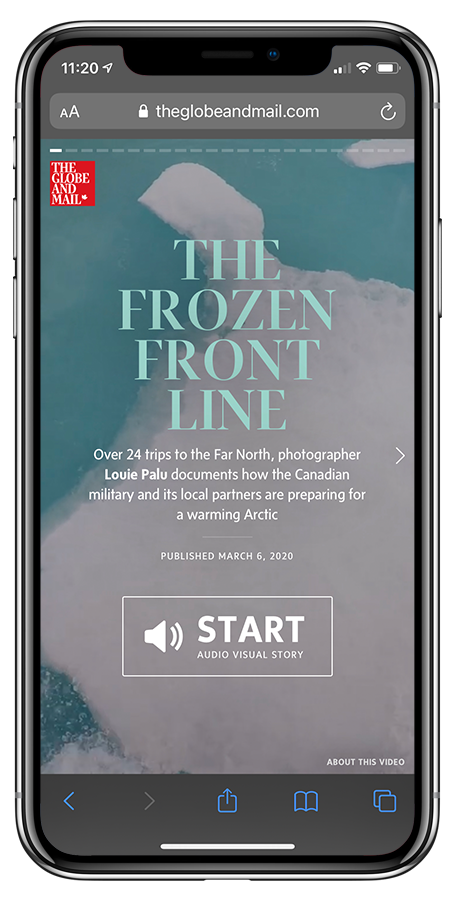 What Canadians can do at home to make a change
Making life more eco-friendly doesn't have to come at a huge cost or involve a big adjustment. These small steps can make a difference.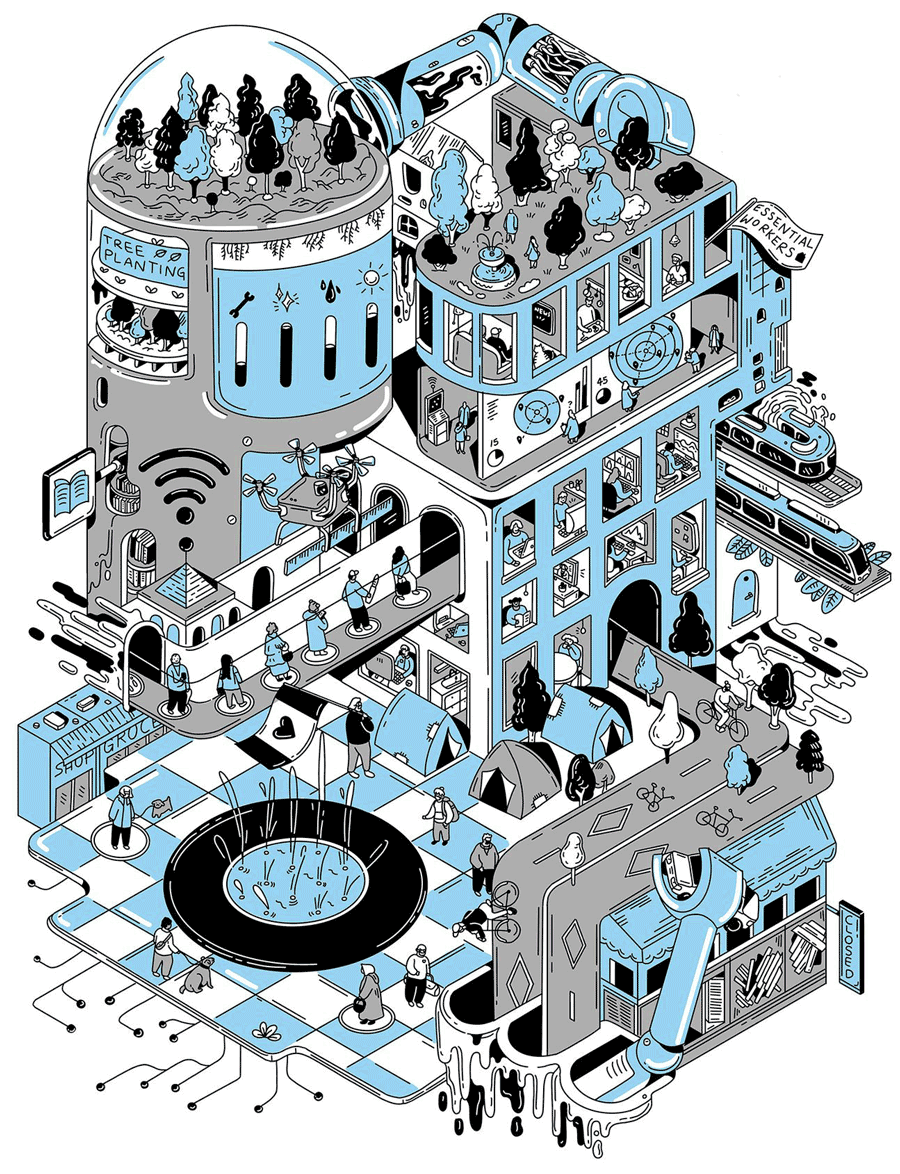 The Urban Cure
More bike lanes and sidewalk dining are some of the more obvious changes we've seen to city streets during the pandemic. But many mayors are also implementing more fundamental changes to education, housing and infrastructure.
The 15-minute city aims to build more liveable neighbourhoods
In Canada, only 23% of urban dwellers live in this type of area. A block-by-block analysis of the amenities available in urban areas offers insights into creating more vibrant communities. 
Life at home
Facing a radically restricted lifestyle, from the backyard to the home office, 2020 was the year we reclaimed our homes, and simultaneously attempted to pandemic-proof our personal finances.
To cope with the repetitive nature of home life, frequently indulging in daydreaming about relaxed dining in favourite restaurants or taking a much-needed escape from the new normal has been essential! Throughout even the strictest lockdowns, we've seen consistent reader interest in our inspiring travel and vacation ideas.
Canada's next star chefs
CANADA'S KITCHEN: 2020 EDITION
It's been a rough year for the hospitality industry, but chefs across the country continue to feed people, support local producers, and act as educators and stewards of the land.
The Globe asked rising culinary talent from each province and territory to share a dish that captures their own appetites and sense of place. The results will make your mouth water.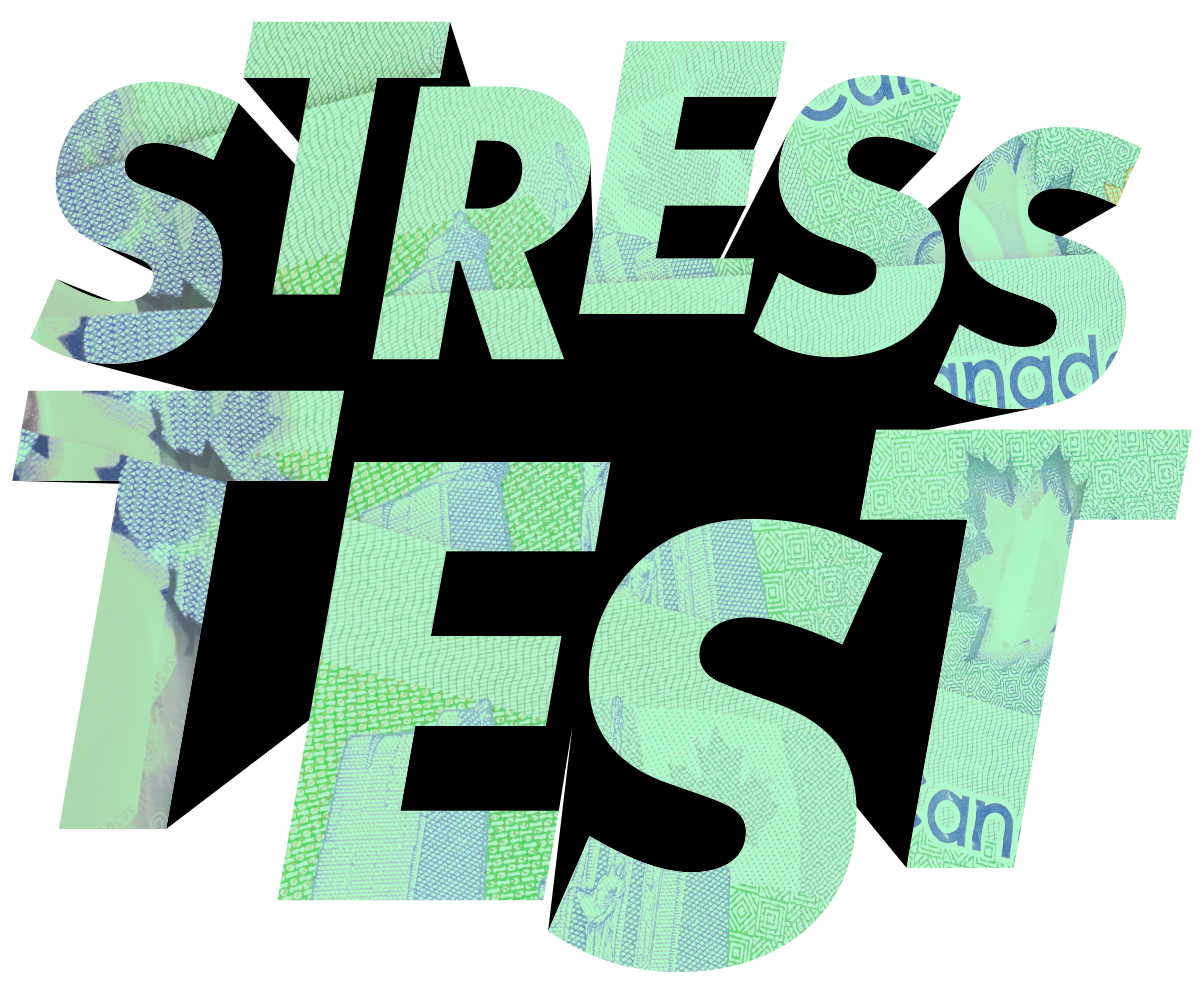 A new podcast from The Globe's personal finance team, columnist Rob Carrick and editor Roma Luciw delves into the topics impacting the wallets of Canadians between the ages of 20 and 40. Listen in, as they guide Canadians through how the basic rules of managing money have been seriously tested this year. 
Engaging and informative and often provocative and hard-hitting, The Globe also frequently highlights deeply moving stories of people who exhibit incredible personal strength and resilience, generosity of spirit and dedication to the wellbeing of others. 
Gone
Their loved ones disappeared. In their hunt for answers, these families came up against a terrifying network of power and impunity. That didn't stop them.
We live in the Prairies.
Will you see us?
Kyler Zeleny spent a decade travelling to hundreds of small towns in rural Canada, bearing witness to the often misunderstood lives he encountered.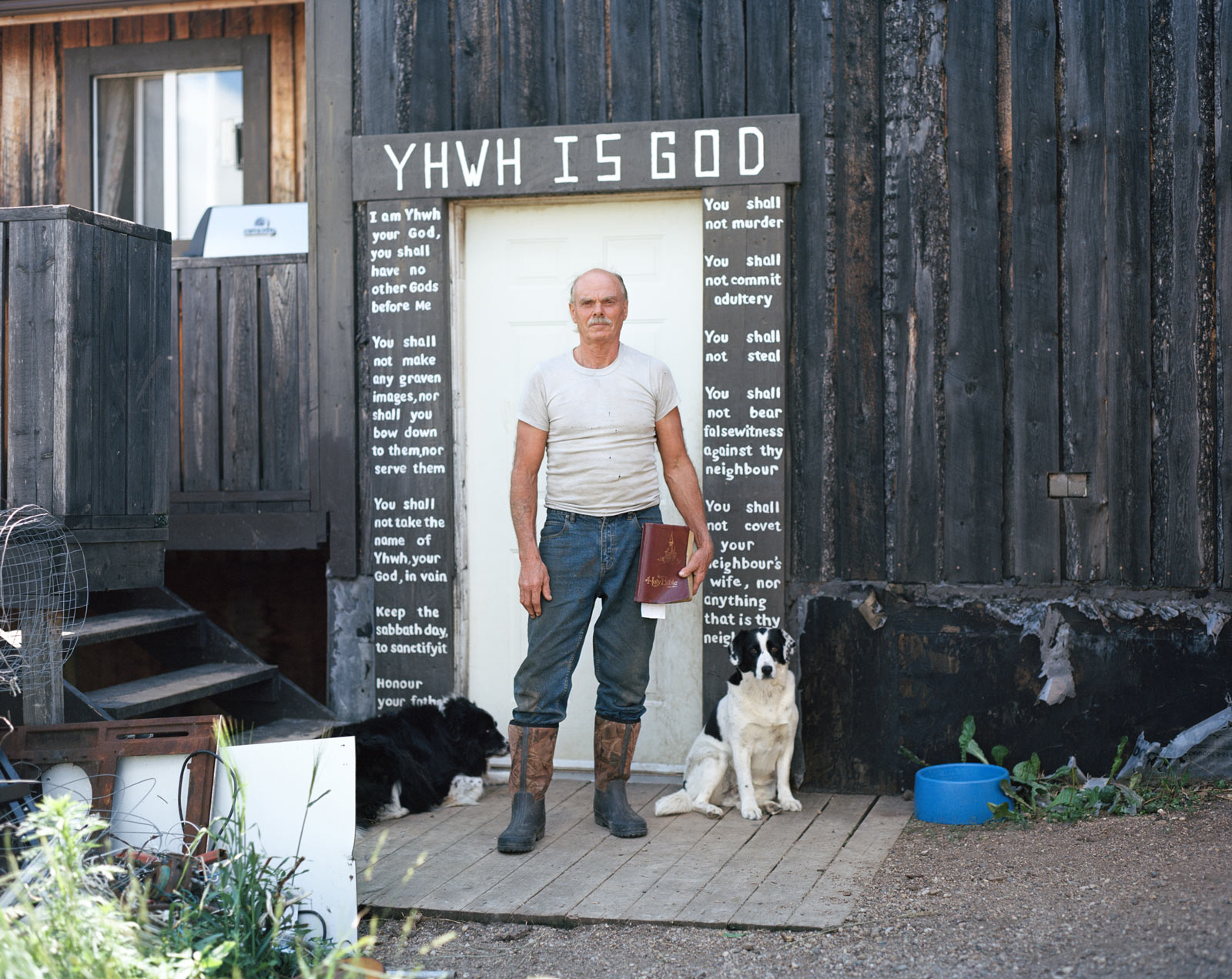 Real-life Wonder Woman flies humanitarian aid into remote Indigenous towns
Our Stepping Up series introduces Canadians to new sources of inspiration and leadership.
The Year in Photos
The images that broke our hearts and gave us hope in 2020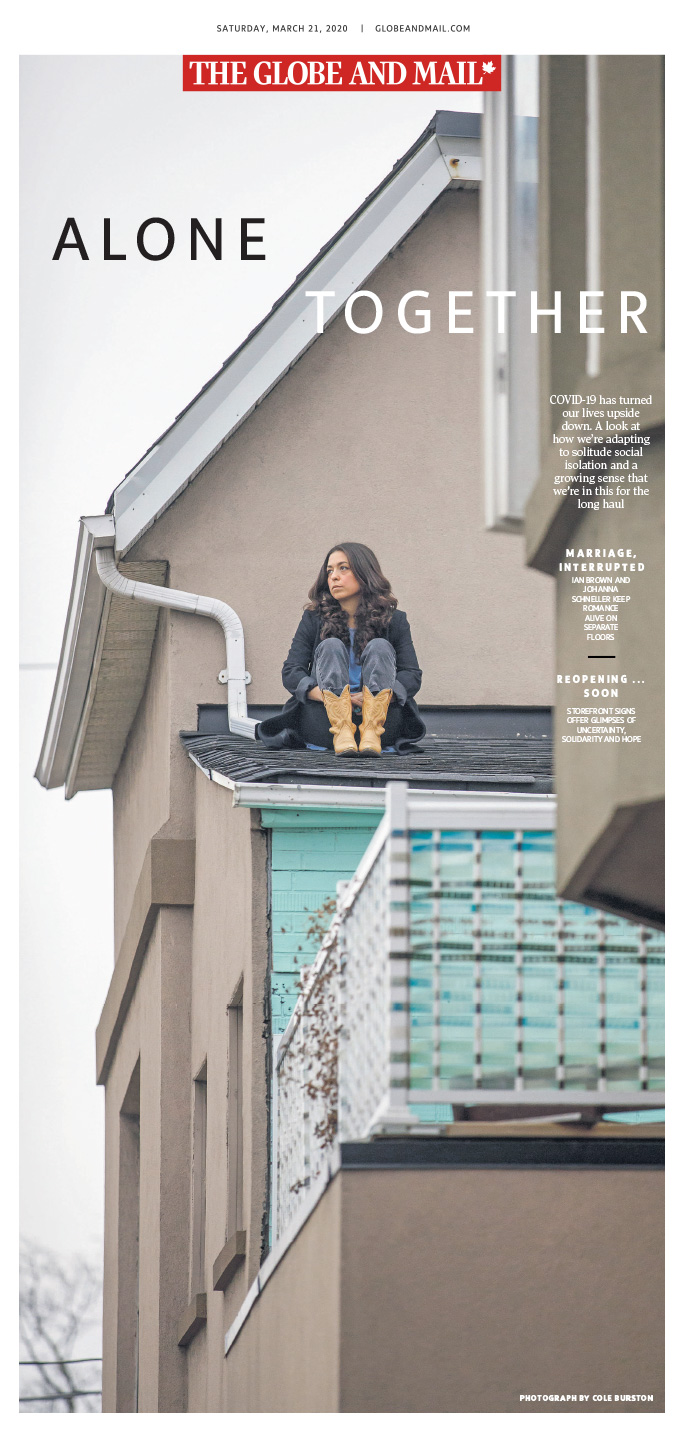 Best of 2020 lists fall on deaf ears.
This was the year you didn't discover anything new, and didn't want to.
This time of year, movies like Home Alone offer a warm place to rest your weary brain.
Cathal Kelley confirms why that's ok.
When the world stopped this spring, Canadians turned to The Globe and Mail to make sense of the events that matter. Our journalists worked around the clock to sift through the information—and growing misinformation—to bring readers the trusted reporting and analyses they expect from The Globe.
Like many of you, since March we have been working from kitchen tables and via video calls, coping with children at home and slow Internet. I'm proud of the journalism we've created over the last year and look forward to what The Globe can accomplish in 2021.
Have a safe and healthy holiday.
Phillip Crawley
Publisher and CEO of The Globe and Mail