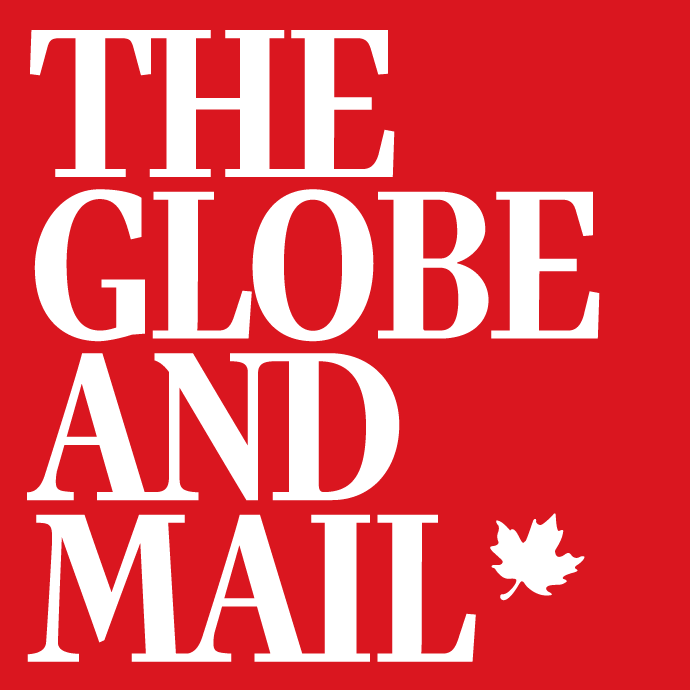 Best of 2018
Engaging and informative, provocative and often hard-hitting, innovative and always influential – we've published some incredible journalism in 2018.
To cap off a complex and frequently intense year, here are our highlights – as selected by our editorial team.
The Globe's purpose is to make Canada a better place for everyone to live in. It's why people form a strong relationship with us. They value our balanced perspective, crucial insight and guidance – supported by fair, honest opinion and debate.
It's no surprise then, that we're always happy to fly the flag for Canadian excellence – where it's genuine, well deserved and rewarding for all.
Whether it's learning about the science of sport with gold-winning Olympians, exploring the final frontier with our newest astronaut, unearthing hidden gem travel destinations, or introducing Canada's up-and-coming fashion designers and next star chefs, we go the extra mile to inspire our readers. Get prepared to be instantly hungry.
HIDDEN CANADA: 2018 EDITION
Ours to Discover
The 2018 PyeongChang Winter Olympics.
Expectation, skill, energy, discipline and stylistic flair fused into epic moments of peak performance. And that was just in our newsroom.
The Olympics are always a perfect platform for our team to flex our muscles – resulting in highly engaging storytelling that captures the unwavering focus, excitement and achievements of Canada's athletes.
The perilous pursuit of glory and gold.
The three-headed speed skating race.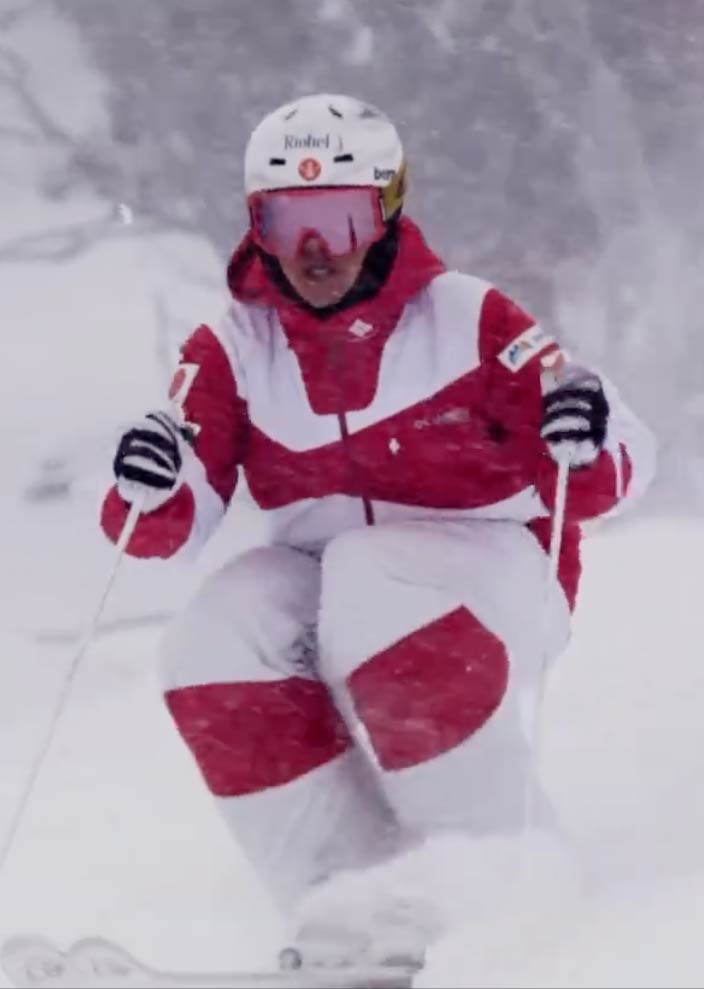 Inside David Saint-Jacques' launch into orbit
CANADA'S KITCHEN: 2018 EDITION
Meet the country's next guard of culinary stars
The Globe is uniquely influential across social, business and political life. It's why we're always a must-read for engaged Canadians, at a time when quality journalism is needed more than ever.
In recent times, we're seeing more politicians and business leaders think nothing of bending and breaking truth in the pursuit of personal gain. Independent, bold and incisive journalists are needed, more than ever, to hold these people to account. It's a vital responsibility – and one that millions of Canadians expect us to take.
Hustle in the Oil Patch: Inside a looming financial and environmental crisis
Just a few years after the boom, energy companies are shedding distressed wells for next to nothing. It's a brisk trade in junk assets — and virtually unchecked by regulators. Who will pay to clean it up?
A powerful example of The Globe's data-journalism at work, we discovered the huge number of inactive, abandoned and orphaned wells in Western Canada that require cleanup has ballooned to over 210,000. A financial and environmental crisis looms if companies that acquire the aging wells keep going bust.
We arrived at our findings by using custom software and statistical tools that were verified and fact-checked by data journalists not previously involved with the project.
On the Monday following publication of our Investigation, the Alberta government pledged to impose cleanup timelines on energy companies in a major policy shift to reduce growing financial and environmental risks tied to the idled oil and gas wells across the province.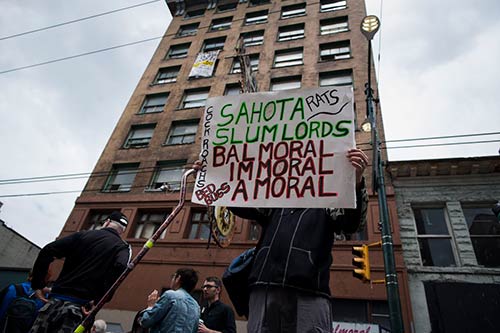 For low-income residents in Vancouver, a different kind of real estate crisis
Deplorable conditions are routine in many rental buildings in the city, including those owned by the Sahota family. While officials have issued fines and court injunctions to force necessary repairs, a steady stream of bylaw violations continues.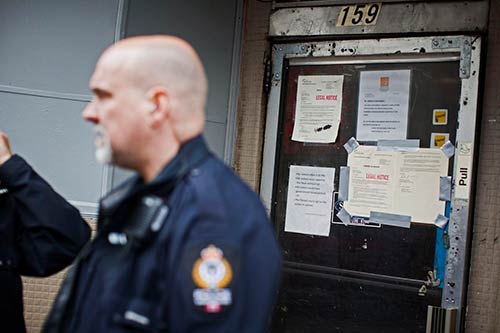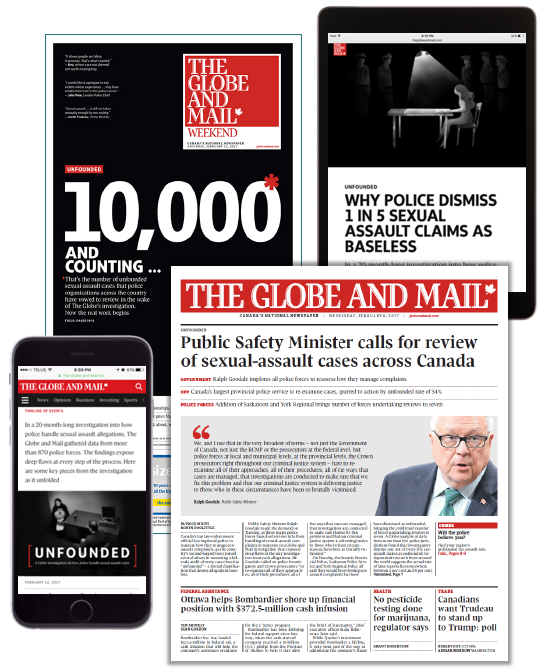 Unfounded investigation wins the Michener Award
In June, The Globe and Mail won the 2017 Michener Award, recognizing public-service journalism for our investigation into how Canadian police handle sexual-assault complaints.
Unfounded was our 20-month long project spearheaded by reporter Robyn Doolittle.
Cannabis from every perspective
In 2018, The Globe quickly became the authority on Cannabis legalization and its potential impact on social, political, business, investing and lifestyle activity across our country.
Is there enough legal cannabis to meet demand? Here's what the numbers say.
Making sense of the world.
People read The Globe, to make sense of the moment, the day, the week, the month, the year. And, they read The Globe for our uniquely Canadian perspective on world events.
With our role on the world-stage typically known for effective diplomacy and keeping the peace, it seems we're increasingly called upon to stress test the qualities that earn that reputation.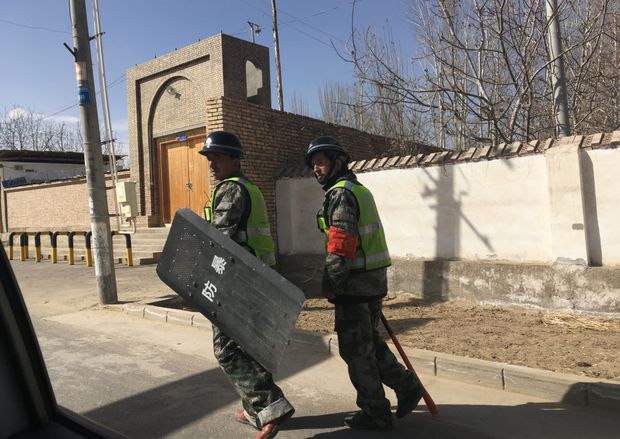 China detaining hundreds of thousands of Uyghurs in prison-like centres
The Chinese government has rejected a diplomatic demand from a group of Western countries, including Canada, to discuss issues related to the Xinjiang region and conditions for the largely-Muslim Uyghur population there.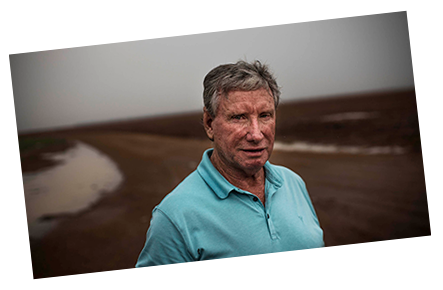 The Road
Highway BR-163 cuts a brutal path through Brazil's conflicting ambitions: to transform itself into an economic powerhouse and to preserve the Amazon as a bulwark against climate change.
The Globe's Stephanie Nolen travelled 2,000 kilometres along the dusty, dangerous corridor, and found a range of realistic — and often counter-intuitive — ways that the forest could work for everyone.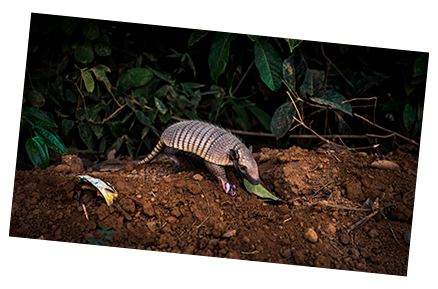 The whole truth and nothing but the truth.
Although trust in traditional news outlets and digital content published by newspaper brands is ranked higher than digital-only properties, the subversion of credibility is a very real threat. While we maintain the highest standards for all of our journalism, we're leading international efforts to ensure accuracy from and credibility for publishers of digital news.
We're proud to be one of the founding members of The Trust Project, a consortium of 30+ international publishers. focused on building a system of higher standards for truth and transparency in journalism.
RIP Truth: You were fun while you lasted.
Elizabeth Renzetti's weekly column was replaced by important obituary we needed to run.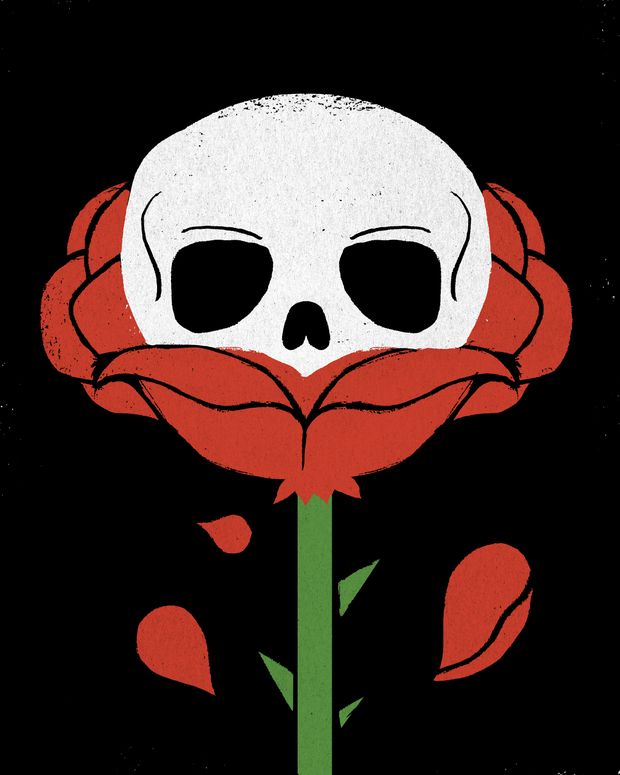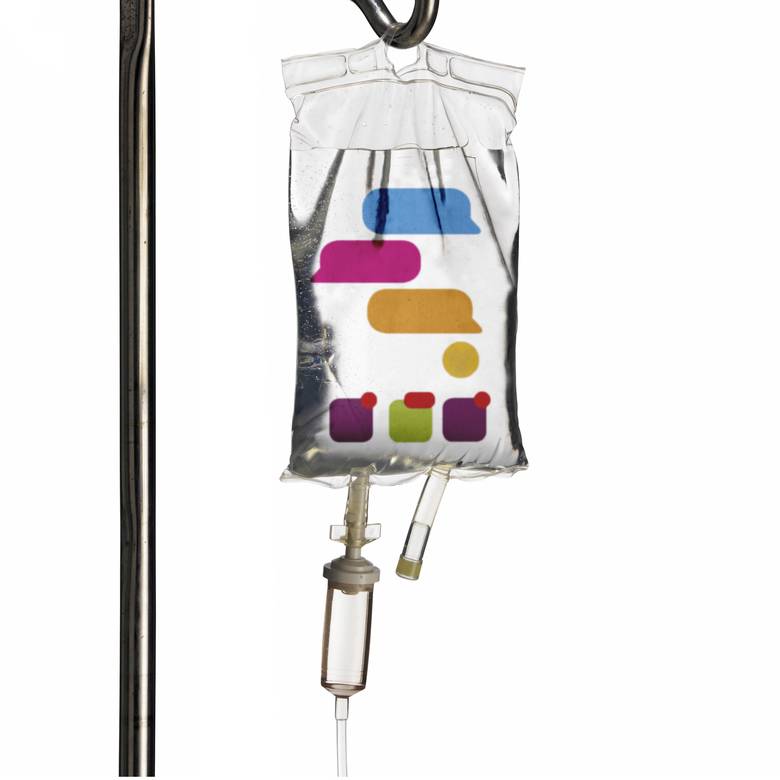 Your smartphone????is making you???? stupid, antisocial ???? and unhealthy ????. So why can't you put it down❔⁉️
A decade ago, smart devices promised to change the way we think and interact, and they have – but not by making us smarter.
Eric Andrew-Gee explored the growing body of scientific evidence that digital distraction is damaging our minds.
So put down your phone and pick up our newspaper.