Unlock the power of the Globe Media Group
We apply the same insight and rigour to brand building as we do to uncovering the stories that matter to Canadians. This means we can confidently drive your strategy; accessing the best audience, within the most trusted context and delivering optimal performance.
Your next campaign can be the most successful one yet.
Unlock the power of our Influencers, across all of our platforms and discover the difference.
You need to create a strong connection to your target consumers. We do that.
Our growing audience of 21 million readers, every month, is more diverse than you may think.
INFLUENTIAL AT HOME
Influencers are a trusted source among their
social network.
INFLUENTIAL AT WORK
Influencers have considerable buying power at their
workplace. In 2014 they were involved in $40 billion
in business purchase decisions.
BUSINESS
PROFESSIONALS
AT OUR CORE
Engaged, influential and powerful
business professionals make up
the bulk of our audience.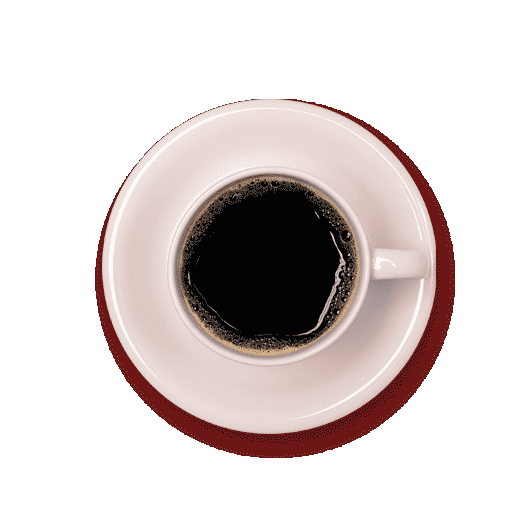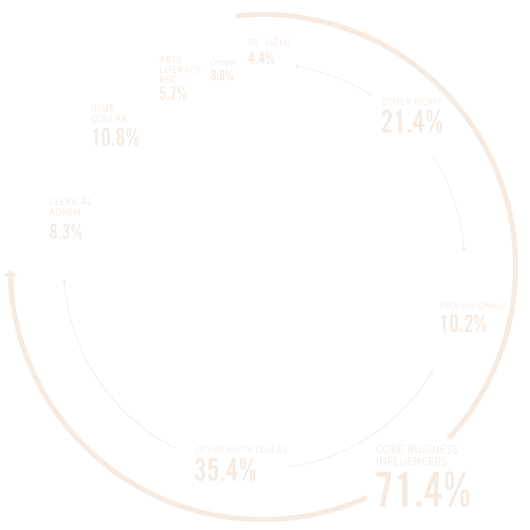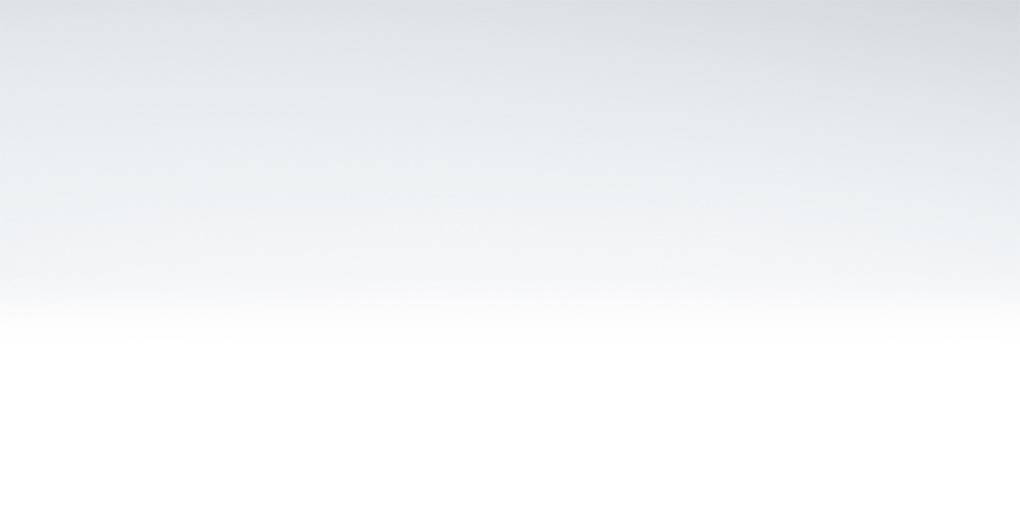 GROWTH
IN FEMALE
READERSHIP
Both men and women enjoy
reading The Globe.

Since 2011, we've shown increases
in women and mom readers in both
print and digital.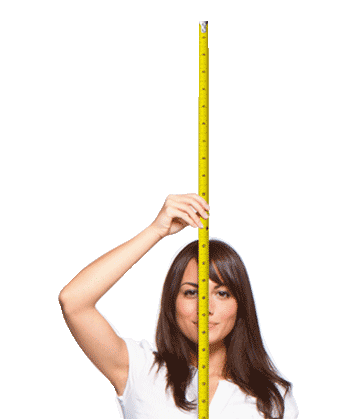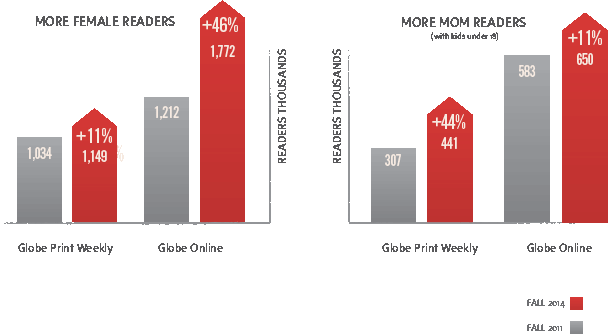 THE CHOICE OF ALL AGE GROUPS
People of all ages read The Globe, both in print and online. 60% of our audience are 18-49.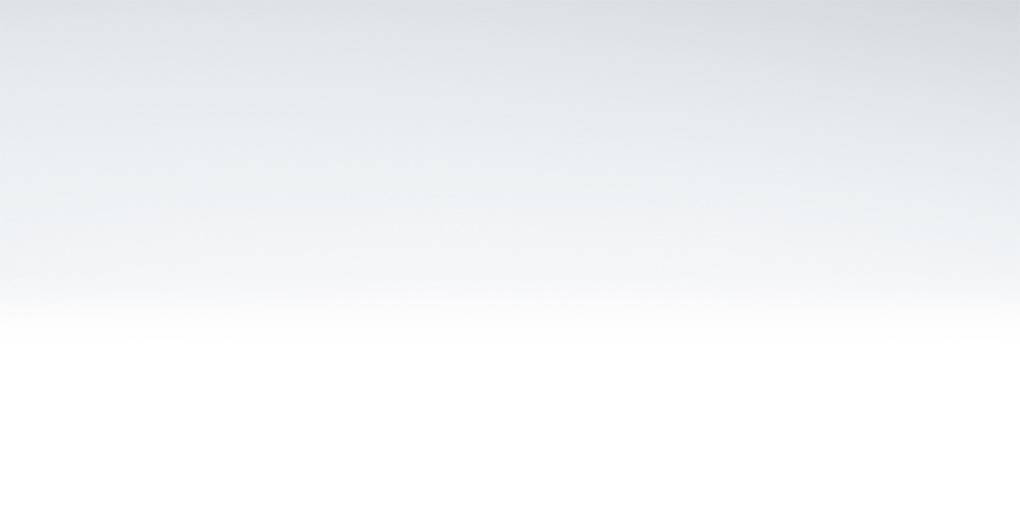 MILLENNIAL
GROWTH
Generation Y now makes
up 32% of our audience.

We connect with over
2,000,000 Millennials
every week.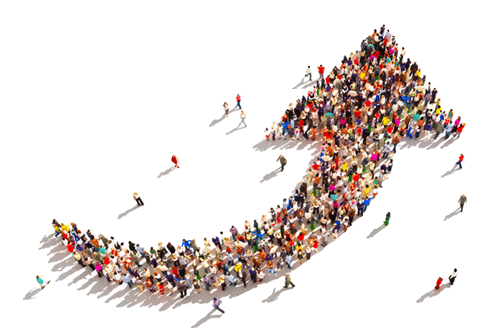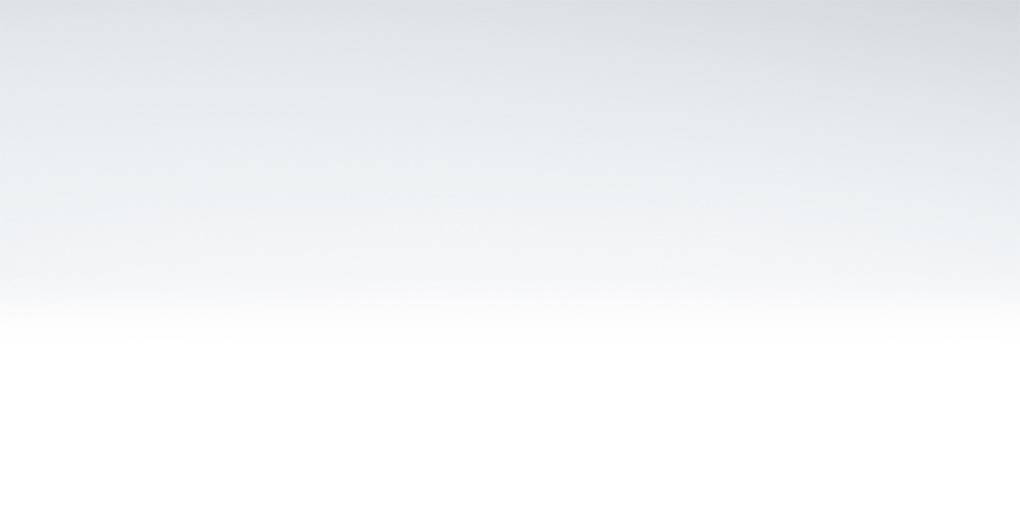 REACH
18 MILLION

CANADIANS - MORE THAN HALF OF CANADA - EVERY MONTH
in the world's best news, business and finance sites
and the world's best lifestyle and entertainment sites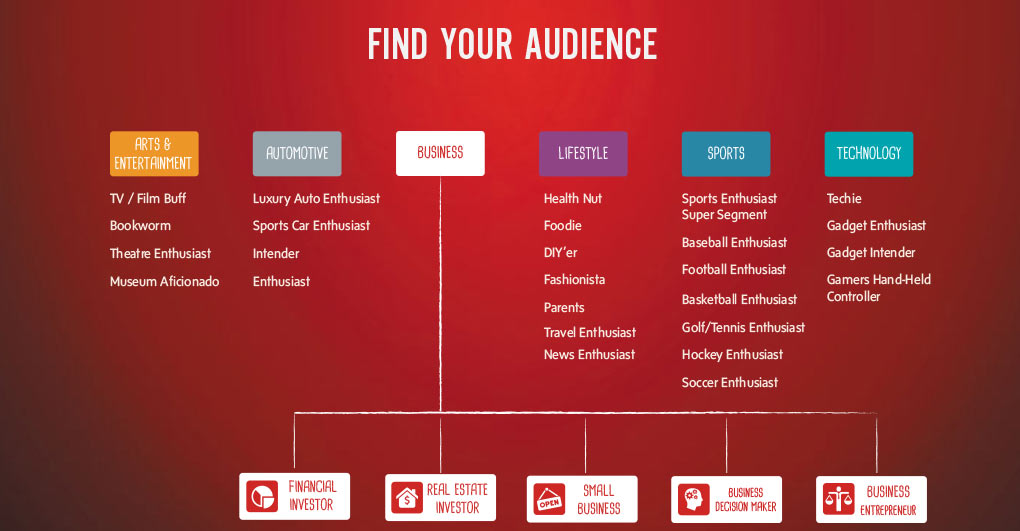 Access over 30 robust Globe Influencer segments or target your own.
Does your choice of advertising partner affect your brand perception?
New research shows that, across automotive, financial, and travel categories, all brands saw a significantly positive lift in opinion, by advertising on what respondents consider their most premium/prestigious type of website.
Additionally, the negative impact of appearing in less prestigious sites is considerably stronger.
Discount airline
33% | 6%
Full-service airline
28% | 4%
Banks / financial services
26% | 6%
Luxury automobile
25% | 5%
Non-luxury automobile
19% | 9%
Discount airline
10% | 26%
Full-service airline
8% | 32%
Banks / financial services
8% | 38%
Luxury automobile
6% | 38%
Non-luxury automobile
8% | 28%
More positive
|
Less positive
Context Matters research study, 2016. Used with permission from Marketing magazine
Learn about the power of premium placement
with the Context Matters research study
Globe Media Group has partnered with Marketing magazine, Rogers Insights and the Canadian Marketing Association to release the Context Matters research study. The study quantifies, by category, how context impacts consumer perception of your brand and particularly, the benefits of advertising in premium digital environments.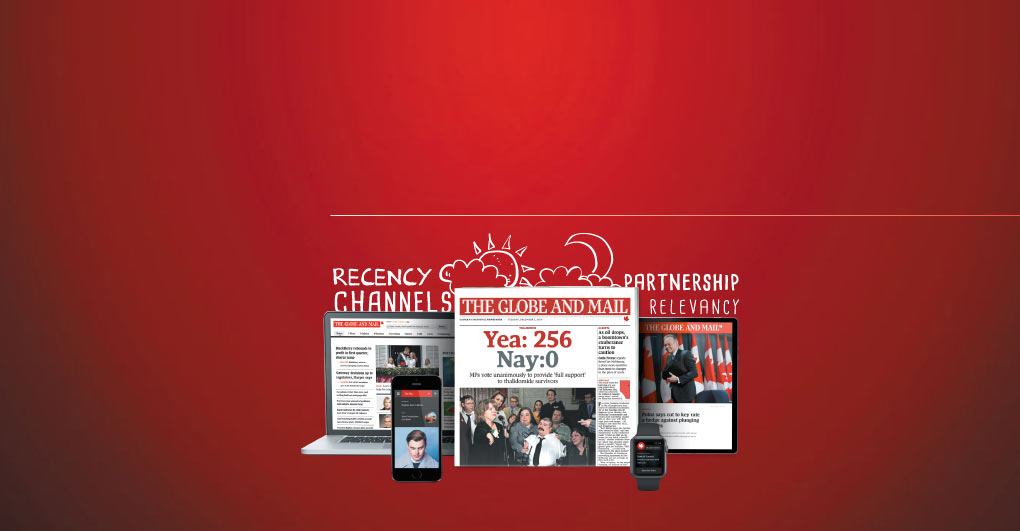 Appear next to Canada's most respected opinion leaders and our award-winning content
CANADA'S TRUSTED NEWS SOURCE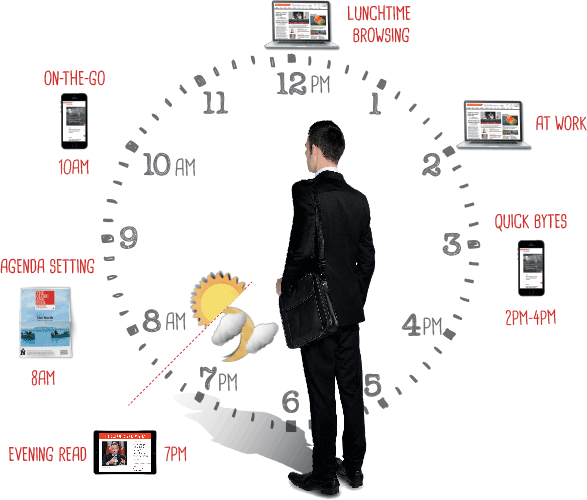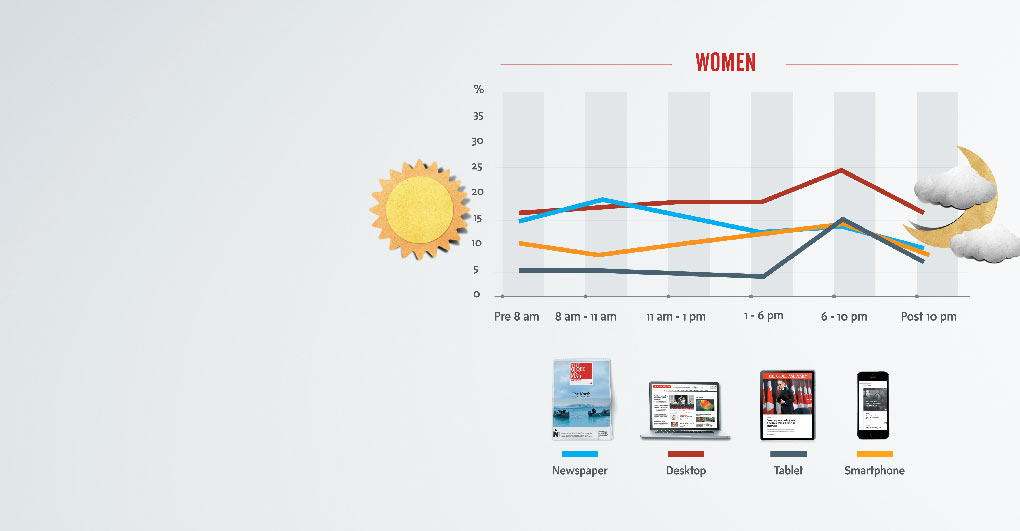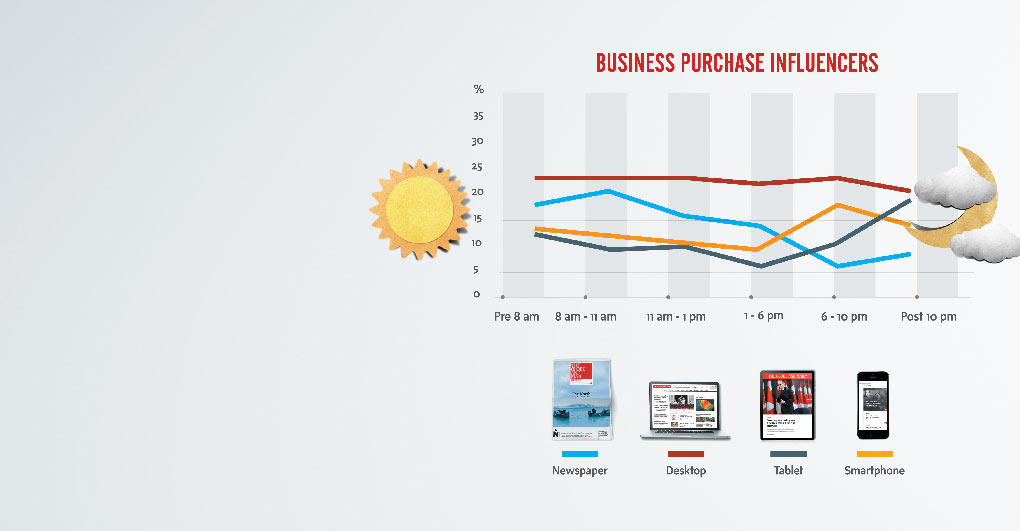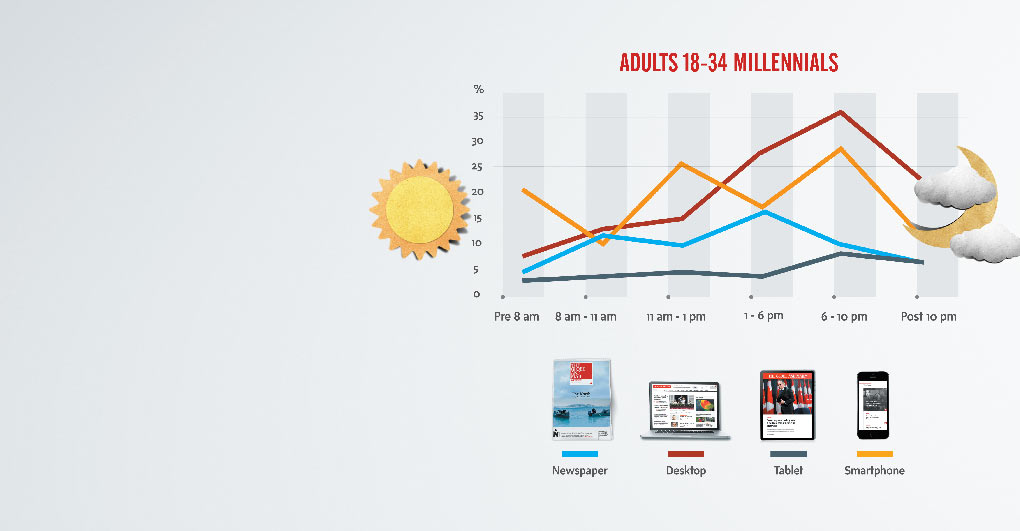 THE RIGHT AUDIENCE
THE RIGHT TIME
THE RIGHT PLATFORM
Connect with your ideal
consumers, throughout their day,
on the platform of their choice.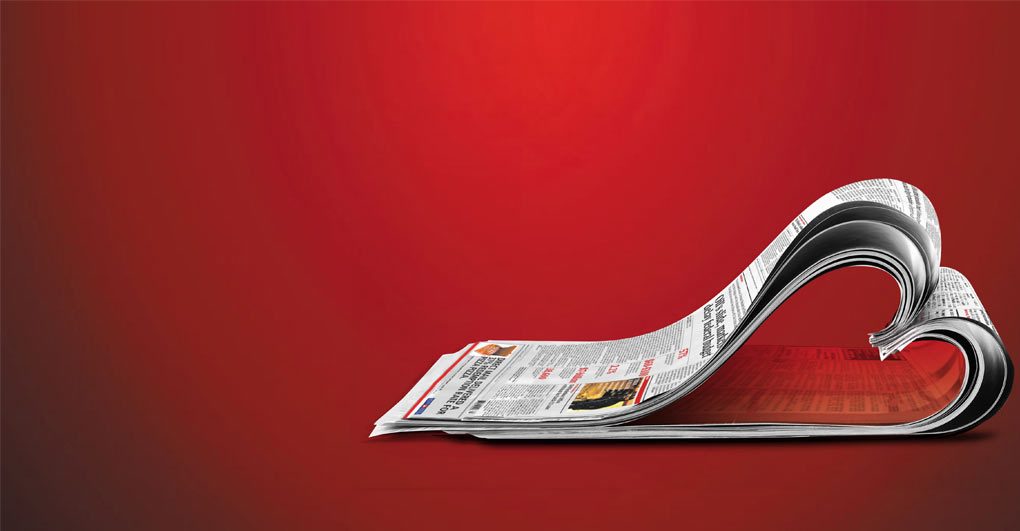 CANADIANS STILL LOVE
OUR NEWSPAPER
If it's engagement you seek, the newspaper
is still the most effective platform.

Our readers spend quality, focused time
reading their Globe, while audience
attention for other media is often
heavily distracted.


THE REDESIGNED
REPORT ON BUSINESS
As the number one source in Canada
for business news, we are committed
to understanding our audience and
adapting to the evolving ways they
consume media.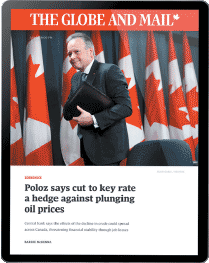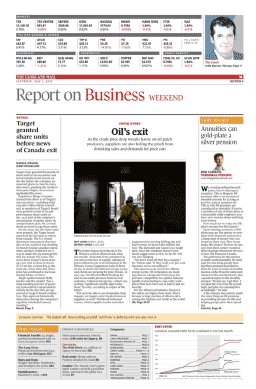 A REINVENTED
APP EXPERIENCE
Totally redesigned to drive deeper
engagement and reward curiosity.

Seamlessly integrate your brand for
the highest content resonance and brand recall.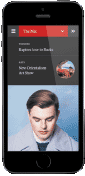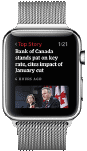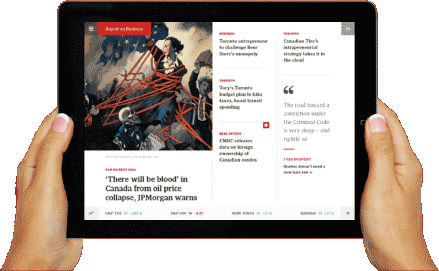 GLOBE EDGE
Create custom editorial, native and
advertorial programs across Globe
platforms for maximum contextual
impact and strong engagement with
your ideal consumers.

Leverage our in-house content studio
to curate unique experiences that attract,
engage and retain your consumers on
the deepest level.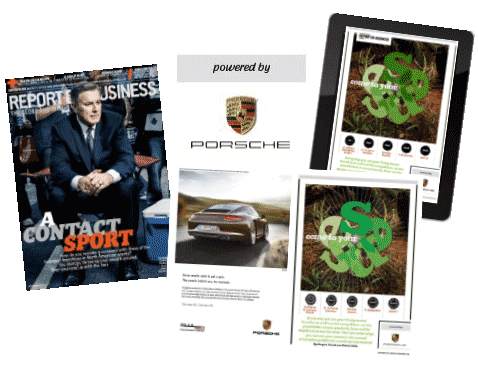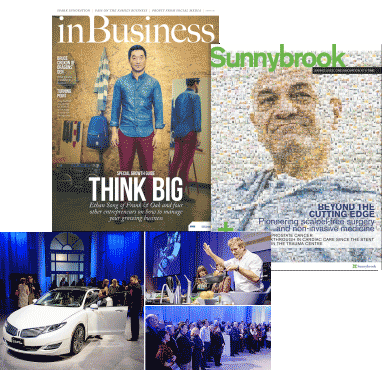 A campaign is only as good as the results it delivers. Our team is always available to help you understand our readers' interests and behaviours and to enhance your campaign for optimal effectiveness.
And, with Globe Metrics, we provide the essential insights to verify your campaign's success.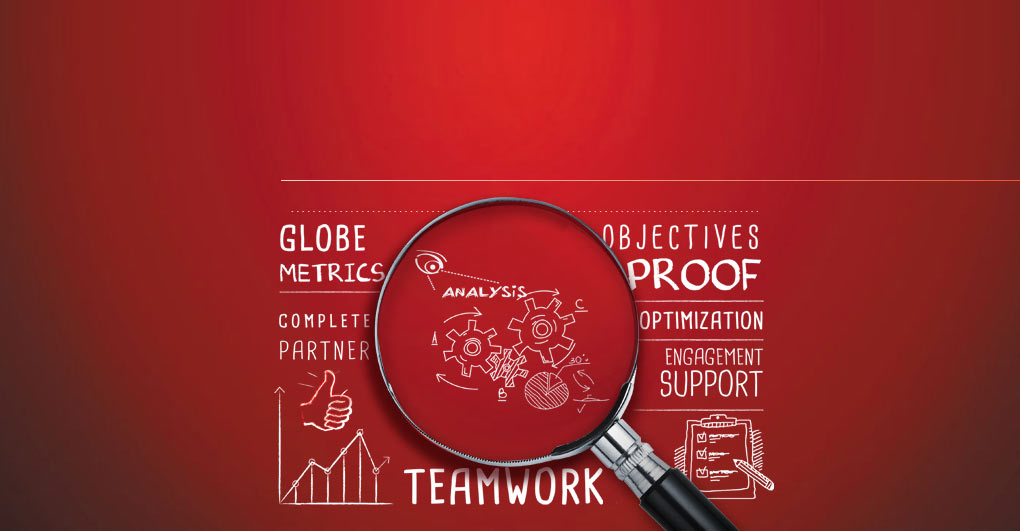 GLOBE METRICS
We offer you performance insights
across more than 30 key metrics,
helping you optimize for greater
campaign effectiveness.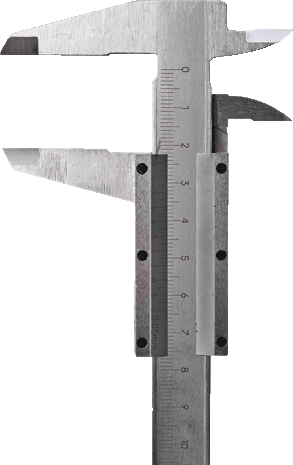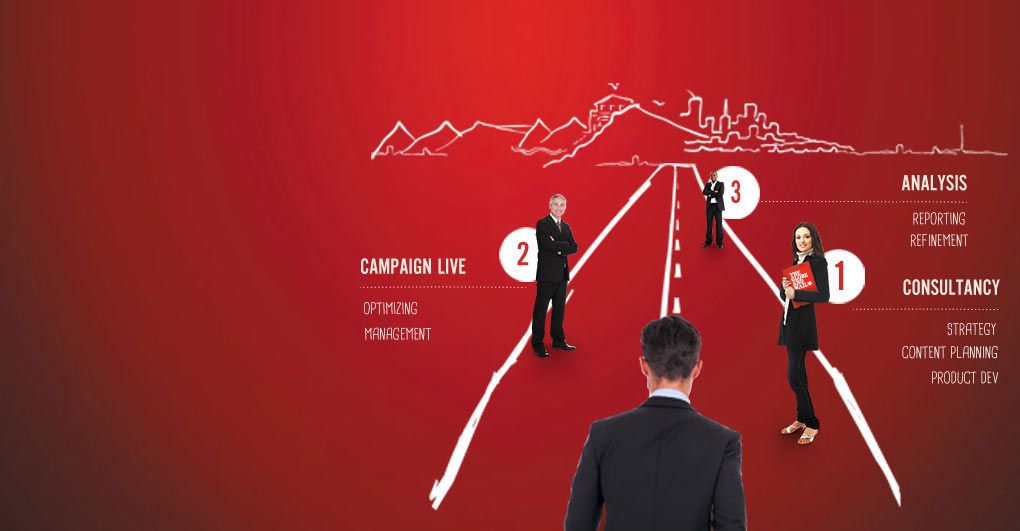 YOUR COMPLETE
MEDIA PARTNER
Our team will support you through all
phases of your campaign
ADVANCED STRATEGIC
AND TACTICAL SUPPORT
Comprehensive services to help
ensure your success.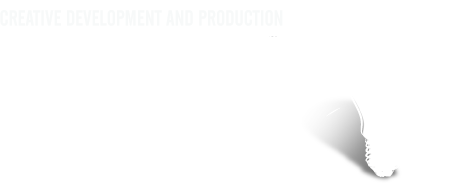 TAKE THE NEXT STEP
Globe Media's team is ready to assist you in planning, deploying and measuring your next campaign.
1-866-999-9237
WESTERN CANADA
1.604.631.6608
EMAIL US
WESTERN CANADA
TORONTO
1.866.999.9237
EMAIL US
NATIONAL, ONTARIO & MANITOBA
EASTERN CANADA
1.800.363.7526
EMAIL US
OTTAWA REGION, QUEBEC & ATLANTIC
INTERNATIONAL
1.212.946.0219
EMAIL
NEWBASE