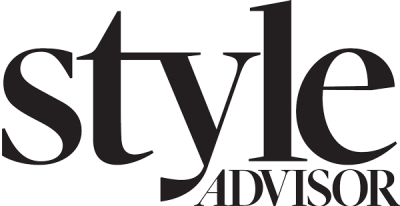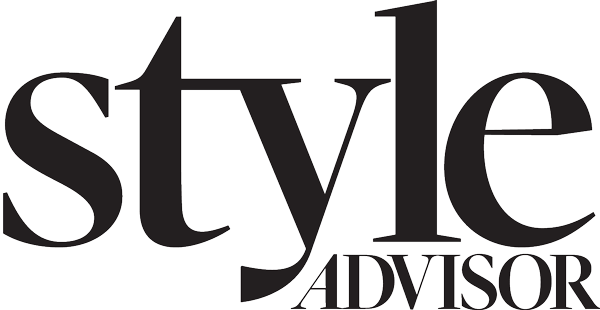 Published in a bold, oversized format with rich full colour, Globe Style Advisor delivers premium content in a premium package – the perfect showcase for your premium brands.
In 2019, Globe Style Advisor includes a dedicated Travel issue, a Spring issue, two Men's issues (summer and fall), an additional issue for the fall and one for the holiday season.
March 2019: The Travel Edition
The Travel Edition
The Globe and Mail Style Advisor's travel edition tracks the year's key trends in luxury getaways, discovering unique destinations and breaking down everything to pack and plan to make the most of time abroad.
From what to wear during a Caribbean escape to how design is luring visitors to locales in Europe and Asia and reporting on elevated meals in the sky, this issue is geared towards first-class flyers and those craving insider experiences. Shop the issue's lineup of chic luggage, smart swimwear, sun-focused beauty and on-the-go reads.
BOOKING DEADLINE: Friday, February 1
MATERIAL DEADLINE: Thursday, February 7
PUBLICATION DATE: Friday, March 8
April 2019: The Business of Style
The Business of Style
Spring's most inspiring fashion, beauty, design, food and drink moments come together in a guide to the best of the season, paired with our annual look at the business behind fashion and how the shopping experience is evolving for our audience.
We go deep into one of the industry's big trends: how activism on the part of leaders of the world's top brands and retailers is making style more sustainable and inclusive.
In Omnibus, find news on the brand launches and noteworthy names to watch. And in features, go deep into must-haves for closets, living spaces and dinner tables.
BOOKING DEADLINE: Friday, March 1
MATERIAL DEADLINE: Thursday, March 7
PUBLICATION DATE: Friday, April 5
May 2019: Summer Men's Wear Primer
May: Summer Men's Wear Primer
As the weather warms up, so does a desire for dapper men's wear, grooming buys and handsome accessories from footwear to timepieces, bags to sunglasses.
On the design front, explore unique ways to maximize outdoor living space, from contemporary cottages, cabins and camps to creating the perfect summer escape in the city.
Travel stories focus on weekend road trips to undiscovered locales in Canada and the wheels that can get you there. Entertaining features offer advice on how to incorporate the latest in wine, beer and spirits into a refined backyard bash.
BOOKING DEADLINE: Friday, April 5
MATERIAL DEADLINE: Thursday, April 11
PUBLICATION DATE: Friday, May 10
September 2019: The Fall Fashion Edition
The Fall Edition
Novel knits and outerwear, a cozy approach to design at home and entertaining with comfort and warmth in mind make up this primer for a stylish fall.
In cosmetics, skincare and fragrance, we break down the season's newsworthy launches. In housewares, a growing appreciation for craftsmanship is adding an artisanal touch to our favourite rooms.
Plus a guide to statement style books and tips for winter travel.
BOOKING DEADLINE: Friday, June 7
MATERIAL DEADLINE: Thursday, August 8
PUBLICATION DATE: Friday, September 6
October 2019: Inspiring Interiors
Inspiring Interiors
The start of nesting season means readers are looking to add comfort and style to their spaces for the long winter ahead. This issue combines features spotlighting idiosyncratic interiors with trend-focused market edits of furniture and housewares.
Our October issue is also where you'll find the fall men's-wear primer where creative talent from the worlds of screen, stage and sound sport the outerwear, suits and accessories of the moment. And don't miss profiles of the epicureans changing the way we eat and drink.
BOOKING DEADLINE: Friday, June 21
MATERIAL DEADLINE: Thursday, September 12
PUBLICATION DATE: Friday, October 11
November 2018: The Holiday Edition
Holiday Edition
How do you balance hosting an extravagant holiday season while making sure you connect authentically with those you love?
This annual holiday guide offers ideas for over-the-top winter clothing, accessories and beauty, creative seasonal décor ideas and a primer for December socializing with flair.
And, don't miss a guide to statement-making fashion, design, travel and entertaining gifts
BOOKING DEADLINE: Friday, October 12
MATERIAL DEADLINE: Thursday, October 18
PUBLICATION DATE: Friday, November 16
Learn More
For complete information about our platforms and products, and how we can ensure your next campaign is the most successful one yet, get in touch!
© 2017 The Globe and Mail. All Rights Reserved.