Showcase your brandin Globe Alliance video
Build your brand impact with engaged video audiences across Globe and Globe Alliance video opportunities.
Connect to your audiences within our premium and performance-focused programs, delivered across our portfolio of world-class news, business and lifestyle sites to strengthen your connection to your brand's most influential and responsive consumers.
From editorial pre-roll to custom and sponsored video content, deliver your video message to Canada's most sought-after audiences across The Globe and Globe Alliance partners, focused on your brand impact and performance objectives.
Premium video
Connect with quality audiences across our Globe Alliance network, taking advantage of delivering your message with Alliance site and channel selection, a range of video formats and data targeting​​ capabilities
Performance video
Deliver video advertising with a focus on achieving competitive Completed Views, aligned to your goals, and featuring the ability to target our 4 top verticals; News, Business, Lifestyle and Sports​​
Globe Alliance sites feature world-class video content that cover every interest – news, business, investing, fashion and beauty, delivered 24/7 across The Globe, Reuters, Fast Company and Inc., Washington Post, Forbes, ABC News, Esquire, ESPN and more.
Showcase your brand with Pre-roll ads before our engaging, high-demand content, featuring industry-leading viewability and completion rates.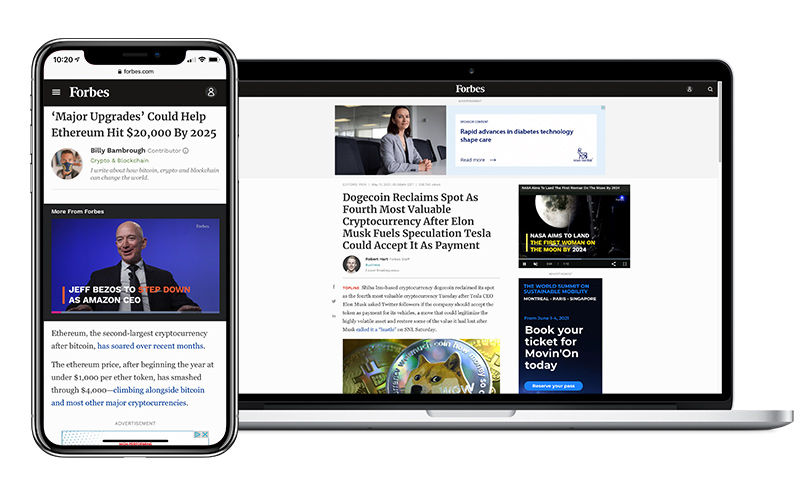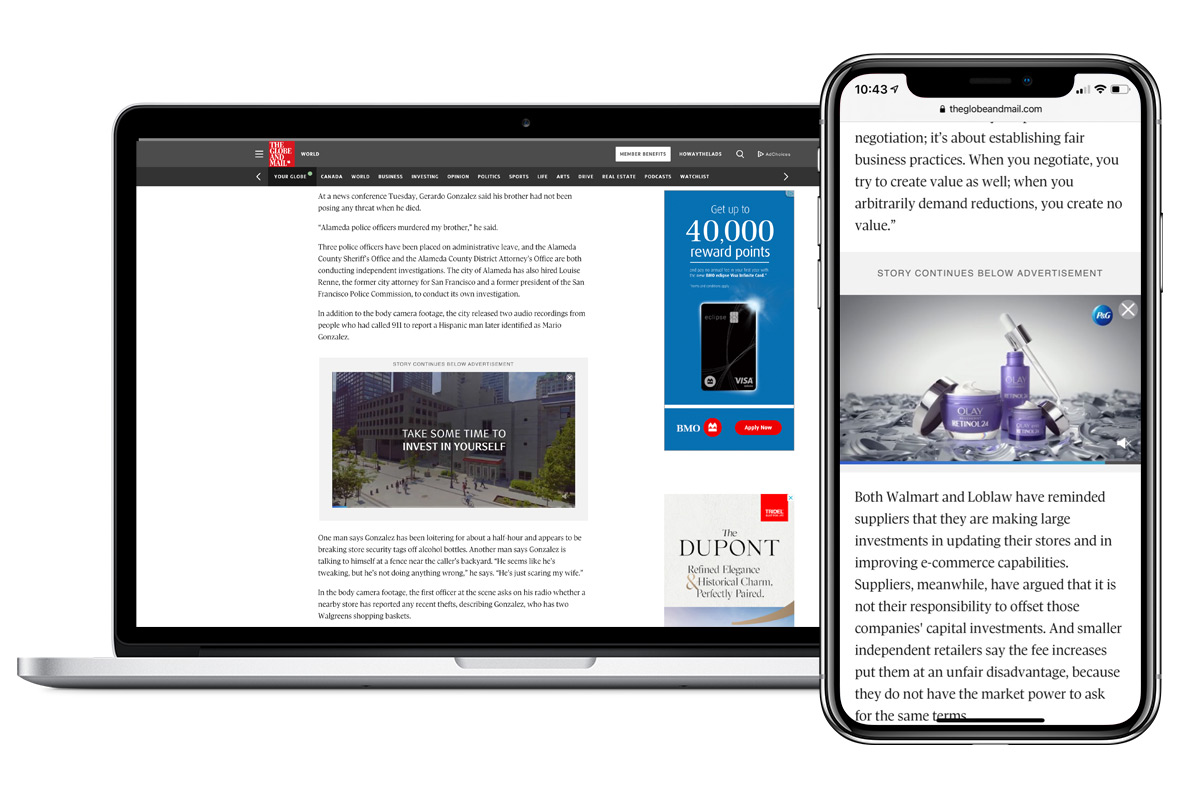 In-Article video delivers effective scale to your video buys and increases the impact of your messaging. Deliver your video ads directly within Globe Alliance articles to extend your reach far beyond video players and to connect to prospects within quality editorial content.
Highly engaging: Your ad appears within article content and starts as the viewer scrolls down the page
Highly efficient: The ad pauses when not in-view to ensure 100% viewability
Highly impactful: Drives strong brand association
Connect to quality Canadian audiences, at scale, across Globe Alliance, our premium digital network of the world's best news, business and lifestyle sites. Partner with us to achieve your full-funnel marketing objectives, driving brand impact, consumer response and exceptional marketing performance.
Get complete information about how partnering with the Globe Media Group builds your strongest connection to Canada.