Showcase your brandin video
Connect to your audience across The Globe's desktop, mobile and app platforms and Globe Alliance sites, delivering commercials to build brand impact and strengthening your messaging with supporting ad creative.
Across our portfolio of world-class news, business and lifestyle sites, showcase your brand within our engaging and entertaining content to create powerful campaigns that ensure you achieve your objectives.
Explore our video products and deliver your message to news, business and lifestyle audiences, within our premium sites, boosting reach and connection to your target consumers.
From editorial pre-roll to custom and sponsored video content, deliver your video message across The Globe and Globe Alliance partners, and connect your brand with Canada's most sought-after readership, where and when they go for updates.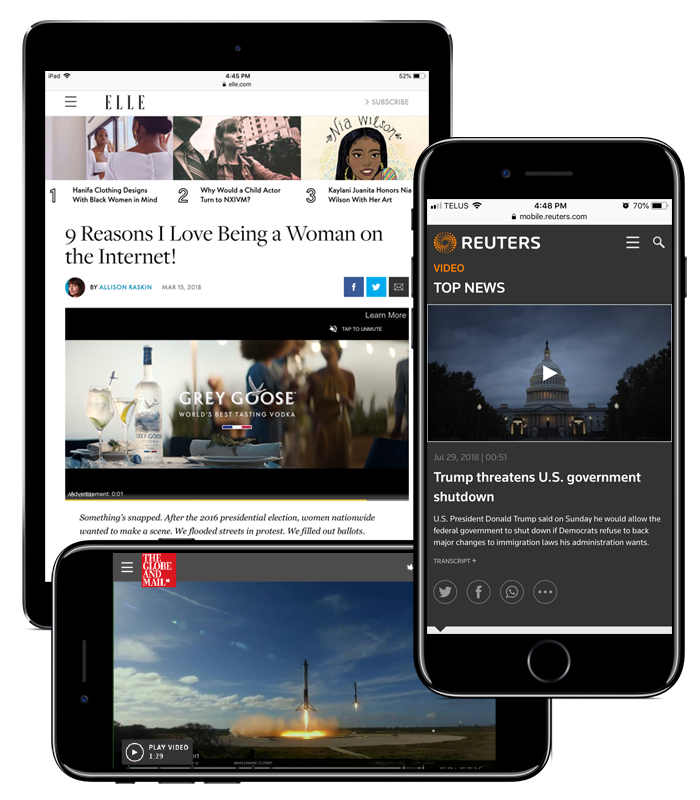 Globe Alliance sites feature world-class video content, delivered 24/7 across Reuters, Inc., Washington Post, Forbes, ABC News, Elle, Esquire, Marie Claire and more.
In addition, The Globe publishes over 10,000 videos each year, covering every interest – news, business, investing, fashion and beauty – and featuring the best of Reuters, CTV and BNN.
Showcase your video story with Pre-roll ads before our engaging, high-demand content.
Outstream video delivers effective scale to your video buys and increases the impact of your messaging.
Highly engaging: Your ad appears within article content and starts as the viewer scrolls down the page
Highly efficient: The ad pauses when not in-view to ensure 100% viewability
Highly impactful: Drives high brand association (Source: Nielsen study)
Deliver your video ads directly within Globe Alliance and extend your reach far beyond video players and directly into quality editorial content.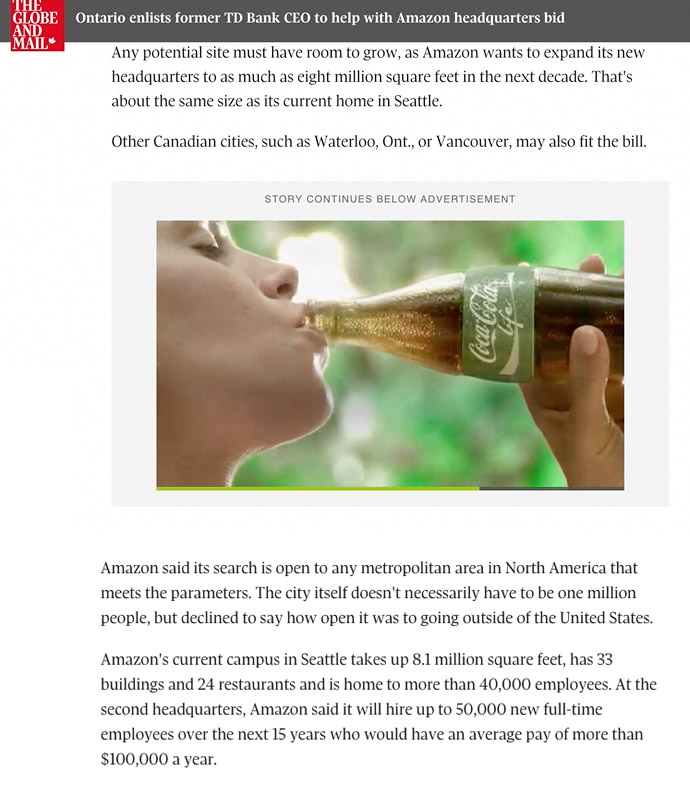 Amplify your video message
The Globe Alliance Video channel provides exclusive access to audiences across The Globe, The Guardian, ABC News, Reuters, Forbes and more.
In addition, we seamlessly extend your video delivery to Canadian audiences within the Top 100 US publisher sites, including The Weather Channel, The Los Angeles Times and The Boston Globe.
Contact us
Our experienced team is ready to assist you in planning, delivering and measuring your next campaign.