The CMDC's Canadian Media Manifesto asks media leaders to commit to supporting a healthy, responsible media ecosystem that suits the needs of advertisers, consumers, and above all Canada's democracy and our citizens. ​​​​​​
We spoke with Shannon Lewis, President of CMDC to explore why now is the right time for the media community to pledge their commitment to the cause.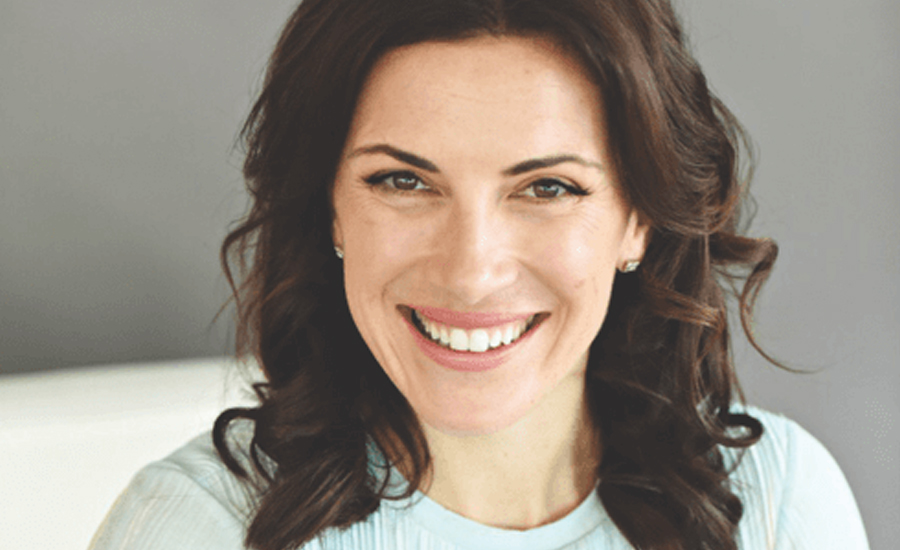 What is the Canadian Media Manifesto?
The Canadian Media Manifesto is an industry-wide initiative with a mission to support and protect the media ecosystem in Canada. This requires intentional local investment to ensure Canadian media thrives. Why? A healthy Canadian media industry supports the economy, fosters responsible media, and gives media agencies clients more opportunity to connect with engaged and diverse Canadian audiences. 
On September 28, 2021, World News Day, we highlighted the critical importance of Canadian media and specifically journalism in providing trustworthy information. Over 410 leaders and businesses have taken the pledge to date to support our industry message that Canadian media matters.
How did it come about?
The big 'aha' moment for us happened this year as our media leaders looked at the bigger role that we play in contributing to a healthy and responsible Canadian media ecosystem. What is often missing from discussions about the media landscape in Canada is the state of our local media. We all agreed it was critical that we use our collective voice to support the vital role that journalism plays in our modern democracy. Hence, our campaign headline – if news isn't accurate you aren't seeing the whole picture. 
The more society is flooded with misinformation, from false narratives to deepfakes, the more important journalism is to society. It matters to us both as marketers and as citizens trying to make informed choices. The recent rise of misinformation has also proven that the demand for high-quality information has never been higher. Canadians are turning to sources that they can trust, and many platforms are now collaborating closely with trusted news brands to flag falsehoods in real time.
As a united media industry, we know that we can help contribute (strategy to investment) to fuel a responsible, healthy Canadian media ecosystem. We are already so fortunate to have a rigorous news industry from trusted organizations like The Globe and Mail, to radio stations to national broadcast networks. Canadians reporting on the issues that affect Canadians, every day of the year. By intentionally investing with these platforms, we can make a difference and keep this critical system thriving.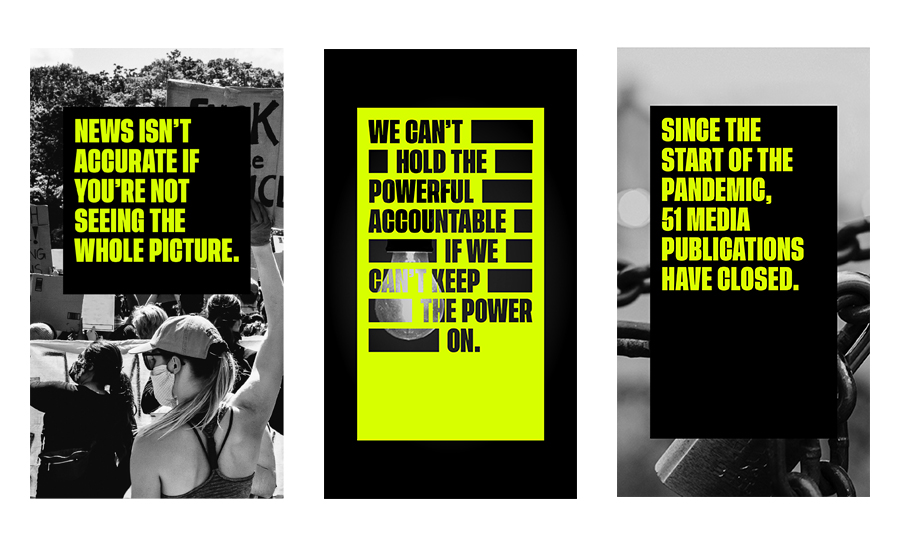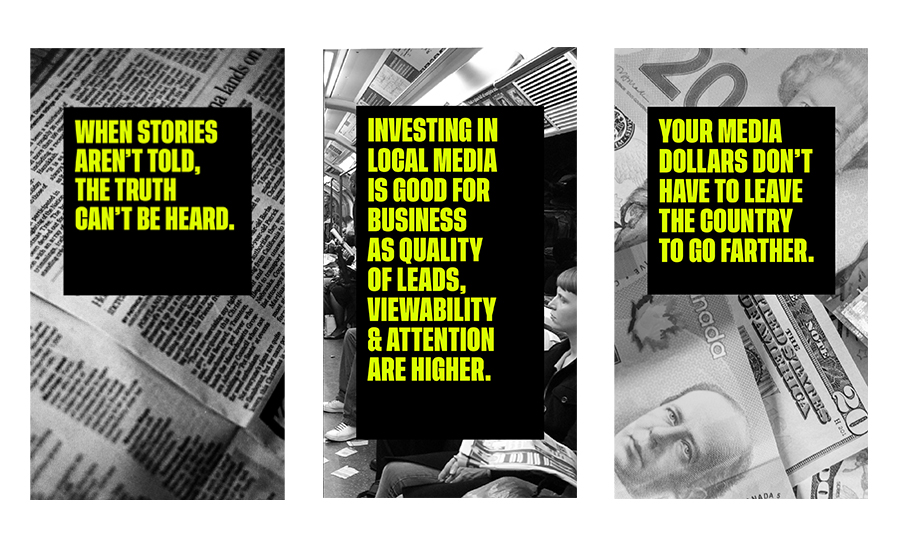 Why is now the right time for the media community to commit to the cause?
Canadian journalism was facing economic challenges prior to the pandemic. Compounded by a once-in-a-lifetime crisis, it's clear that meaningful action is needed right now. To borrow a widely used expression, 'building back better' means making meaningful commitments to contribute to the Canadian media community. Working together on how we are recovering with inclusivity, sustainability, responsibility and growth. 
What do you hope results from the effort?
To put it simply, a stronger and more diverse Canadian media ecosystem that suits the needs of advertisers, consumers and above all our democracy and our citizens. We also want Canadians to get involved in the conversation about what the future of Canadian media and journalism looks like and how we as a media industry can ensure we work together to strengthen it across the board.
We all share the goals of robust and thorough local journalism, a diverse range of channels for advertisers to speak to consumers, and an engaged citizenry. The Canadian Media Manifesto is about working towards all three of these goals together. 
If you could tell one thing to the Canadian advertising industry about the importance of Canadian media, what would it be?
A strong Canadian media ecosystem backed by intentional investment in local journalism is not just about informed citizens or a healthier democracy. It also makes business sense for advertisers. Consumers trust and respond more positively to advertising through trusted channels.
The goals of the Canadian Media Manifesto are the definition of a win-win, but we can only get there if we keep spreading the word about this great initiative.
See all Ideas & Insights