This opportunity has passed.
Retirement Planning
Editorial Special Report
Digital, Event
National
Ad Close:
Friday December 4, 2020
Materials Due:
Friday December 11, 2020
Publication:
Friday January 15, 2021
A special report and webcast series focused on helping Canadians develop post-employment incomes plans that are right for them.

Many Canadians are not saving enough for their golden years. With the diminishing existence of company pension plans, they need to act quickly.
Throughout 2020, The Globe is publishing a series of twelve special reports, to help Canadians develop post-employment income plans that are right for them. With a focus on delivering practical advice for effective financial planning, Globe readers will understand how to maximize their investment options, well preparing them for a comfortable retirement.
Don't miss the chance to deliver your message and connect your brand to this highly influential audience.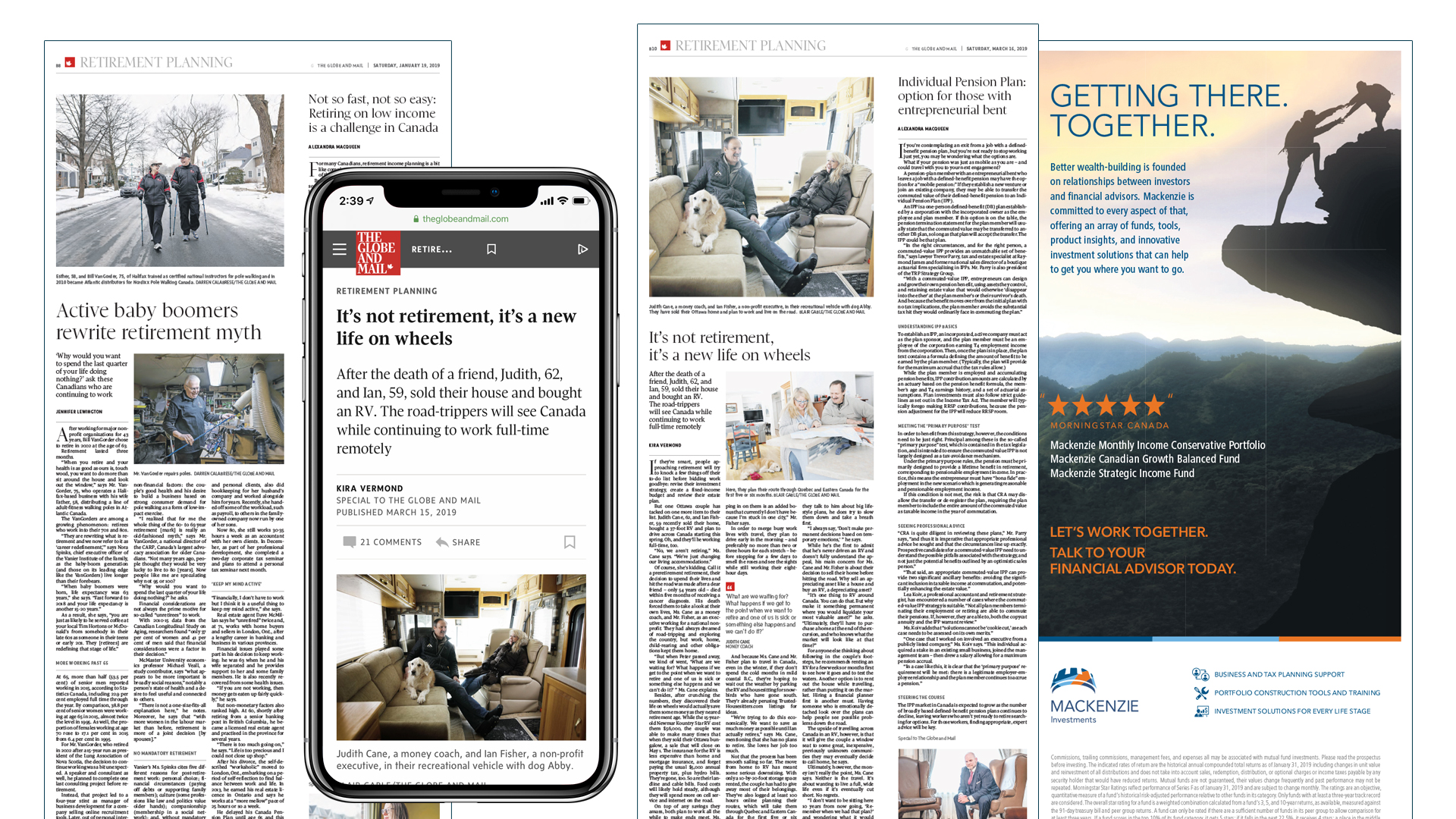 Saturday, January 25, 2020